Future meetings and events
Thu 29th October 2020 at 18.30 - 19.30 Zoom Meeting - Quiz
Fortnightly quiz for members and guests. This week Gordon McCorkindale poses some cryptic teasers.
Sat 31st October 2020 - 21.00 Raffle for charity - Signed Man Utd Shirt

On sale now.
On line raffle for a framed, signed Manchester United season 2017/18 shirt. £1 a go. Shirt supplied by Manchester United Foundation Ltd - letter included.
Sat 7th November 2020 at 11.00 - 12.30 Clothing & extras donation at The Waypoint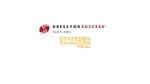 Monthly donation of clothes and ancillaries for charities Dress for Success and Smalls for All. First Saturday of every month.
Thu 12th November 2020 at 18.30 - 19.30 Zoom Meeting - Quiz
Fortnightly quiz for members and guests
Tue 17th November 2020 at 19.00 - 20.30 Public Lecture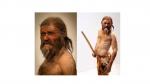 Rescheduled from earlier in the year and now online. This is Allander Rotary's 2nd annual lecture. This one is by Prof James H. Dickson on The Hunting Life and Violent Death of Oetzi, the 5,300 year old Tyrolean Iceman.
Thu 26th November 2020 at 18.30 - 19.30 Zoom Meeting - Quiz
Fortnightly quiz for members and guests