Completed meetings and events 2014-2015
Thu 25th September 2014 6.30 Bird in Hand
Thu 18th September 2014 Charter Night
Thu 11th September 2014 6.30 Bird in Hand
Thu 4th September 2014 Speaker Len Nieuwenhuis Chair of District Foundation
Len Nieuwenhuis Chair of District Foundation will be coming to the club to talk about Rotary Foundation.
Thu 28th August 2014 Scatter Week
Thu 21st August 2014 Business Meeting
Thu 14th August 2014 6.30 Bird in Hand
Thu 7th August 2014 Speaker, Roger Smith - Essex Air Ambulance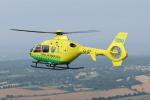 Ex Rotarian Roger Smith coming along to talk about the excellent charity Essex Air Ambulance.
Thu 31st July 2014 Visit to Gainsborough's House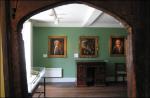 A visit to Gainsborough's House in Sudbury 3.30 until 5.00pm followed by a meal at The Bulmer Fox at 6.00pm
Thu 24th July 2014 Visit From District Governor Stan keller - Colne Valley Golf Club

District Governor Stan Keller will be joining us at the club. This is an open meeting and members are encouraged to bring guests.
Thu 17th July 2014 Business Meeting Bird in Hand
Thu 10th July 2014 6.30 Bird in Hand
Thu 3rd July 2014 Club Handover
future
calendar
district events
local events