Welcome - From President David Ainge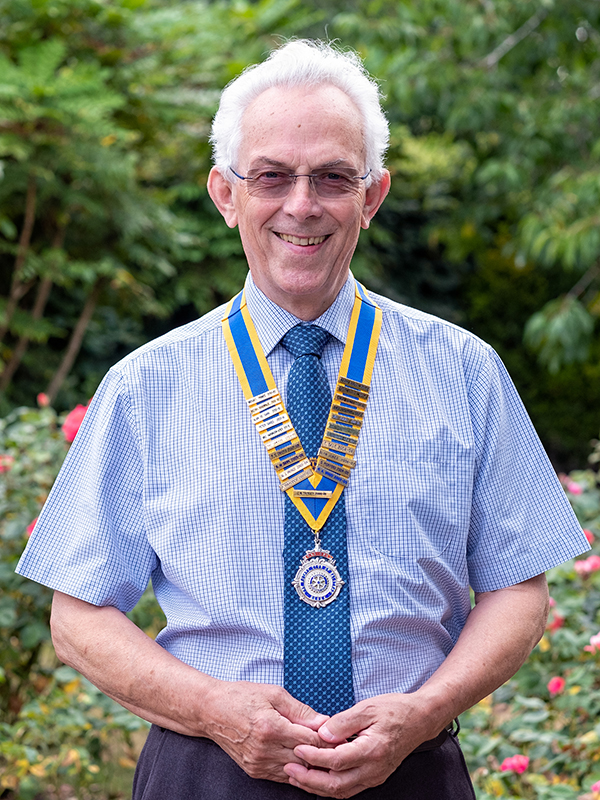 Rotarian David Ainge takes over as club president
On the 1st of July President Alison Farrugia stepped down from her two years in office and handed over the presidency to David Ainge.
Alison opened her garden for the handover occasion with Vince cooking an excellent barbeque for all to enjoy.
David said he felt honoured supporting Alison as club secretary and very much looks forward to continuing her great work in the community.
Halstead Rotary Club is very keen to invite new members and we welcome anyone to apply or to find out more about our local activities. We are looking for, 'People of Action' to join us from litter picking, shoe box collection, crocus planting for our Polio event. Come and join us, we are very sociable and like to have fun raising funds and offering direct support within our local community and to those in need around the world.
If you would like to find out more then please do get in touch on Halstead Rotary | Facebook, Instagram or visit our website www.halsted the contact form on this web site https://www.rotary-ribi.org/clubs/homepage.php?ClubID=1407
What is Rotary
If you are new to the idea of Rotary and don't really know what we are about then please take a couple of minutes to watch the video below. Whilst watching think about how you might contribute to and benefit from being a member of such a fantastic world-wide organisation.
It won't give you all the answers but it will be a start then - contact us to find out more.
.