Completed meetings and events 2021-2022
Wed 20th October 2021 Anecdotes from a Working Life, Part 2, hosted by Robert Sharp.
This evening we will have the much awaited second part of the members anecdotes from a Working Life, hosted by Robert Sharp.
Wed 6th October 2021 A visit by the district governor, Roger Stent
The District Governor, Roger Stent will make his annual club visit this evening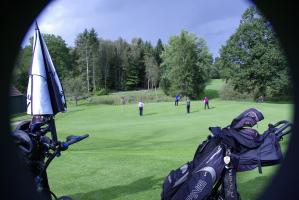 Mon 4th October 2021 Meridian Rotary Golf Day 2021
£5000 raised for Rotary charities during our club's Annual Charity Golf Day at Sweetwoods Golf Club on Monday 4th October 2021
The event organised under the Fundraising team by Roger Lewis and his team was a resounding success.
read more...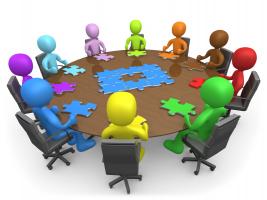 Wed 15th September 2021 Tonight is a Business Meeting - for members only
Sorry!! tonight is a members only business meeting
Wed 1st September 2021 Speaker Philip Baker on Commercial Property in East Grinstead
Speaker Philip Baker will give talk on the effects the Coronavirus pandemic is having on the Commercial Property market in East Grinstead
Wed 18th August 2021 Rotary Visit to Meridian Archery Club
Rotary members will be visiting the Meridian Archery Club this evening.
read more...
Wed 4th August 2021 Fellowship Evening at the Dorset Arms
We are returning to the Dorset Arms for a Fellowship Evening.this will be our first meeting back at The Dorset and an opportunity to catch up with each other face to face since the start of the Coronavirus pandemic.
Wed 28th July 2021 Sorry! No meeting this evening
Sorry! No meeting this evening
Wed 21st July 2021 Business Meeting on Zoom
Business Meeting on Zoom
Wed 14th July 2021 A Talk on the 'The Home Guard' – Speaker Steve Bird
Dad's army or a serious military machine with a vital role to play in the defence of this country? Formed to face the invasion ... or was it?
read more...
Wed 7th July 2021 Anecdotes from a Working Life - Members recollections part 2
(Zoom meeting) Anecdotes from a Working Life – part 2, hosted by Robert Sharp
calendar
district events
local events