Completed meetings and events 2019-2020
Wed 22nd January 2020 Speaker Meeting
Our speaker this week is from Packed with Smiles
Wed 15th January 2020 Business Forum Meeting
Wed 8th January 2020 Fellowship Meeting
Our monthly natter with fellow Rotarians and friends
Wed 18th December 2019 Christmas Breakfast
Our annual Festive Breakfast
Wed 4th December 2019 Our speaker today is Gavin Montella, the Southend Council Resilience Officer
Wed 27th November 2019 Todays speaker is John Miles from Global Sight Solutions

Global Sight Solutions was formerly the Guilford Eye Project
Wed 20th November 2019 Fellowship Meeting
Our monthly natter with fellow Rotarians and friends
Wed 6th November 2019 Our speaker today is from Mercy Ships
Wed 23rd October 2019 Helen Rollason Cancer

Today we will receive an update from Helen Rollason Cancer about their latest project
Wed 16th October 2019 Fellowship Meeting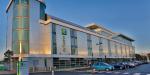 Our monthly natter with fellow Rotarians and friends
Wed 9th October 2019 Business Meeting - Forum
Wed 2nd October 2019 Today Carol Steptoe will present her profile to the members

Tue 1st October 2019 - Mon 9th December 2019 Youth Competitions - Young Writer

The Rotary Club of Thorpe Bay has launched its 2019-2020 Young Writer competition. Letters of invitation and details of the competition have been sent to all secondary schools in the Southend area.
To take part please contact Jane Ladner
Wed 25th September 2019 Fellowship Meeting

Our monthly natter with fellow Rotarians, Friends etc. Everyone welcome
Wed 18th September 2019 Today our District Governor Pauline visits and shares her vision for the year.

Pauline will present the Rotary vision for the year ahead
Wed 11th September 2019 Business Meeting - Forum
Sun 8th September 2019 - Sun 9th September 2018 2019 Foulness Bike Ride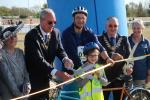 The Mayor of Southend on Sea and the Chairman of Rochford Council cut the ribbon to start this years ride. They are joined by Rotary DG Pauline Dean, James Duddridge MP and our Special Guest and star of our video Thea Higgins
Wed 4th September 2019 Our speaker today is Riz Awan from the CAB

Wed 28th August 2019 Our speaker today is Nikki Payne from Essex Police speaking on Domestic Abuse

Nikki with speak about her experience dealing with Domestic Abuse
Wed 21st August 2019 Fellowship Meeting

Our monthly natter with fellow Rotarians and friends
Wed 14th August 2019 Business Meeting - Forum
Wed 7th August 2019 Our speakers today are Alan Kirkman and Liz Storey from lady McAdden

Wed 24th July 2019 The Alzheimers Society
Our speaker this week is Mussara Gray from the Alzheimers Society
Wed 17th July 2019 Our Monthly Natter with members and friends
Our monthly natter with fellow Rotarians and friends
Wed 10th July 2019 Business Meeting - Forum
Wed 3rd July 2019 Club Charity Meeting
future
calendar
district events
local events