Completed meetings and events 2015-2016
Mon 27th June 2016 Club Assembly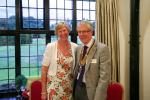 At this meeting the club welcomed a new President and team for the new Rotary year
read more...
Wed 22nd June 2016 Cellar Cafe Painting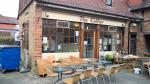 Club members and partners joined other volunteers to refurbish the Cellar Cafe in Crown Court
read more...
Mon 20th June 2016 Fellowship meeting
There is no presentation from the Eikon Charity but we will have a representative from Phyllis Tuckwell visiting us to accept a donation.
Wed 15th June 2016 Council Meeting
A meeting of the new Woolsack Council will be held in the Oxborough Room
Mon 13th June 2016 Speaker meeting
Mike Slocombe will make further revelations about his musical history
Mon 6th June 2016 Committees meeting
New Committees will be discussing the new programmes
Fri 3rd June 2016 Progressive Supper
The annual Woolsack peripatetic dinner
read more...
Mon 30th May 2016 NO MEETING
There is no meeting on a bank holiday
Sat 21st May 2016 - Sun 22nd May 2016 Visit from Goeree-Overflakkee RC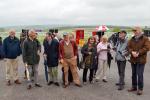 Members and partners from our Dutch twin club visited us over the weekend.
read more...
Mon 16th May 2016 Raid on Midhurst & Petworth RC

a golf match followed by dinner with the club
read more...
Sat 14th May 2016 Blood Pressure Awareness Day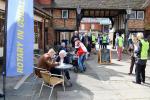 Blood pressure testing in Crown Court for the general public in Godalming
read more...
Mon 9th May 2016 Charter Night
Meeting of club members with partners and PH Fellows
read more...
Mon 9th May 2016 Charter and PHF Celebration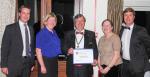 Celebrating our 24th Charter Night and the award of a new Paul Harris Fellowship to Rtn Tony Luscombe
read more...
Mon 2nd May 2016 NO MEETING ON BANK HOLIDAY
Mon 25th April 2016 Speaker meeting
John Henderson will talk about TV and Film Direction
Mon 18th April 2016 Business meeting
This is a Club Business meeting followed by the club AGM
Wed 13th April 2016 Bridge Lunch
The Woolsack Annual Bridge lunch will be held at Cross Farm Barn in Shackleford
read more...
Mon 11th April 2016 Club Committees evening
Individual committees meet after dinner
Mon 4th April 2016 Speaker meeting
Gordon Thomas will tell us about his Historical Novels
Mon 28th March 2016 NO MEETING
no meeting on bank holiday
future
calendar
district events
local events