Completed meetings and events 2017-2018
Mon 25th June 2018 Business TBC
Mon 18th June 2018 Assembly
Wed 13th June 2018 KDO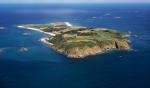 Kids Day Out!
We will be taking children and teachers from Les Rondins school on a day trip to the lovely island of Herm.
read more...
Mon 11th June 2018 Groups
Mon 21st May 2018 Business
Mon 30th April 2018 Social drinks at the GYC
Mon 23rd April 2018 No Meeting this week due to Council
Mon 9th April 2018 Groups
Mon 19th March 2018 Business
Mon 5th March 2018 Groups
Sat 3rd March 2018 Race Night

Annual Race Night Fund Raiser at the GYC
read more...
Mon 26th February 2018 Drinks
Mon 19th February 2018 Business
Mon 12th February 2018 President's Evening at Victoria Cottage
Sun 11th February 2018 Senior Citizen's Tea Party

The annual Senior Citizen's Tea Party
read more...
Mon 5th February 2018 Groups
Mon 29th January 2018 Council followed by Social Evening
Mon 22nd January 2018 Business
Mon 15th January 2018 Drinks
Mon 8th January 2018 Groups
Mon 18th December 2017 Business
Mon 11th December 2017 Drinks
Mon 4th December 2017 Groups
Mon 27th November 2017 Drinks or Dinner TBC
Mon 20th November 2017 Business Meeting
Mon 13th November 2017 Drinks or Dinner TBC
Mon 6th November 2017 Groups
Sat 28th October 2017 Pumpkin carving

Our annual pumpkin carving in Market Square
read more...
Tue 24th October 2017 Crocus Planting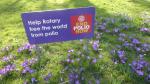 His Excellency the Lieutenant-Governor Vice Admiral Sir Ian Corder and Lady Corder join rotarians in planting over 160,000 purple crocus corms across the Bailiwick this Autumn
read more...
Mon 25th September 2017 Dinner with Speaker TBC
Mon 18th September 2017 Business
Mon 11th September 2017 Beach Clean - Grand Rocques
Mon 4th September 2017 Groups
future
calendar
district events
local events