Completed meetings and events 2015-2016
Wed 29th June 2016 Technology Tournament for teams of four students from schools and colleges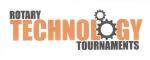 For the second year, teams of students interested in engineering and science compete in a one day event to devise and build a solution to an unseen technical task. Solutions are tested and judged against competing teams.
Mon 27th June 2016 President"™s Last Supper and Handover
Tonight is the finale for Rotary year 2015 "" 16. We will recall a successful year; hear the president Vaughan Castell"™s "™s last words followed by the handover to incoming president Rod Beardshall who will introduce his teams for the year.
Mon 20th June 2016 Gloucester City Mission (GCM) manager, Dave Kinghorn

Dave will talk about the soup kitchen and the support GCM offer the homeless in Gloucester. Dave is a friend a Mina Ward, our speaker last October, who with her sister will be swimming the English Channel in August for charities including GCM.
Mon 13th June 2016 A Celebration for the Queen"™s 90th Birthday
Brigadier Tom Lang a retired Royal Marine who, in his last post was the Nation"™s senior Reservist in the MoD. Tom has been an Aide De Camp to The Queen and is now a Deputy Lieutenant in Somerset. Tom will talk about support to the monarchy in society.
Sun 12th June 2016 Cotswold Way Walk in a day
Another adventure before dementia activity. Ten teams will each walk part of the Cotswold Way so that the whole length, 102 miles, will be walked in a day to raise funds for Alzheimer"™s Research
Mon 23rd May 2016 Quiz
Our annual quiz hosted by our very own quizmasters Ivor and June Wakefield
Mon 16th May 2016 A typical working day at Radio Gloucestershire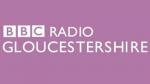 Dominic Cotter, who presents the lunchtime show, will tell us about a typical working day. He will be accompanied by Mark Hurrell who has been Managing Director for the station since April 2002. Both will answer questions.
Mon 9th May 2016 The Easter Rising: An Englishman"™s view by club member Jim Hickman
This year marks the 100th anniversary of the Easter Rising, the rebellion for Irish independence that changed the course of Ireland"™s history when it began on Easter Monday 1916. Tonight we will hear Jim's personal view on the events
Mon 25th April 2016 Bloodhound education and engagement- Inspiring the next generation

Chris Fairhead, Bloodhound"™s technical director for the high technology project to design and build a car to break the 1000mph barrier and set a world land speed record will report progress and tell us how it is inspiring the next generation
Mon 18th April 2016 The Science Behind Flight
Gazing at the vastness of a Jumbo Jet, one wonders how it can fly. Club member Nigel will explain the simple law of physics, published by an Italian in 1738, which is the fundamental principle that all aircraft are designed around, and why they fly.
Mon 11th April 2016 Men Cook
One of our adventures before dementia activities to support Alzheimer"™s research. 7 members will prepare a meal for a regular meeting with partners under the auspices of 2 top chefs. The aim is to produce top quality food with a prize for the best chef
Mon 4th April 2016 AGM, Committees & Business Meetings
Tonight the team to take us forward for the Rotary year starting on 1 July will be elected. The AGM will be followed by committees and business meetings to finalise this year"™s programme and activities.
Thu 31st March 2016 Skittles
Semi Final of this year"™s competition, a home game against Gloucester Severn A at the Great Western, Alfred Street, Gloucester. The usual sandwiches, chips and pickles will be supplied after the match at a cost of about £4-50.
Mon 28th March 2016 Bank Holiday - no meeting
Bank Holiday - no meeting
Mon 21st March 2016 Rachel Jacques will advise us on first aid for our Cotswold Way Walk in a day challenge
Walking is a relatively low-risk activity, but we should expect the unexpected and ensure at least one person in our walking groups has a basic knowledge of first aid in case someone falls ill or is injured.
Mon 14th March 2016 Keith Llewellyn on the background of St John Ambulance, the nation"™s leading first aid charity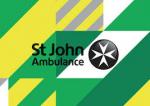 Every year, more than 400,000 people learn how to save a life through their training programmes. Their volunteers provide first aid in communities, keeping people safe at events, and working alongside the NHS in response to 999 calls
Mon 7th March 2016 On Her Majesty"™s Secret Service
Some stories and anecdotes from Mike Stafford a retired Civil Servant, who worked in a well known local establishment, and in particular the people he met
Mon 29th February 2016 Roger Head owner of Highnam court, current High Sheriff of Gloucestershire

Since 1994 Roger has taken great pride in restoring Highnam Court his residence and gardens to their former glory. The role of High Sheriff is the oldest secular office under the Crown is largely ceremonial and changes every March. Roger will explain more
Mon 22nd February 2016 Mark Owen, MD of Moose Marketing and PR and Proprietor and Editor in Chief of "Punchline" Magazine

Mark will tell us about the key elements of effective marketing and, in particular will give us some guidance on how the Club can do better at promoting itself and what it does.
Mon 15th February 2016 Russell Marchant principal of Hartpury College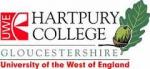 Hartpury College became an Associate Faculty of University of the West of England in 1997. The Campus is set in 360 and includes a farm, lake, top class sporting facilities, a world renowned equine centre, along with woodland and formal gardens.
Mon 8th February 2016 Committees and Business Meetings
Tonight we will put the finishing touches to this year"™s programme of meetings, social events and fund raising.
Tue 2nd February 2016 District Quiz
This is the second round of the District Quiz against Gloucester Severn and Cotswold Tyndale Rotary Clubs at the Great Western, Alfred Street, Gloucester.
Mon 1st February 2016 David Owen, Chief Executive of Gloucestershire"™s Local Enterprise Partnerships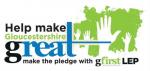 Set up by central Government in 2011 to work with local businesses, local voluntary organisations and local authorities, the role of GFirst LEP is to drive sustainable economic growth in the county, and by doing so, create jobs and business opportunities
Fri 29th January 2016 Skittles
Second game of this year"™s competition, a home game against Cheltenham. at the Great Western, Alfred Street, Gloucester. The usual sandwiches, chips and pickles will be supplied after the match at a cost of about £4-50.
Mon 25th January 2016 Silent Auction
Tonight"™s silent charity auction has some interesting lots including dinners, holiday accommodation, airport taxi, BBQ plus many smaller items. Proceeds to this year"™s Rotary charities the main one being Alzheimer"™s Society. All welcome.
Mon 18th January 2016 GARAS director Adele Owen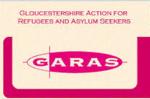 GARAS offers support to asylum seekers in Gloucestershire, welcoming them on arrival, advocating for them in their daily struggles, supporting them if they face being sent back and helping them adjust to their long term future if recognised as refugees
Mon 11th January 2016 Steve Limbrick returns to tell us about the new stand at Cheltenham Race Course
Over 19 months, a number of different areas of Cheltenham Racecourse have been part of a £45m redevelopment, with the new stand the centrepiece of the project. The grandstand will provide bars, toilets, restaurants, private boxes and viewing facilities.
Mon 4th January 2016 Committees and Business Meetings
Tonight is the time to finalise the plans for the last six months of President Vaughan"™s year.
Mon 21st December 2015 Christmas Party
An evening of festive food, drink and fun
Sun 20th December 2015 - Thu 24th December 2015 Annual Christmas Collection Rota
These will take place on:
20 Dec Morrisons (Metz Way)
21 & 22 Dec Sainsburys (Quays)
23 & 24 Dec Sainsburys (Barnwood)
read more...
Sun 20th December 2015 - Thu 24th December 2015 Annual Christmas Collections with Father Christmas
These will take place on:
20 Dec Morrisons (Metz Way)
21 & 22 Dec Sainsburys (Quays)
23 & 24 Dec Sainsburys (Barnwood)
.All proceeds to Rotary Charities Thanks to all who have given so generously in past
Thu 17th December 2015 Christmas Carol Service
At St Bartholomew"™s Church on Chosen Hill, Churchdown at the loveliest time of the year? The service will start at 7.0pm and last for 45 mins or so and be followed by mulled wine and mince pies. All are welcome
Mon 14th December 2015 Mike Tookey co-ordinator for Gloucester Street Pastors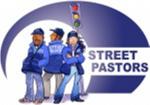 The street pastors have been serving in the nightlife in partnership with the Police and support from numerous community and church groups with the simple aim to "˜care, listen and help"™ folks out in the city clubs and pubs with practical acts of suppo
Mon 7th December 2015 Matthew Morgan, headmaster of Sir Thomas Rich"™s Grammar School
Mathew will talk about the school and its history and successes or indeed education in general.
Mon 30th November 2015 My Trip to the World Scout Jamboree

Joe Jollans will tell us about his trip to the 23rd World Scout Jamboree in Japan, in July/August 2015, attended by 33,628 people from 155 countries with 73,682 day visitors
Wed 25th November 2015 Rotary@Kingsholm Charity Theatre Night at Highnam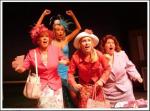 Ladies Day to be presented café style with nibbles and cash bar. Begins in a fish filleting factory. 4 ladies decide to go to Ladies Day at Ascot. Swapping hairnets, wellies, overalls for glitz and glamour, they head off for a flutter and a flirt. £10
Mon 23rd November 2015 Lise Noakes on boosting Gloucester"™s Cultural Life
Councillor Lise Noakes is the new Gloucester City Council Cabinet Member for Culture and Leisure tasked to "™ensure Culture is at the heart of the City for the good of all"™. Lise will update us on progress and consider "˜what next"™.
Mon 16th November 2015 Restoration of Stroudwater Canal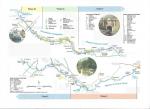 Keith Pearson will bring us up to date on the progress and future plans of the Cotswold Canals Trust to reopen the Stroudwater Canal
Mon 9th November 2015 Garry Mills talking about his work with the Royal British Legion

Garry is the Gloucestershire County Branch Vice Chairman. He"™s at the centre of the Remembrance Day celebrations and co-ordinates the Poppy Appeal in Gloucestershire. He is especially concerned for the welfare of ex servicemen and women in the locality
Mon 2nd November 2015 Annual Meeting, Committees and Business meetings
This is the night we elect our officers for the next Rotary year. The annual meeting will be followed by a business meeting when teams will expand on their plans for the current Rotary year
Mon 26th October 2015 David Humphreys Director of Rugby at GRFC
David, capped 72 times for Ireland, scoring 560 points, has been director of rugby at Gloucester since June 2014. He and one player will attend our meeting tonight and provide either a talk or Q&A on RWC
Mon 19th October 2015 Community service in Kingsholm
Tonight we have an opportunity to learn about the role of the Kingsholm Community Association and discuss with representatives possible activities to enable us to become part of the community as our name suggests
Mon 12th October 2015 Mina Ward a Gloucester Girl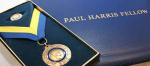 Mina use to row coached by Mike Cogger. She emigrated to Australia and has taken Rotary by storm. She is club president at 32 and already a Paul Harris Fellow. She takes part in iron women competitions and plans to swim the English Channel next year.
Mon 5th October 2015 Speaker meeting at Pineholt Bowls Club

Zoe Baggot from Alzheimer"™s Research UK, which is one of president Vaughan"™s chosen charities, will give us the facts and tell us how we can join the fightback against Alzheimer"™s.
Mon 28th September 2015 Visit to the Jet Age Museum, Staverton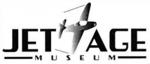 Museum is themed on early development of jet aircraft, in particular the role played by the Gloster Aircraft Company and other local firms such as Dowty Rotol and Smiths Industries. We will meet at the museum at 5.45 for a 6 pm meal and tour. Cost £13
Mon 21st September 2015 Meeting at Hatherley Manor
A Quick Quirky Quiz by our very own Charles Coats
Mon 14th September 2015 Visit to Soldiers of Gloucestershire Museum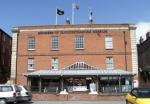 The visit guided by Rot'n Chris Chatterton will cost £5 per head and take approx 1 hour.
Afterwards we will retire to Dr.Fosters in the Docks for a drink and for those who want food they have an excellent bar menu. Food is optional and payable separatel
Mon 7th September 2015 Chris Witts on my life as mayor
Chris will be talking about his spell as Mayor of Gloucester, 2009 "" 10, with some of the more humorous aspects
Mon 31st August 2015 No meeting, Bank Holiday
Late Summer Holiday
Mon 24th August 2015 Committees and Business Meeting
Teams to advance their plans for the year
Mon 17th August 2015 Dr Claire Feehily independent chair of Healthwatch, Gloucestershire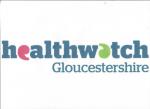 Healthwatch Gloucestershire's, job is to ensure there is an effective voice for patients and the public throughout the county and that it is listened to by those who plan and run services. We will learn more about its job tonight
Mon 10th August 2015 History of Allotments in Gloucestershire by John Loosely
John is a member of the Gloucestershire History Trust, and will illustrate his talk with PowerPoint presentation.
Mon 3rd August 2015 Steve Watson on peregrine falcons
Steve illustrated their incredible eyesight, high speed dive, territorial protection and brooding with excellent videos. Peregrines are now widespread, nesting on cliff faces and tall city centre buildings, following the decline in 70"™s due to pesticide
Mon 27th July 2015 Boating around the bend by Mike Ayland
Mike Ayland gave an illustrated lay guide to the River Severn between Lydney and Gloucester entertainingly describing the old ships, ports and ferries on the river.
Mon 20th July 2015 Dame Janet Trotter on her role as Lord Lieutenant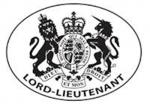 The Queen appoints a Lord-Lieutenant as her representative in each county. In Gloucestershire this is Dame Janet Trotter DBE who was appointed in October 2010. The role is non-political and unpaid.
Mon 13th July 2015 Committees and Business Meeting
Teams will start to formulate their plans for the year
Mon 6th July 2015 Handover
Tonight President for 2015 - 16, Vaughan Castell, gains full control of the club
future
calendar
local events