Future meetings and events
Mon 18th February 2019 at 17.45 - 20.00 Quiz Night
Our annual quiz hosted by our very own quizmasters Ivor and June Wakefield
Mon 25th February 2019 at 17.45 - 20.00 Poetry'n'ProsePlease!
An evening of readings recitation performance and participation produced by our very own Mr David Zeal. Nothing too serious …!
Sat 2nd March 2019 at 08.00 - 16.00 Marie Curie's Great Daffodil Appeal

Today as part of our service to the community, we will collect for Marie Currie Cancer Care and Support as part of their Great Daffodil Appeal. This gave us an opportunity to give time to support a charity which in itself supports many.
Mon 4th March 2019 at 17.45 - 20.00 Mike Stratford to talk about the Victorian Cross
Following Mike's successful talk on the Cockleshell Heroes, he is returning to talk about the Victorian Cross, the highest award of the British honours system, awarded for gallantry "in the presence of the enemy" to members of the British Armed Forces
Mon 11th March 2019 at 17.45 - 20.00 Business Meeting
Tonight we will review our plans for the rest of the Rotary year ending 30 June to ensure we meet our president's objectives
Mon 18th March 2019 at 18.45 - 22.00 Agatha Christie's Mousetrap at the Everyman Theatre
Tonight we will visit the Everyman Theatre, Cheltenham to discover why The Mousetrap has kept people guessing for so long, becoming the longest running show of any kind in the history of theatre. A pre-theatre meal has been arranged.
Mon 25th March 2019 at 17.45 - 20.00 Invitation to an evening of discovery
Interested; possibly looking for a stimulating outlet of opportunities, and would like to find out more? Well, why don't you and your spouse/partner come along to our prospective new members evening at 5.45 pm on Monday 25th March at Kingsholm, Gloucester
Thu 18th April 2019 - 23.55 Rotary in Gloucester Community Awards 2019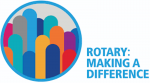 The aim of the Community Awards programme is to support organisations within the city area with a small grant which 'will make a real difference'. This is a small grants programme with awards of up to a maximum of £500.
Mon 22nd April 2019 - 23.55 Easter Monday
No meeting on bank holiday
Mon 6th May 2019 - 23.55 Early May Bank Holiday

No meeting on bank holiday Monday
Mon 27th May 2019 - 23.55 Spring Bank Holiday
No meeting on bank holiday Monday
Mon 3rd June 2019 at 17.45 - 20.00 Club Assembly
Tonight our incoming president, Mike Cogger will explain what he has in mind for the next Rotary year in terms of charity support, social events, fund raising activities, visits etc, to ensure we have an interesting, rewarding, and enjoyable year
Sun 9th June 2019 at 08.00 - 18.00 Rotary Winchcombe Walks

Rotary has a selection of circular walks of differing length and difficulty that all start and finish in Winchcombe giving any group of people an opportunity to raise funds for a charity or cause of their choosing.
Wed 12th June 2019 at 09.30 - 14.30 KidsOut

Today we will be taking children from Kingsholm Primary School, an inner city school in Gloucester, on a fun day out at Cattle Country, Berkeley.
Mon 24th June 2019 at 17.45 - 20.30 President's Last Supper
Out with the old, in with the new. Old President Terry will reprise his year, and thank all who have supported him, with a supper for members and guests before passing the chain of office to new President Mike and his new team
Wed 26th June 2019 at 09.00 - 16.00 Technology Tournament for teams of four students from schools and colleges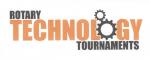 For the fifth year, teams of students interested in engineering and science compete in a one day event to devise and build a solution to an unseen technical task. Solutions are tested and judged against competing teams
Mon 26th August 2019 - 23.55 Summer Bank Holiday
No meeting on bank holiday Monday