Future meetings and events
Mon 1st February 2021 at 18.00 - 19.00 Service Meetings

Another chance to chat to friends in small breakout sessions before joining together with everyone to discover teams' future plans
Mon 8th February 2021 at 18.00 - 19.00 David Owen Chief Executive of Gloucestershire First

David, who is at the sharp end of much of the current thinking and new developments, will provide an update on new economic and business initiatives in the City and wider County, along with a perspective on the impact of COVID.
Mon 1st March 2021 at 18.00 - 19.00 Service Meetings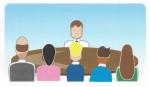 Even if we can't meet face to face, we can still meet socially online and have a chat to work out how we can help others in difficult circumstances
Mon 8th March 2021 at 18.00 - 19.00 Recycling in Gloucester City - Uncovering the Myths

Dawn Fearn, our speaker tonight, is the Waste, Recycling and Streetscene Manager at Gloucester City Council whose aim is to make Gloucester a clean and pleasant place for its residents to live
Mon 15th March 2021 at 18.00 - 19.00 Food For Thought - How To Eat To Support Memory and Mood

Dr Jane Barnes PhD, our speaker tonight, is a biochemist and registered Nutritional Therapist with a particular interest in the link between gut and brain health.
Mon 5th April 2021 - 23.55 Easter Bank Holiday Monday

There is no meeting tonight being a bank holiday. Happy Easter everyone
Sun 27th June 2021 at 13.00 - 15.00 Tea Party fit for a Golden Anniversary

A convivial afternoon with Rotarian friends taking high tea in a garden setting to help exult 50 years of Rotary@Kingsholm. An option to walk or cycle before to help attain corporeal 50(s) as an added commemorative element can be exercised if one desires
Tue 31st August 2021 - 23.59 50 Years of Rotary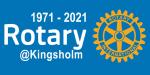 Since formation, the club, formerly known as Gloucester North, has gone from strength to strength. We hope to celebrate with a formal dinner, and will use the year to raise our profile in a variety of imaginative ways.