Completed meetings and events 2019-2020
Mon 11th November 2019 Annual & Service Meetings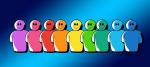 This is the night we elect our officers for the next Rotary year. The annual meeting will be followed by a service meeting when teams will expand on their plans for the current Rotary year
Mon 4th November 2019 Ria Heap, James Hopkins Trust

Following member Liz Newey's visits to James Hopkins Trust, Liz asked Ria, Community Events and Volunteer Manager, to talk to us about how we might support the work of the trust. This is a trust we have supported for some time in various ways.
Mon 28th October 2019 John Simonett talking about Rugby then and now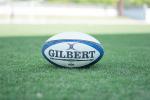 An ex Gloucester No 8 trained as a PE teacher, also has 1st Class Honours degree in psychology, a rare qualification for a Gloucester player! Another rare achievement of John's is that he captained Scotland to victory over England, albeit at U19 level!
Mon 21st October 2019 - Mon 28th October 2019 The tower of Gloucester Cathedral will be lit purple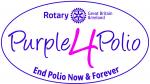 The tower of Gloucester Cathedral will be lit purple in support of Rotary's project to rid the world of polio. Started in 1985, this initiative has reduced the number of endemic countries from 125 to 3 and polio cases from over 1000 a day to 22 in a year
read more...
Mon 21st October 2019 Club member Ed Spurway cycles Lands' End to John O'Groats

A 1,000 mile scenic route over 14 days averaging 70 miles a day, climbing nearly 70,000 feet, and using B&B's, youth hostels and home in Gloucester. The "LEJOG" end to end ride is one of the iconic cycling challenges on the planet.
Mon 14th October 2019 Gloucestershire's Assistant Chief Constable Julian Moss

Julian is the operational commander for the county and has been asked to talk about policing in the current climate, given the recent police fatalities as well as the pressures of policing a mainly rural county
Mon 7th October 2019 Chris Evans and the Butterfly Garden

Established in 2002 it is an educational, recreational and therapeutic project for people dealing with disabling issues, offering a safe social environment and a wide range of stimulating activities. Chris will run through some of these activities.
Mon 30th September 2019 Kingsholm Primary School - highly innovative OPAL Initiative (Outdoor Play and Learning)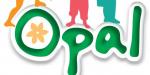 Further to President Mike's ambition to promote additional engagement with community organisations in Kingsholm, club member Charlie Coats visited Kingsholm Primary School and will give a presentation, on their OPAL initiative and how we might support it
Mon 23rd September 2019 Oyez, Oyez, Oyez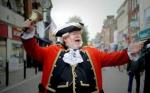 One of Gloucester's most famous characters, Alan Myatt Town Crier to Gloucester, City of London's Stables Market, Covent Garden Area Trust and Hitchin, world-record holder and one of UK's best loved themed character actors will entertain us tonight
Mon 16th September 2019 Baroness Rennie Fritchie - Learning through life

Rennie, who grew up in Gloucester, will reflect on what she has learnt through life. She focused on training and development. Her many positions include Commissioner for Public Appointments, Chancellor: University of Gloucestershire, trusts and charities
Mon 9th September 2019 Service Meetings

Teams to finalise and reveal their programme for the year
Sat 7th September 2019 Gloucester Day Celebrations and Parade

The Gloucester Day celebrations and parade was for centuries an annual event celebrating lifting of the siege of Gloucester in 1643. We propose to join the parade and support a stall for Footsteps, a Gloucester charity for pregnancy related issues
Mon 2nd September 2019 Croome Court, the rise and fall of a country house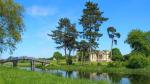 Michael Payne will cover the history of National Trust's Croome Court, a mid-C18th Neo-Palladian mansion surrounded by extensive landscaped parkland near Pershore, the home of the 6th Earl of Coventry, a trend-setter with a vision that transformed Croome
Mon 26th August 2019 Summer Bank Holiday

No meeting on bank holiday Monday
Mon 19th August 2019 Stephen Rose from Gloucester Rowing Club

Stephen's talk will cover history of rowing in Gloucester, the changing nature of the Club over the last 40 years including the development of women and junior rowing, the development of new facilities at Hempsted and their ambitions for the future.
Mon 12th August 2019 Bees Abroad – Relieving poverty through bee keeping

Brian Durk will explain how Bees Abroad work with low-income communities, and provide beekeeping training in schools and colleges, to develop sustainable beekeeping enterprises which give people the money needed to pay for necessities
Fri 9th August 2019 President's August Social

August's social is Cotswold Male Voice Choir's summer event celebrating 70 yrs of music and song, with club members Mike Cogger & Dave Zeal. Members are invited to the afterglow party where choir members sing their own songs. Tickets, £8, from Mike Cogger
Mon 5th August 2019 Service Meetings

Tonight teams will build on their proposals agreed at last month's team meetings. During the meeting more will be revealed to all members.
Mon 29th July 2019 Gloucester Plastic Modelers' Society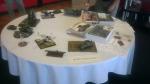 Alistair Green and Graeme Bates will provide a short presentation of the society's history and successes followed by a practical demonstration of model construction. There will be a selection of models to view and plenty of opportunity for questions
Mon 22nd July 2019 Sarah Harris - Community Fundraiser for Marie Curie

Marie Curie's mission is to help people and families living with a terminal illness make the most of the time they have together by delivering expert care, emotional support, research and guidance. We are pleased to collect for Marie Curie daffodil appeal
Mon 15th July 2019 A brief history of time from Ed Spurway's point of view
How Ed got his nickname (still used by some 50 yrs on) – not saying now; where he grew up; jumping out of a plane (twice); moving to Gloucester and being a grocer (nearly); the family clan; working in the world of high finance; thousands of miles by bike
Mon 8th July 2019 History of Target Shooting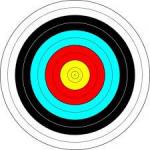 Clive Townsend a member of Innsworth Shooting Club will give an illustrated talk on the history of target shooting with an offer of a guest day for those interested in firing on a range with a variety of historic and new rifles and real bullets!!
Sat 6th July 2019 President's Lunch at Corse Lawn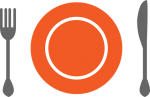 Saturday 6 July, a date not to be missed. Our new president, Mike and his wife, Denise, will host members, partners and guests at our traditional summer start to the new Rotary year. All will be revealed in due course!
Mon 1st July 2019 Service Meetings

Tonight new teams will meet together for the first time to plan their portfolio of events proposed by new president Mike for the Rotary year 1 July 2019 to 30 June 2020. During the evening team leaders will describe their team's proposals for the year.
future
calendar
local events