Completed meetings and events 2019-2020
Mon 19th August 2019 Stephen Rose from Gloucester Rowing Club

Stephen's talk will cover history of rowing in Gloucester, the changing nature of the Club over the last 40 years including the development of women and junior rowing, the development of new facilities at Hempsted and their ambitions for the future.
Mon 12th August 2019 Bees Abroad – Relieving poverty through bee keeping

Brian Durk will explain how Bees Abroad work with low-income communities, and provide beekeeping training in schools and colleges, to develop sustainable beekeeping enterprises which give people the money needed to pay for necessities
Fri 9th August 2019 President's August Social

August's social is Cotswold Male Voice Choir's summer event celebrating 70 yrs of music and song, with club members Mike Cogger & Dave Zeal. Members are invited to the afterglow party where choir members sing their own songs. Tickets, £8, from Mike Cogger
Mon 5th August 2019 Service Meetings

Tonight teams will build on their proposals agreed at last month's team meetings. During the meeting more will be revealed to all members.
Mon 29th July 2019 Gloucester Plastic Modelers' Society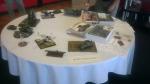 Alistair Green and Graeme Bates will provide a short presentation of the society's history and successes followed by a practical demonstration of model construction. There will be a selection of models to view and plenty of opportunity for questions
Mon 22nd July 2019 Sarah Harris - Community Fundraiser for Marie Curie

Marie Curie's mission is to help people and families living with a terminal illness make the most of the time they have together by delivering expert care, emotional support, research and guidance. We are pleased to collect for Marie Curie daffodil appeal
Mon 15th July 2019 A brief history of time from Ed Spurway's point of view
How Ed got his nickname (still used by some 50 yrs on) – not saying now; where he grew up; jumping out of a plane (twice); moving to Gloucester and being a grocer (nearly); the family clan; working in the world of high finance; thousands of miles by bike
Mon 8th July 2019 History of Target Shooting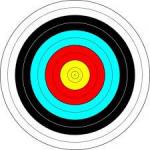 Clive Townsend a member of Innsworth Shooting Club will give an illustrated talk on the history of target shooting with an offer of a guest day for those interested in firing on a range with a variety of historic and new rifles and real bullets!!
Sat 6th July 2019 President's Lunch at Corse Lawn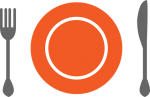 Saturday 6 July, a date not to be missed. Our new president, Mike and his wife, Denise, will host members, partners and guests at our traditional summer start to the new Rotary year. All will be revealed in due course!
Mon 1st July 2019 Service Meetings

Tonight new teams will meet together for the first time to plan their portfolio of events proposed by new president Mike for the Rotary year 1 July 2019 to 30 June 2020. During the evening team leaders will describe their team's proposals for the year.
future
calendar
local events