Completed meetings and events 2019-2020
Mon 29th June 2020 Last Words, Handover, First Words (Club Assembly)

Online tonight current president Mike Cogger will reprise his year, and thank all who have supported him before symbolically passing the chain of office to new President John. John will introduce his team and set out his plans for the new Rotary year.
Wed 24th June 2020 Technology Tournament for teams of four students from schools and colleges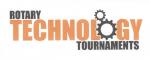 Postponed until 2021
read more...
Mon 22nd June 2020 Club Quiz Night
Our annual quiz hosted by our very own quizmasters Ivor and June Wakefield. This time online with partners
Fri 19th June 2020 Humans and Technology - The Future

Postponed until further notice
read more...
Wed 10th June 2020 KidsOut

Postponed until 2021
Today we will be taking children from Kingsholm Primary School, Gloucester on a fun day out at Cattle Country, Berkeley.
Mon 1st June 2020 Club Assembly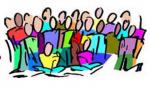 Tonight our incoming president, John Connell will explain what he has in mind for the next Rotary year in terms of charity support, social events, fund raising activities, visits etc, to ensure we have an interesting, rewarding, and enjoyable year
Mon 25th May 2020 Happy Spring Bank Holiday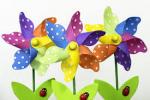 There is no meeting on Spring Bank Holiday Monday
Mon 11th May 2020 Paul Loosemore owner of Striking Bikes in Morelands Industrial Estate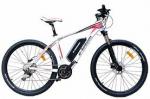 Paul is a cycling enthusiast with a vast range of experience and knowledge. He enters into 'classic' cycle events using period machinery and, as far as possible, clothing. He's also been on TV for the relaunch of 'Chopper' cycles
Thu 23rd April 2020 Rotary in Gloucester Community Awards 2020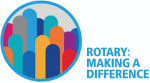 Postponed until 2021
read more...
Mon 20th April 2020 An evening at Highnam Court

We start with a look around the gardens, followed with a talk by Roger Head on Highnam Court's links with the English civil war, and the battle in the grounds and its use during the 1st and 2nd world wars, ending with supper in the Orangery.
Mon 13th April 2020 Happy Easter Everyone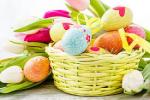 There is no meeting on Easter Bank Holiday Monday
Mon 23rd March 2020 Chemical Weapons by Dr David Bruce

Prompted by last year's events in Salisbury, David is likely to confirm that all the contents of the chemical attack are widely available on the open internet or unclassified NATO publications so he will not be giving away any State secrets!
Mon 16th March 2020 Irish Club to host our celebration of Ireland's Patron Saint, St Patrick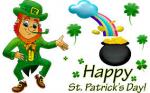 The host will provide a suitably decorated room, the caterer will provide a suitable Irish meal, a traditional Irish group will play suitable music and the current Irish dancing world champions will provide a suitable display. All sounds very suitable
Sat 14th March 2020 Marie Curie Collection

Today as part of our service to the community, we will collect for Marie Currie Cancer Care and Support as part of their Great Daffodil Appeal. This give us an opportunity to give time to support a charity which in itself supports many
Mon 9th March 2020 Caire Power-Browne from Teens in Crisis

Teens in Crisis is a charity which looks after youngsters who are having trouble with issues in their lives. This charity gives help and support to any person that needs it. It also gives talks to make children aware where they can get help from if needed
Mon 2nd March 2020 Neil James of Western Power Distribution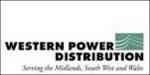 Western Power Distribution provides electricity to 7.9 million customers within the Midlands, South West England and South Wales. Neil will tell us about the central role it performs to keep the lights on, fires burning and the wheels of industry turning
Sat 29th February 2020 Pudding Club Social in celebration of Wales' Patron Saint, Saint David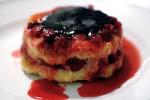 This is the second of four events to celebrate the Nations patron saints. Soup, bread, puddings, bar & raffle with entertainment by the Leadon Vale Singers. £15 with proceeds to Gloucester City Mission and Foodbank
read more...
Wed 26th February 2020 District Skittles Competition

This will be our final game in the round robin group stage against Forest of Dean Rotary at the Great Western, Gloucester starting at 7.30 pm. Could victory tonight take us into the next round?
Mon 24th February 2020 Pauline Rea's personal experiences of hospitals in Albania

Pauline nursed on acute wards for over 20 yrs, now teaches. Went to Albania where her son works in clinics helping fill significant gaps in medical facilities. She used her skills to help the local people and raised awareness of basic clinical practices
Thu 20th February 2020 District Skittles Competition

Tonight's match against Newent Rotary, our third game in the round robin group stage was not a good performance. We lost heavily by 26 pins which means next week's game against Forest of Dean Rotary , the last in the group stage, is a must win game.
Mon 17th February 2020 Silent Auction

An entertaining evening where members bring gifts or promises for a silent auction. More interesting lots may be part of a live auction, both to help raise money for local charities. Partners and friends invited
Tue 11th February 2020 District Skittles Competition

What is happening to us this season? Another victory, making it two wins out of two in the round robin group stage, and what a resounding win it was .. by 56 pins!
Mon 10th February 2020 Education: Then and Now by Eifion Rees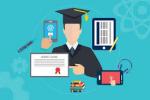 Eifion, past president 1997 – 98 will muse over immense changes in education since he retired about 20 years ago. Although the structure of the teaching day hasn't changed much over the years, new technologies and smart phones now play an important role
Wed 5th February 2020 National Young Chef competition at Gloucester Academy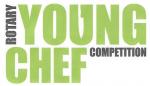 This afternoon young students will compete in the club heat of this National Rotary Competition by cooking a healthy meal for two people. To be judged by professional chefs, the winner will go forward to compete in the next round
Wed 5th February 2020 The Triumph Visitor Experience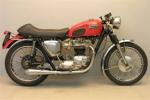 A fully guided tour at the Triumph motorcycle factory at Hinkley, Leicestershire, to see how Triumph motorcycles are built, from construction start to final assembly
Mon 3rd February 2020 Glos City Homes - Working with Our Community

Lisa Nicholls will talk about Gloucester City Homes approach to working with their housing community through their Community Investment Team with specific focus on the company wide Annual Community Impact Day
https://www.facebook.com/gloscityhomes/
Wed 29th January 2020 SIX Musical - Divorced. Beheaded. LIVE!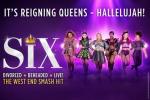 From Tudor queens to pop princesses, the six wives of Henry VIII finally take to the mic to tell their tales, remixing five hundred years of historical heartbreak into an 80-minute celebration of 21st century girl power
Mon 27th January 2020 Lance Bradley – new CEO of Gloucester Rugby

Lance will talk about his first impressions of the job. He was previously a Director at the club and will give a brief insight as to how he gets on with Johan Ackermann, the coach who visited us last year, and other significant initiatives.
Thu 23rd January 2020 District Skittles Competition

Well, we are now really in uncharted territory having won our first game in the round robin group stage of the District competition against Monmouth Rotary. How did we do that we are wondering? Now for the next game? Can anything stop us now?
Mon 20th January 2020 The Age of Bede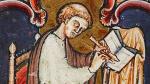 We all learnt at school about the Romans and the next big event in British history, 1066. Club member Jim Hickman recently travelled North to find out what happened in the intervening 1000 years. Jim will share some of that knowledge with us this evening
Mon 13th January 2020 MPs' expenses scandal and other skulduggery in high places by Mike Warburton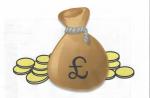 Mike, a national spokesman on tax, spent 25 years on Radio 4's money box panel, assisted national press investigative reporting tax issues of rich and famous, worked on MP's expenses scandal, likes to dig into affairs of rich and famous.
Mon 6th January 2020 Service Meetings

We are now half way through the Rotary year so tonight's team meetings give us an opportunity to put the finishing touches to president Mike's plans for the year
Mon 30th December 2019 Happy New Year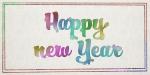 No meeting during New Year Holiday
Mon 23rd December 2019 Happy Christmas

No meeting during Christmas Holiday
Tue 17th December 2019 - Tue 24th December 2019 Christmas Collections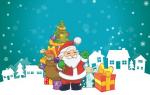 This year we will be collecting at Tesco Brockworth (19, 20 & 21) & Sainsburys Barnwood (22, 23 & 24) for Rotary charities. We are grateful to the stores for accommodating us and the public for their generosity in previous years
Mon 16th December 2019 Christmas Party at Bowden Hall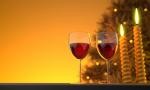 Our traditional end of year Christmas Party with our partners and festive food. The dress code is black tie/posh frocks. The cost is £31/person. Christmas Cards will be distributed
Sat 14th December 2019 Christmas Collection in aid of Footsteps

This Saturday, we will carry out a collection in Westgate Street in support of Footsteps Counselling and Care. We will be supported by Wind of Change and, possibly, a Ukulele band and community choir providing live Christmas music.
Thu 12th December 2019 Annual Carol Service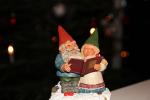 Our annual carol service will take place as usual at St Bartholomew's Church on Chosen Hill, Churchdown. The service will start at 7.0pm and last for about 45 minutes and be followed by mulled wine and mince pies. All are welcome
Mon 9th December 2019 The Large Blue Butterfly

Alan Sumnall, a Reserves Manager for the Glos Wildlife Trust, will tell us how the trust has re-introduced the Large Blue Butterfly which was endangered but is now recovering; and about the wider connectivity plans in the Golden Valleys of Stroud.
Mon 2nd December 2019 Celebration of Saint Andrew, Scotland's Patron Saint

Tonight's celebration has 3 separate entertainment offerings to amuse us, canapés to welcome us and a Scottish culinary treat of a three course meal with coffee to sustain us. Black tie with a Tartan or Scottish themed accessory.
Thu 28th November 2019 - Sat 30th November 2019 Fee Fi Fo Fum, I smell the blood of an Englishman

President's November Social: Jack and the Beanstalk presented by Hartpury players featuring the president as the King. Tickets, £10, available from the president
Mon 25th November 2019 Public Image

Rotary's website has host of resources to support clubs and districts in strengthening and growing their public image. Bernd Langheim our District's public image supremo, will build on the advice he has already given us.
Mon 18th November 2019 Clive Kingscote's brief history of the milk industry

Clive, whose working life was in the milk industry, has the insight to give us a short talk on the history of the liquid milk trade from 17th century to 20th century, production to sales with the aid of some illustrations.
Mon 11th November 2019 Annual & Service Meetings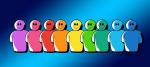 This is the night we elect our officers for the next Rotary year. The annual meeting will be followed by a service meeting when teams will expand on their plans for the current Rotary year
Mon 4th November 2019 Ria Heap, James Hopkins Trust

Following member Liz Newey's visits to James Hopkins Trust, Liz asked Ria, Community Events and Volunteer Manager, to talk to us about how we might support the work of the trust. This is a trust we have supported for some time in various ways.
Mon 28th October 2019 John Simonett talking about Rugby then and now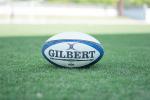 An ex Gloucester No 8 trained as a PE teacher, also has 1st Class Honours degree in psychology, a rare qualification for a Gloucester player! Another rare achievement of John's is that he captained Scotland to victory over England, albeit at U19 level!
Mon 21st October 2019 - Mon 28th October 2019 The tower of Gloucester Cathedral will be lit purple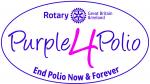 The tower of Gloucester Cathedral was lit purple in support of Rotary's project to rid the world of polio. Started in 1985, this initiative has reduced the number of endemic countries from 125 to 3 and polio cases from over 1000 a day to 22 in a year
read more...
Mon 21st October 2019 Club member Ed Spurway cycles Lands' End to John O'Groats

A 1,000 mile scenic route over 14 days averaging 70 miles a day, climbing nearly 70,000 feet, and using B&B's, youth hostels and home in Gloucester. The "LEJOG" end to end ride is one of the iconic cycling challenges on the planet.
Mon 14th October 2019 Gloucestershire's Assistant Chief Constable Julian Moss

Julian is the operational commander for the county and has been asked to talk about policing in the current climate, given the recent police fatalities as well as the pressures of policing a mainly rural county
Mon 7th October 2019 Chris Evans and the Butterfly Garden

Established in 2002 it is an educational, recreational and therapeutic project for people dealing with disabling issues, offering a safe social environment and a wide range of stimulating activities. Chris will run through some of these activities.
Mon 30th September 2019 Kingsholm Primary School - highly innovative OPAL Initiative (Outdoor Play and Learning)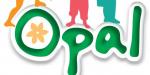 Further to President Mike's ambition to promote additional engagement with community organisations in Kingsholm, club member Charlie Coats visited Kingsholm Primary School and will give a presentation, on their OPAL initiative and how we might support it
Mon 23rd September 2019 Oyez, Oyez, Oyez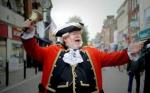 One of Gloucester's most famous characters, Alan Myatt Town Crier to Gloucester, City of London's Stables Market, Covent Garden Area Trust and Hitchin, world-record holder and one of UK's best loved themed character actors will entertain us tonight
Mon 16th September 2019 Baroness Rennie Fritchie - Learning through life

Rennie, who grew up in Gloucester, will reflect on what she has learnt through life. She focused on training and development. Her many positions include Commissioner for Public Appointments, Chancellor: University of Gloucestershire, trusts and charities
Mon 9th September 2019 Service Meetings

Teams to finalise and reveal their programme for the year
Sat 7th September 2019 Gloucester Day Celebrations and Parade

The Gloucester Day celebrations and parade was for centuries an annual event celebrating lifting of the siege of Gloucester in 1643. We propose to join the parade and support a stall for Footsteps, a Gloucester charity for pregnancy related issues
Mon 2nd September 2019 Croome Court, the rise and fall of a country house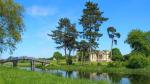 Michael Payne will cover the history of National Trust's Croome Court, a mid-C18th Neo-Palladian mansion surrounded by extensive landscaped parkland near Pershore, the home of the 6th Earl of Coventry, a trend-setter with a vision that transformed Croome
Mon 26th August 2019 Summer Bank Holiday

No meeting on bank holiday Monday
Mon 19th August 2019 Stephen Rose from Gloucester Rowing Club

Stephen's talk will cover history of rowing in Gloucester, the changing nature of the Club over the last 40 years including the development of women and junior rowing, the development of new facilities at Hempsted and their ambitions for the future.
Mon 12th August 2019 Bees Abroad – Relieving poverty through bee keeping

Brian Durk will explain how Bees Abroad work with low-income communities, and provide beekeeping training in schools and colleges, to develop sustainable beekeeping enterprises which give people the money needed to pay for necessities
Fri 9th August 2019 President's August Social

August's social is Cotswold Male Voice Choir's summer event celebrating 70 yrs of music and song, with club members Mike Cogger & Dave Zeal. Members are invited to the afterglow party where choir members sing their own songs. Tickets, £8, from Mike Cogger
Mon 5th August 2019 Service Meetings

Tonight teams will build on their proposals agreed at last month's team meetings. During the meeting more will be revealed to all members.
Mon 29th July 2019 Gloucester Plastic Modelers' Society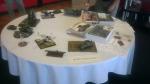 Alistair Green and Graeme Bates will provide a short presentation of the society's history and successes followed by a practical demonstration of model construction. There will be a selection of models to view and plenty of opportunity for questions
Mon 22nd July 2019 Sarah Harris - Community Fundraiser for Marie Curie

Marie Curie's mission is to help people and families living with a terminal illness make the most of the time they have together by delivering expert care, emotional support, research and guidance. We are pleased to collect for Marie Curie daffodil appeal
Mon 15th July 2019 A brief history of time from Ed Spurway's point of view
How Ed got his nickname (still used by some 50 yrs on) – not saying now; where he grew up; jumping out of a plane (twice); moving to Gloucester and being a grocer (nearly); the family clan; working in the world of high finance; thousands of miles by bike
Mon 8th July 2019 History of Target Shooting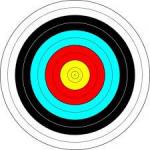 Clive Townsend a member of Innsworth Shooting Club will give an illustrated talk on the history of target shooting with an offer of a guest day for those interested in firing on a range with a variety of historic and new rifles and real bullets!!
Sat 6th July 2019 President's Lunch at Corse Lawn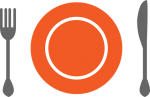 Saturday 6 July, a date not to be missed. Our new president, Mike and his wife, Denise, will host members, partners and guests at our traditional summer start to the new Rotary year. All will be revealed in due course!
Mon 1st July 2019 Service Meetings

Tonight new teams will meet together for the first time to plan their portfolio of events proposed by new president Mike for the Rotary year 1 July 2019 to 30 June 2020. During the evening team leaders will describe their team's proposals for the year.
future
calendar
local events