Completed meetings and events 2020-2021
Mon 26th October 2020 Liz's interactive art activity

Tonight club member Liz will give us a chance to do a simple drawing activity. Liz says it will be fun! Partners are very welcome. Nearer the time a list (very simple) of items required will be sent out. It won't matter whether you can draw or not.
Mon 19th October 2020 Sorry it's a secret!

During World War Two, the Government Code and Cypher School, now known as GCHQ, was based at Bletchley Park, home to the codebreakers. President John was based there during his career. What can he tell us about Bletchley Park? Listen tonight to find out
Tue 13th October 2020 Overseas Nurses form Nigeria visit Gloucester Cathedral
Today, 13 Oct 2020, we organized a tour for 7 newly arrived nurses from Nigeria, to see the Gaia exhibit. This was the first outing experienced by these nurses who arrived late September. A further visit for nurses from India is planned for 30 October
read more...
Mon 12th October 2020 As I wandered lonely ... as a trolley bus

Tonight club member David Zeal will celebrate the 250th Anniversary of the great William Wordsworth ...
An evening of 'not altogether serious' poetry with a special guest appearance from Max Boyce sharing his recent lockdown work
Mon 5th October 2020 Service Meetings

Another chance for teams to enlighten us on their plans for the way forward as we hopefully begin emerging from lockdown
Mon 28th September 2020 Rachel Jones from Longfield - coping with Covid lockdown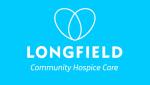 Rachel, head of fundraising at Longfield Hospice Care, a charity we supported at start of lockdown, began her post just before lockdown. She will talk about her experiences of the past 6 months and how Longfield have responded during the COVID crisis
Mon 21st September 2020 Keeping older motorists on the road safely for longer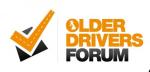 Tonight Alexandra Lloyd Jones will tell us about the Older Drivers Forum, which gives informative help and support to enable mature motorists to drive safely. Practical advice from wing mirror adapters to elevated driving seats is also available
Mon 14th September 2020 Fran Clark on the ups and downs of working as a gigging musician

Fran Clark a singer-songwriter & singing teacher began as a backing & session singer for original music and covers bands. As an accomplished jazz & soul singer Fran has performed professionally for over 20 yrs and released 3 albums of self-penned songs
Mon 7th September 2020 Service Meeting

An on-line service meeting for all to hear: our meeting plans for the foreseeable future, our proposals for community work, our ideas for fund raising and our initiatives for emerging from lock down.
Sat 5th September 2020 Gloucester Day Celebrations and Parade

The Gloucester Day celebrations and parade is an annual event celebrating lifting of the siege of Gloucester in 1943. There will be no parade this year however we will support a stall for Footsteps, a Gloucester charity for pregnancy related issues
Mon 31st August 2020 Happy August Bank Holiday Monday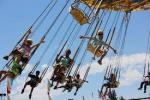 There is no meeting on August Bank Holiday Monday
Mon 24th August 2020 Images used in the Grail stories

Club member Brian Collier's talk will focus on two images that illustrate what the authors were trying to achieve. Brian hopes to invite audience participation in the process of trying to understand the significance of these images
Mon 17th August 2020 Sally Byng Chief Executive of the Barnwood Trust

Tonight Sally will outline the impact that the Covid 19 pandemic has had on the charity sector that we have seen as funders, and what we have been doing about it, with some reflections on the challenges to come for charities.
read more...
Mon 10th August 2020 Captain Tom: An Inspiration to a Nation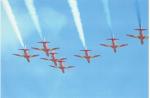 RIBI host TogetherTalks, weekly online conversations connecting people across the globe to a range of leading speakers.
Tonight is such a talk with Hannah Ingram-Moore daughter of Captain Sir Tom
https://www.youtube.com/watch?v=aJKO09ctwcc&t=708s
Mon 3rd August 2020 Service Meetings

Tonight's online meeting will give teams an opportunity to enhance their proposals to fulfill the brief of activities devised by president John for his year in office.
Mon 27th July 2020 Gloucester Model Railway Club

Club member Stewart is also a member of Gloucester Model Railway Club which provides members with information, advice and assistance about such railways. Tonight Stewart will tell us what it is all about
Mon 20th July 2020 I's Quiz Time?

Hosted by our very own Mr Derek Ellson
Mon 13th July 2020 Hinkley Point C Nuclear Power Station

Robin Knox former Safety Case Engineer at EDF will present several videos showing progress at HPC during 2019, the people who work at the site, Big Carl, how the project is coping with Covid-19 restrictions and a quick reminder of the technology involved
read more...
Sat 11th July 2020 Today we celebrated Peter Hickman's 90th Birthday

We gave a surprise rendition of happy birthday outside his house. Peter thanked "the massed choir" Saying it was a surprise is the understatement of the year. I am normally not lost for words but members giving their time in coming to sing overwhelmed me
Mon 6th July 2020 Service Meetings

Teams to meet online prior to tonight's service meeting.
Tonight's online service meeting will give teams an opportunity to explain their propose activities during and after lock-down.
future
calendar
local events