Completed meetings and events 2021-2022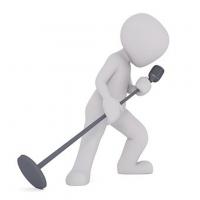 Mon 27th June 2022 Mike d'Abo of Manfred Mann fame
Manfred Mann was a prominent English rock group in the 1960's which Mike joined as lead singer in 1966. Tonight Mike will regale us about his career history
read more...

Mon 20th June 2022 President's Last supper & Handover
Out with the old, in with the new. Old President Brian will reprise his year, thanking all who have supported him, before passing the chain of office to new President Ed who will introduce his teams for his year.

Mon 13th June 2022 Deborah Potts, CEO of The Music Works
Based in Gloucester, The Music Works' aim to transform young lives through music. It specialises in working with young people to help them reach their full potential in music, in learning, and in health. Tonight Deborah will tell us the full story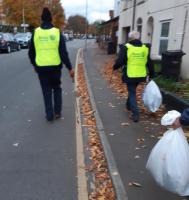 Sat 11th June 2022 The Wombles return to Kingsholm
Following the success of previous litter picking in the Kingsholm area of Gloucester we will return this afternoon to continue our community service work in the area. Picking to be followed by a hot drink in Roots Cafe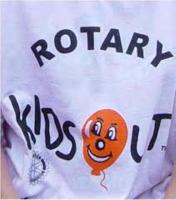 Wed 8th June 2022 KidsOut
Today we will be taking disadvantaged children from Kingsholm Primary School, Gloucester on a fun day out at Cattle Country, Berkeley.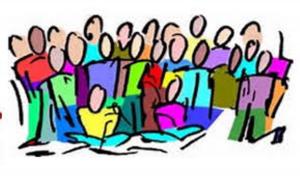 Mon 6th June 2022 Club Assembly
Tonight our incoming president, Ed Spurway will explain what he has in mind for the next Rotary year in terms of charity support, social events, fund raising activities, visits etc, to ensure we have an interesting, rewarding, and enjoyable year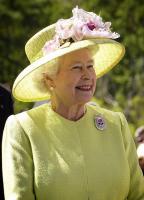 Mon 30th May 2022 Platinum Jubilee Event
A social evening with in-house entertainment to celebrate the Queen's platinum jubilee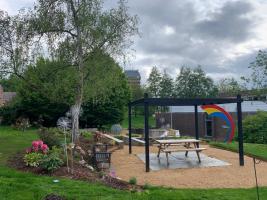 Wed 25th May 2022 Commemorative Garden at GRH
Today, Rotary@Kingsholm's ground force team will descend on the commemorative garden for maintenance work.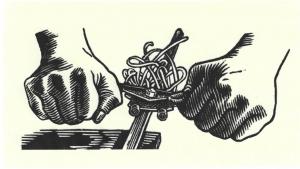 Mon 23rd May 2022 Nailsworth Community Workshop
The workshop was set up by Gavin Pond, tonight's speaker, and Pam Brown to provide affordable craft courses to develop practical skills in wood, silver, leather and guitar making. Products made by those out of work are sold in local shops and craft fairs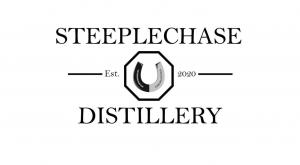 Mon 16th May 2022 Steeplechase Distillery
Bottling the spirit of horse racing since their launch in November 2020, distiller Adam, with a background as a Chemistry Teacher, produces a range of award winning gins inspired by horse racing's greatest races and most illustrious winners.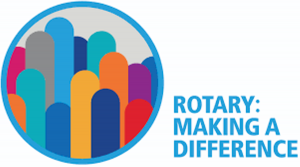 Tue 10th May 2022 Rotary in Gloucester Community Awards 2022
The aim of the Community Awards programme is to support organisations within the city area with a small grant which 'will make a real difference'. This is a small grants programme with awards of up to a maximum of £500.
read more...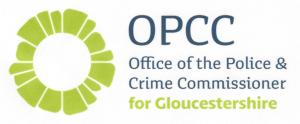 Mon 9th May 2022 Gloucestershire's Police and Crime Commissioner
Since Chris Nelson came into office 12 months ago, his main focus has been on strategic and financial issues in drafting his Police and Crime Prevention Plan to recruit 300 more officers and reduce anti-social behaviour and crime in the countryside.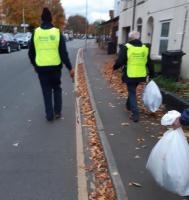 Sat 7th May 2022 Wombles returning to Kingsholm
Following the success of previous litter pickings in the Kingsholm area of Gloucester we will return this afternoon to continue our community service work in the area. Picking to be followed by a hot drink in Roots Cafe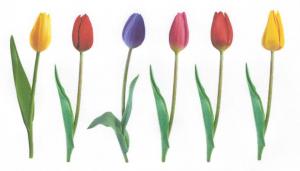 Mon 2nd May 2022 Early May Bank Holiday
No meeting tonight. Happy bank holiday everyone

Sat 23rd April 2022 Brunch and a Tour
Brunch, 9.30 am, at Cote Brasserie in the docks followed by a guided tour, 11.30 am of Llanthony Secunda Priory. For information on Priory go to https://www.llanthonysecunda.org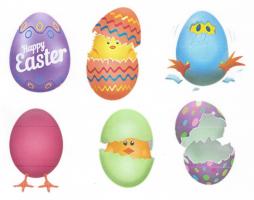 Mon 18th April 2022 Easter Bank Holiday Monday
No meeting tonight. Happy Easter everyone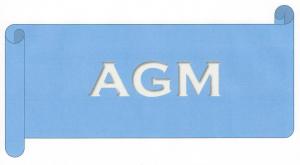 Mon 11th April 2022 AGM & Service Meeting
The AGM is the meeting where team leaders are elected, budgets are set; to take the club forward during the next Rotary year starting on 1st July. This will be followed by a service meeting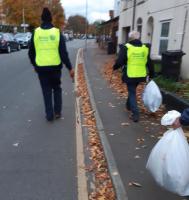 Sat 9th April 2022 The Wombles return to Kingsholm
Following the success of previous litter picking in the Kingsholm area of Gloucester we will return this afternoon to continue our community service work in the area. Picking to be followed by a hot drink in Roots Cafe

Mon 4th April 2022 Gloucestershire Rural Community Council
Club member Charlie Coats, Chair of Gloucestershire Rural Community Council will talk about the Council's wide ranging and extensive work in supporting and advising communities and people across the county, both urban and rural, in helping themselves.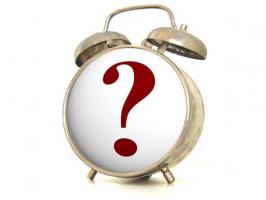 Mon 28th March 2022 Question Time
Question Time will be coming to you from GRFC at Kingsholm. Our expert panel will answer questions from the floor on the degradation of the ecosphere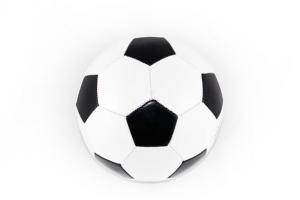 Mon 21st March 2022 Steve Hopcroft Head of Player Talent ID at Aston Villa
Postponed. Since 2019 Steve has been head of academy recruitment at Aston Villa. In his 1st season the youth team won the FA Youth Cup for the first time in 25 years breaking the 15 year dominance by the Big 4 – Chelsea, Man City, Liverpool & Man Utd.
read more...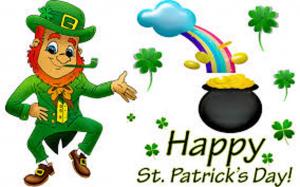 Mon 14th March 2022 Irish Club to host our celebration of Ireland's Patron Saint, St Patrick
The host will provide a suitably decorated room, the caterer will provide a suitable Irish meal, a traditional Irish group will play suitable music and an Irish dancing group will provide a suitable display. All sounds very suitable. Cost £25/head
read more...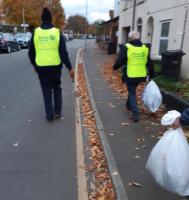 Sat 12th March 2022 The Wombles return to Kingsholm
Following the success of previous litter picking in the Kingsholm area of Gloucester we will return this afternoon to continue our community service work in the area. Picking to be followed by a hot drink in Roots Cafe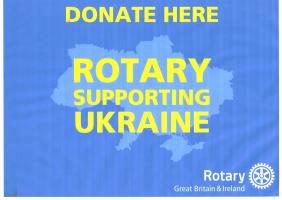 Fri 11th March 2022 Ukraine
Collected £1800 at Tesco's Brockworth
Donated £3980: £860 to Rotary Fellowship of Healthcare Professional; £860 to Rotary Foundation; £860 to ShelterBox; £1200 to Red Cross; £200 to Ukrainian Church, Gloucester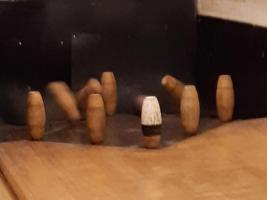 Mon 7th March 2022 Skittles
Skittles at the Farmers Club with choice of Sausage/Scampi/Chicken Goujons with Chips.
7 pm start, cost £6. Partners and friends welcome

Mon 28th February 2022 Dereck Eley on the origins, objectives and operations of FRP
The Furniture Recycling Project (FRP) has been at the heart of Gloucestershire communities. FRP reuse items that would otherwise be sent to landfill, offer meaningful opportunities and provide good quality, affordable household items. Dereck is the CEO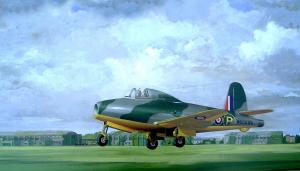 Mon 21st February 2022 Gloucester Aircraft Company
Tonight David Hunt, one of the driving forces behind and former Chairman of the Jet Age Museum, will take us through the history and achievements of the Gloucester Aircraft Company, graphically illustrated by works of local artists and official records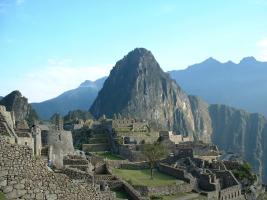 Mon 14th February 2022 The Inca Trail
Bryan Bamber will reprise his talk on the classic Inca Trail to Machu Picchu, Peru, which he completed 20 years ago. While in Peru, Bryan also spent time on Lake Titicaca and visited an eco- project in the Amazon Rain Forest.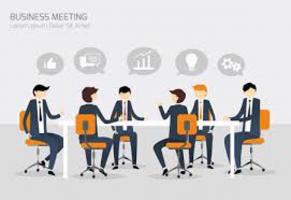 Mon 7th February 2022 Service Meeting
This is a planning meeting. Our 3 teams will dine together and begin to put the finishing touches to their portfolios of meetings/community service/fund raising/social events until the end of August. Team leaders will explain their plans to all members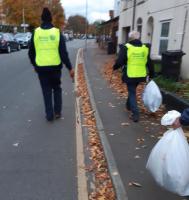 Sat 5th February 2022 The Wombles come to Kingsholm
Following last year's success of our litter picking in the Kingsholm area of Gloucester we will return this afternoon to continue our community service work in the area.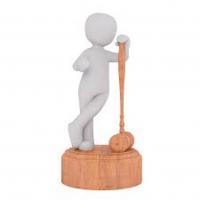 Mon 31st January 2022 Silent Auction
An entertaining evening where members bring gifts or promises for a silent auction. More interesting lots may be part of a live auction, both to help raise money for local charities. Partners and friends invited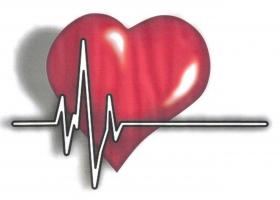 Mon 24th January 2022 Dr Chris McAloon Consultant Cardiologist
Chris a GRH cardiac imaging specialist will talk about the state of the art echo scanners. An echo is a routine test for most heart patients. The new scanners with cutting edge technology will make an enormous difference in assessing heart function
read more...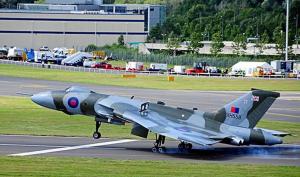 Mon 17th January 2022 The Vulcan Bomber was in trouble
David Castle a navigator of a Vulcan bomber during the Falklands War has an amazing tale of stuck missiles, secret plans and opening the cockpit door at 45,000 feet.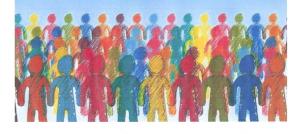 Mon 10th January 2022 A City Councillor for Kingsholm
Angela Conder, the recently elected Liberal Democrat city councillor for Kingsholm & Wotton ward, will be talking about herself, the work she does earnestly in support of the Kingsholm community and the challenges encountered along this political path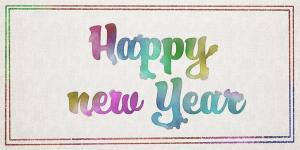 Mon 3rd January 2022 New Year Bank Holiday
There is no meeting tonight. We wish all our readers a happy new year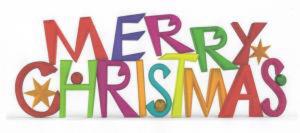 Mon 27th December 2021 Bank Holiday
No meeting tonight. We hope all our readers had a good Christmas.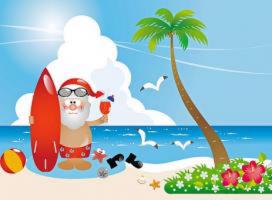 Mon 20th December 2021 Christmas Holiday
No meeting tonight as we prepare for our family Christmases. Happy Christmas everyone from Rotary@Kingsholm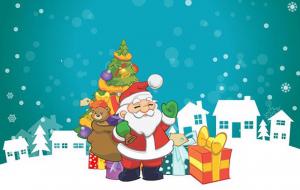 Sat 18th December 2021 - Fri 24th December 2021 Christmas Collections
This year Father Christmas will be collecting at Sainsbury's Barnwood (18) Tesco Brockworth (20 & 23) & Sainsbury's Quays (21 & 22) for Rotary charities. We are grateful to the stores for accommodating us and the public for their generosity.

Thu 16th December 2021 Annual Carol Service
Our annual carol service will take place as usual at St Bartholomew's Church on Chosen Hill, Churchdown. The service will start at 7.0pm and last for about 45 minutes and be followed by mulled wine and mince pies. All are welcome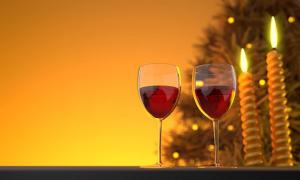 Mon 13th December 2021 Christmas Party at Kingsholm
Our traditional end of year Christmas Party with our partners, festive food and live music. The dress code is black tie/posh frocks. Christmas Cards will be distributed.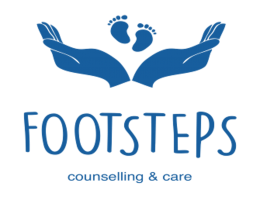 Sat 11th December 2021 Christmas Collection in aid of Footsteps
Today, we carried out a collection in Westgate Street, Gloucester, in support of Footsteps Counselling and Care. We were supported by Wind of Change and Gloucester Brass providing live Christmas music. We raised about £440

Mon 6th December 2021 Fraud and how to prevent it: advice from Ashley Jones
Ashley a fraud protection officer with SW regional crime unit. Fraud is estimated to cost individuals in UK at least £8b a year, often targeted at elderly and vulnerable. Ashley's talk covers different types of fraud and simple steps to help prevent it.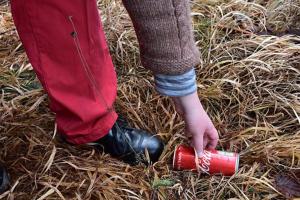 Sat 4th December 2021 The Wombles return to Kingsholm
Following the success of last month's litter picking in the Kingsholm area of Gloucester we will return this afternoon to continue our community service work in the area.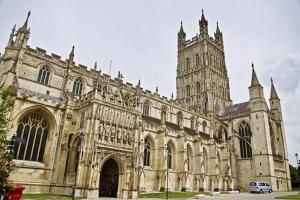 Fri 3rd December 2021 Overseas Nurses visit Gloucester Cathedral
Following the successful visits in Oct 2020, we will return to this iconic Gloucester building with another group of overseas nurses to help them integrate into their new surroundings.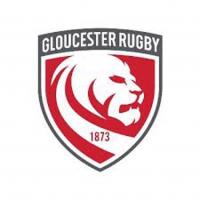 Mon 29th November 2021 What's new at Gloucester Rugby?
Much has changed since the start of the season. New pitch, new training facilities. Mike Thomas, head of partnerships at Gloucester Rugby and one of our corporate members will give us the inside story behind these changes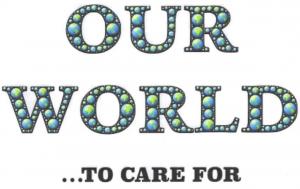 Mon 22nd November 2021 Sustainability at Gloucestershire University by Dr Jon Furley
Jon is responsible for improving sustainability practice and environmental management across Glos University and its core operations. John is driving emissions reductions and energy efficiency through development and delivery of a Carbon Management Plan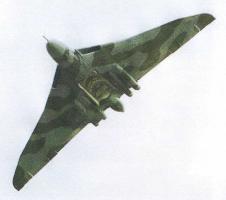 Mon 15th November 2021 My time in the RAF
Richard Wright spent 35 and a half years in the RAF as a navigator on Canberra B(I)8s and Vulcan B2s as part of NATO's ultimate deterrent and later on Victor tankers during Operation Desert Storm. Hold –on for an interesting flight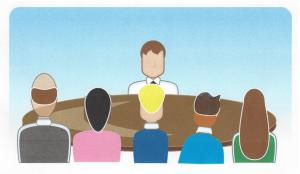 Mon 8th November 2021 Annual and Service Meetings
This is the night we elect our officers for the next Rotary year. The annual meeting will be followed by a service meeting when teams will expand on their plans for the current Rotary year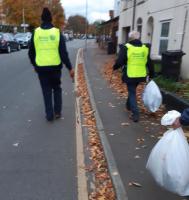 Sat 6th November 2021 The Wombles come to Kingsholm
As part of our community service work, this afternoon we will be litter picking in the Kingsholm area of Gloucester with the help of two local residents and the city councillor for the Kingsholm ward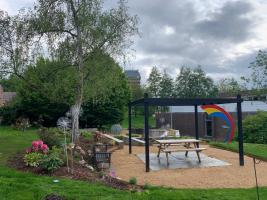 Wed 3rd November 2021 Gloucester Hospital's Commemorative Garden
In May we were able to preview the commemorative garden, funded through donations to the Cheltenham and Gloucester Hospitals Charity at GRH.
November sees us planting 1000 crocus corms at the Commemorative Garden as part of Rotary's End Polio Campaign
read more...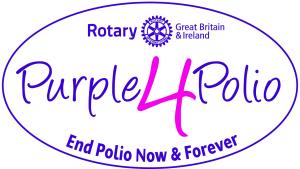 Wed 3rd November 2021 1000 Crocus corms to be planted at the Commemorative Garden, GRH
Today we will plant 1000 crocus corms in the Commemorative Garden at GRH as part of Rotary's End Polio Now Campaign. The crocuses are a symbol of hope, a reminder of the need to beat the battle against Polio. www.rotarygbi.org/our-causes/end-polio-now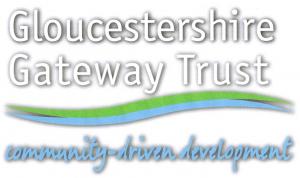 Mon 1st November 2021 Mark Gale, founder & Chief Executive of Gloucestershire Gateway Trust
Gloucestershire Gateway Trust, a community development charity, has ploughed £10m into sustainable community projects. Funds are generated through a unique partnership with the Westmoreland family and shared ownership of M5 Gloucestershire Services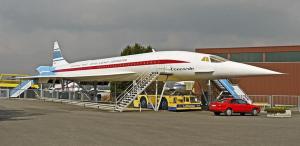 Mon 25th October 2021 Richard Chatham enthuses about his Concorde Experiences
On BBC's 'Antiques Roadshow' Richard admitted to being a 'Concorde Nut'. "Here is a very small taster of my collection," he said, pointing to a room containing a plethora of paraphernalia, dominated by an 8 feet long replica liberated from Heathrow.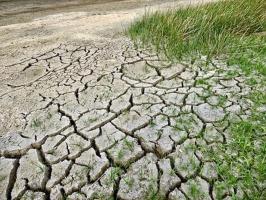 Mon 18th October 2021 Keith Ardron: Global Warming – are we doomed?
Keith, following a career in the power industry, is now a senior research Fellow at Imperial College in climate modelling. Keith will take us through the current state of climate modelling and offer his best answer to the question – are we all doomed?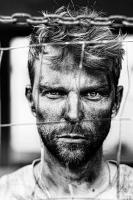 Mon 11th October 2021 The Real Great Escape by Mike Stratford
Mike who spoke to us about the Cockleshell Heroes and Victoria Cross, returns to tell us about the Great Escape where a large group of imprisoned Allied soldiers broke out of an escape-proof prison camp. This will be the real story not shown in the film

Mon 4th October 2021 Debbie Sawyer from Lendwithcare
Lendwithcare is a revolutionary way to help people in low income countries to work their way out of poverty with dignity. Lendwithcare is an initiative of poverty fighting charity, CARE International UK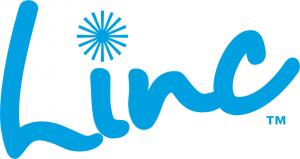 Mon 27th September 2021 Lou Adkins talking about Link
Linc, a local charity providing emotional and financial support for people receiving intensive chemotherapy. We financially supported Link during lockdown and feature their milk bottle tops project on our home page. Lou will tell us how this helps Linc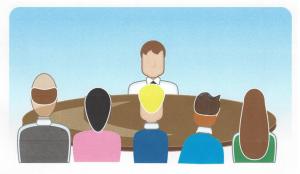 Mon 20th September 2021 Service Meetings
Another chance to dine with our fellow team members to continue planning our portfolio of events for the year. After the meal team leaders will disclose their team's plans to all.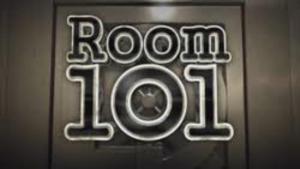 Mon 13th September 2021 Room 101
Panels of three will try and convince the audience why their item should be banished to Room 101. The audience will vote on who gave the most convincing argument for their item to be put in room 101. Partners invited to participate.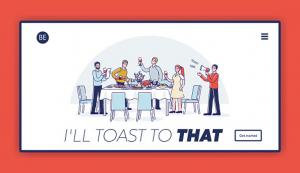 Mon 6th September 2021 50th Anniversary Charter Dinner
Tonight is the night we celebrate our 50th anniversary with past and present members gathering to reminisce over the club's achievements.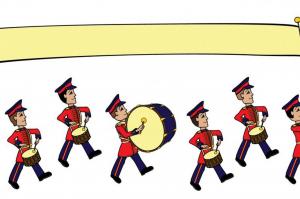 Sat 4th September 2021 Gloucester Day Celebrations and Parade
The Gloucester Day celebrations and parade was for centuries an annual event celebrating lifting of the siege of Gloucester in 1643. We propose to join the parade and support a stall for Footsteps, a Gloucester charity for pregnancy related issues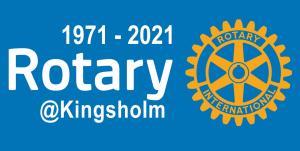 Tue 31st August 2021 50 Years of Rotary
Since formation, the club, formerly known as Gloucester North, has gone from strength to strength. We hope to celebrate with a formal dinner, and will use the year to raise our profile in a variety of imaginative ways.
read more...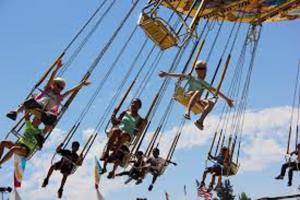 Mon 30th August 2021 August Bank Holiday
There is no meeting tonight. We hope the weather is good to help you have an enjoyable August bank holiday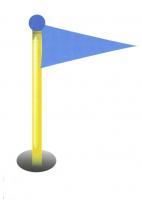 Mon 23rd August 2021 Meal at Kingsholm, small golf competition a Brickhampton
Tonight we will start as usual with a meal at Gloucester Rugby, After the meal those who wish to take part in a small competition consisting of putting and chipping can depart. The rest will stay to put the world to right.
read more...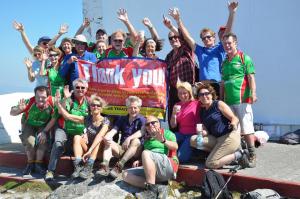 Mon 16th August 2021 Croagh Patrick Revisited
In May 2012, club president Jim Hickman led 140 people to climb Croagh Patrick, the holy mountain in Ireland, to raise money for Cystic Fibrosis, a disease his son lives with. Tonight he will recall the event which raised £51,232.
read more...
Mon 9th August 2021 A Pokey Hat or an Oyster
It's August, it's holiday time, the season for ice cream when Glaswegians would go "doon the water" to Nardini's on the Clyde. Tonight club member, Liz Newey, will look at the history of ice cream, and its origins.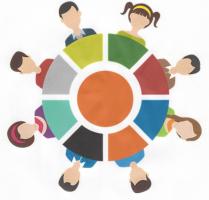 Mon 2nd August 2021 Service Meetings
These will be our first face to face team meetings for18 months. It will be good to chat amongst friends to plan the challenges that president Brian has set the teams this year. After the meal team leaders will reveal their teams' plans to us all

Mon 26th July 2021 Gloucester History Festival 11 – 19 Sep 21
John Lovell, a retired newspaper editor and founder member and trustee of the Gloucester History Festival, will this evening give us an insight into the Festival and how it attracts so many quality speakers. To book www.gloucesterhistoryfestival.co.uk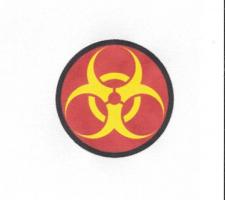 Mon 19th July 2021 Chemical Weapons by Dr David Bruce
Prompted by events in Salisbury in 2018, David is likely to confirm that all the contents of the chemical attack are widely available on the open internet or unclassified NATO publications so he will not be giving away any State secrets!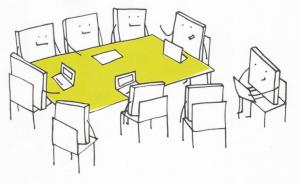 Mon 12th July 2021 Service Meeting
Tonight new teams will meet together for the first time to plan their portfolio of events proposed by new president Brian for the Rotary year 1 July 2021 to 30 June 2022. During the evening team leaders will describe their team's proposals for the year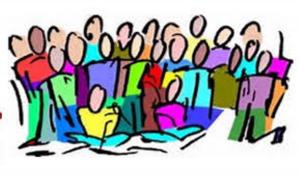 Mon 5th July 2021 Club Assembly
Tonight our incoming president, Brian Collier will explain what he has in mind for the next Rotary year in terms of charity support, social events, fund raising activities, visits etc, to ensure we have an interesting, rewarding, and enjoyable year
calendar
local events