Completed meetings and events 2021-2022
Wed 25th May 2022 Business Meeting
Busines Meeting at the Good Companions Club
Fri 1st October 2021 - Tue 30th November 2021 Rotary - Sponsored International Walk 2021
To fund a
Pre and Post Natal Clinic
read more...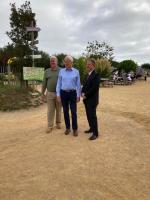 Thu 23rd September 2021 Kids Day Out at the Amaizin Maze
Kids Day Out - a special outing for handicapped children
read more...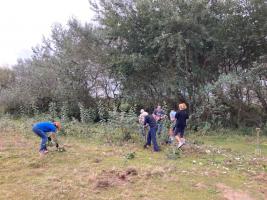 Sat 18th September 2021 Les Mielles Conservation
The Club have shown their green fingers at Beauport planting seedlings and now at Les Mielles they show that they are quite good at removing Poplar saplings that were encroaching onto the footpaths.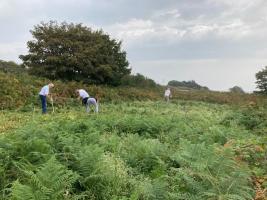 Sat 4th September 2021 Tree Planting at Beauport
In 202 the Club planted trees at a site at Beauport. The site was revisited to remove invasive bracken and other weeds.
calendar
local events