Completed meetings and events 2020-2021
Mon 19th October 2020 - Thu 5th November 2020 Christmas Shoeboxes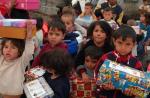 Wareham Rotary will be collecting Christmas Shoeboxes filled with gifts to be distributed to children in Albania, Montenegro, Moldova, Romania and the Philippines.
read more...
Sat 17th October 2020 Tools collection - Tools for Self-Reliance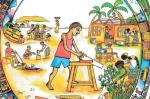 We are collecting old unwanted tools such as saws, hammers, screwdrivers, spanners etc. They will be refurbished, shipped to Africa and given to people to help them start a business.
read more...
Tue 29th September 2020 Rowan's trip to Antarctica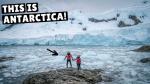 One of our members will be talking about her recent trip to Antarctica.
This will be followed by a club business meeting.
Tue 22nd September 2020 Zoom Speaker - Alice Leaper on Butterfly Space

Alice will be giving an update on the school and community projects in Malawi and how the donations from Wareham Rotary have been used.
read more...
Tue 15th September 2020 Fun Quiz on Zoom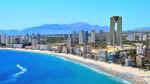 Each member will ask 5 general knowledge questions.
read more...
Tue 8th September 2020 Zoom Speaker - Purbeck Gateway Club
Lewis Bell will be talking about the club, who it's for and its purpose.
read more...
Tue 1st September 2020 Awalk around the walls of Wareham
Starting from Bestwall Crescent we will take a walk around the walls of Wareham. Bring a snack and a chair for a socially distanced picnic afterwards.
Tue 25th August 2020 Zoom Speaker - Toilet Twinning

Providing toilets, taps and training to poor communities in Africa, Afghanistan and Pakistan.
read more...
Tue 18th August 2020 Outdoor Meeting - tbd
We will have an outdoor activity meeting. It will be a Zoom quiz if the weather is bad.
read more...
Tue 11th August 2020 Socially Distanced Walk
A walk to Swyre Head or aZoom Quiz if wet..
read more...
future
calendar
district events
local events