Future meetings and events
Mon 11th January 2021 at 08.00 - Fri 26th March 2021 - 20.00 Community Help
Wareham Rotary are helping with the roll out of the Corona virus vaccine at Wareham Hospital.
Great news - we have enough volunteers for the Vaccination Programme in Wareham
Tue 2nd March 2021 at 19.00 - 21.00 Zoom speaker - David Harris will be speaking on

"What is Time"
A mainly light look at whether we can actually define time, how it has been measured over several centuries, it's importance for archaeology, navigation, and computing.
Tue 16th March 2021 at 19.00 - 21.00 Foxy's Road Trip reveal.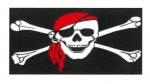 Foxy has set another of his famous road trips around Wareham. This Zoom meeting will be his reveal of the solutions to the puzzles.