Completed meetings and events 2019-2020
Tue 18th February 2020 Business Meeting

DG Frank Quinn will be visiting us
Tue 11th February 2020 Weekly Meeting

Mon 10th February 2020 Council Meeting (location variable!)
Tue 4th February 2020 Speaker Meeting: Paul Mendelson – Pinner Author & Playwright

Tue 28th January 2020 Burns Supper

Tue 21st January 2020 Speaker Meeting

ADG Brian Jonson will speak to us about Mercy Ships
Tue 14th January 2020 Speaker Meeting - Simon Mellinger of Hattons
Subject: The Sovereign - King of Coins
Mon 13th January 2020 Council Meeting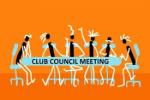 Steve's house
Tue 7th January 2020 Weekly Meeting

Tue 31st December 2019 No Meeting
Tue 24th December 2019 No Meeting
Tue 17th December 2019 Christmas Meeting
Sat 14th December 2019 District 1090 Christmas Celebration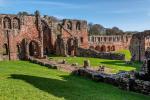 Douai Abbey, Upper Woolhampton. (between Reading and Newbury)
Wed 11th December 2019 - Thu 19th December 2019 Santa's Sleigh Christmas 2019
PROVISIONAL dates are: 11th, 12th, 13th, 16th, 18th, 19th. Details to follow.
Tue 10th December 2019 SGM / Santa's Sleigh Briefing

Mon 9th December 2019 Council Meeting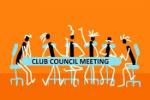 - location TBA
Tue 3rd December 2019 Weekly Meeting

Fri 29th November 2019 Thames Evening Cruise to see the LED lit Bridges.
Board at 18:15 at Tower Pier
Cost £29.00 to include a glass of fizz, canapés and live music.
Book in with Anne.
Tue 26th November 2019 Weekly Meeting

District Governor Frank Quinn
Tue 19th November 2019 Speaker Meeting - Mike Whitham
Hostage Negotiation
Tue 12th November 2019 Speaker Meeting - Martin Robinson
Frauds & Scams & how to avoid being a victim
Mon 11th November 2019 Council Meeting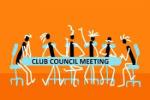 - location TBA
Tue 5th November 2019 Bonfire Night

at Cathy's
Tue 29th October 2019 Speaker Meeting: Shirley Askew - 'Education in Football'

Shirley will talk about her post retirement experience of teaching in Arsenal's football academy
Tue 22nd October 2019 Weekly Meeting

Tue 15th October 2019 Speaker Meeting: Adrian Denham - Scene of Crime Officer

with the Met Police
Mon 14th October 2019 Council Meeting - Steve's house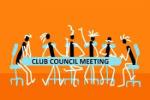 Fri 11th October 2019 London Walk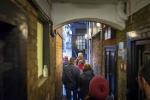 Unexpected London" meet at Temple Tube Station in time to start the
walk at 11:00. This will be followed by Lunch so please book in with Tom asap.
Tue 8th October 2019 Speaker Meeting: Madeleine Bates - Kaloko Trust
Tue 1st October 2019 Weekly Meeting

Tue 24th September 2019 Speaker Meeting: Vivien Alcorn - 25 years in TV and Film

Fri 20th September 2019 - Sun 22nd September 2019 Link Visit to Meerbusch and the Ruhr Valley

Our 2019 get-together of the Rotary Clubs of Bruges West, Meerbusch and Pinner.
Tue 17th September 2019 Club Meeting

Village Show review
Mon 16th September 2019 Learning the art of Lawn Bowls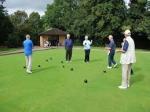 Tom has arranged for the Club to have use of the facilities of Pinner Bowling Club. No more than 12 guests may participate who must have flat sole shoes with no heel. Roger Hill will be on hand to supervise and coach us. Lunch.
Sat 14th September 2019 Pinner Village Show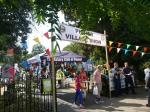 The 2019 Pinner Village Show will take place on Saturday September 14th in Pinner Memorial Park, Chapel Lane, Pinner HA5 1BA. It will be open to the public from 11:30am to 5.00pm and the Mayor, Cllr Nitin Parekh, will perform the opening ceremony.
read more...
Tue 10th September 2019 Weekly Meeting - Pinner Village Show briefing

Mon 9th September 2019 Council Meeting (location variable!)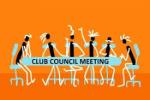 Tue 3rd September 2019 Speaker Meeting: Jan Wright - Short Biography / Job Talk

Thu 29th August 2019 Evita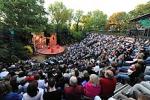 Club trip to Regents Park Open Air Theatre. Details from Tom.
Tue 27th August 2019 No Meeting (Bank Holiday)

Scatter week to publicise Pinner Village Show and ask for helpers on the day.
Tue 20th August 2019 Club Meeting

Council update, PVS update
Sun 18th August 2019 Pinner Rotary Summer Party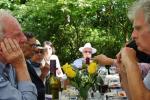 Our annual garden party get together with partners and friends
Tue 13th August 2019 Speaker Meeting: Chris Reveley - Fairfield Church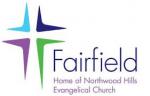 Mon 12th August 2019 Council Meeting (location variable!)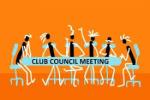 Tue 6th August 2019 Weekly Meeting - 'Bring an idea for a social outing'

Tue 30th July 2019 Speaker Meeting: Sinead Armitage - Action on Hearing Loss
Tue 23rd July 2019 Weekly Meeting
Tue 16th July 2019 Speaker Meeting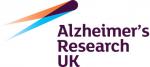 Alzheimers Research - update and cheque presentation
Tue 9th July 2019 Speaker Meeting
Rtns Brian and Tom: Link Visits: Past, Present & Future
Mon 8th July 2019 Council Meeting (location variable!)
Tue 2nd July 2019 Weekly Meeting

Discussion on weekly meetings
future
calendar
district events
local events