Future meetings and events
Mon 22nd April 2019 at 00.05 - 01.05 BANK HOL - Easter No Meeting

BANK HOL - Easter No Meeting
Sat 27th April 2019 at 12.05 - District Assembly - York

District Assembly - York
Mon 29th April 2019 at 19.15 - 21.30 Committee Meetings 2019/2020
Committee Meetings 2019/2020
Mon 6th May 2019 at 19.15 - 21.55 BANK HOLIDAY - No meeting

BANK HOLIDAY - No meeting
Sat 11th May 2019 at 18.30 - Rock Choir Concert

Rock Choir Concert at St Thomas Church Batley 7 for 7;30.
Mon 13th May 2019 at 19.15 - 21.20 Polio Plus event - Dance Away Polio

Howley Hall Golf Club Monday 13th May.for 7.15pm.
Soup Sandwiches and Chips £15 all proceeds to aid Polio Plus District 1040 A pianist and drummer to entertain.
Mon 20th May 2019 at 19.15 - 21.45 Club Assembly
Club Assembly
Mon 27th May 2019 at 19.15 - BANK HOLIDAY - No Meeting

BANK HOLIDAY - No Meeting
Mon 3rd June 2019 at 19.15 - 21.30 Committee Meetings (prep for AGM)
Committee Meetings (prep for AGM)
Sat 8th June 2019 at 11.05 - District Conference - Fulford (3 of 3)

District Conference - Fulford (3 of 3)
Mon 10th June 2019 at 12.05 - RIBI Conference Nottingham

RIBI Conference Nottingham 10-12th
Mon 10th June 2019 at 19.15 - 22.05 Evening Walk
Evening walk more details to follow
Thu 13th June 2019 at 11.05 - 17.05 Kids Out
Kids Out details to follow
Mon 17th June 2019 at 19.15 - 21.30 Club AGM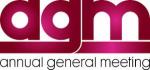 Club AGM
Sun 23rd June 2019 at 14.05 - 17.05 Presidents BBQ at Jeremy & Carols

Presidents BBQ at Jeremy & Carols
Mon 24th June 2019 at 10.05 - 11.05 Fairfield School Sports Day

Fairfield School Sports Day - more details to follow
Mon 24th June 2019 at 19.15 - 21.30 RYLA Candidate
RYLA Candidate
Mon 1st July 2019 at 19.15 - 21.30 Handover Night 2019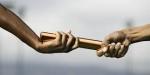 Handover Night 2019