Future Meetings and Events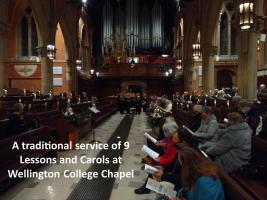 Fri, Dec 16th 2022 at 7:00 pm - 9:00 pm
A traditional Service of 9 Lessons and Carols in the beautiful Wellington College Chapel
A traditional Service of 9 Lessons and Carols in the beautiful Chapel at Wellington College. The service is accompanied by a choir who perform solo pieces, as well as supporting the carols, and an organist.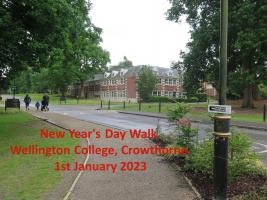 Sun, Jan 1st 2023 at 11:00 am - 2:00 pm
New Year's Day Walk at Wellington College Crowthorne
An enjoyable walk around the lovely grounds of Wellington College, Crowthorne. Often known as the "bacon buttie" walk, refreshments are available including tea and coffee as well as bacon butties and vegetarian options.