Future meetings and events
Wed 25th October 2017 Rivertime Accessible Boats
Speaker: Greg Wilkinson
Wed 1st November 2017 Scholar Visit
at The Cross Keys, Marlow
Mon 6th November 2017 Council Meeting
Wed 8th November 2017 Business Meeting
Wed 15th November 2017 Beekeeping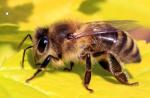 Speaker: Paul Hurley (High Wycombe & District Beekeeping Association)
Fri 17th November 2017 Children in Need collection 2017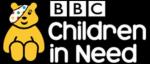 At Heathrow Airport. Further details to be announced
Sat 18th November 2017 Santa Fun Run Packing
Times and location to be advised
Wed 22nd November 2017 Bake Off Competition
Judge: John Arkle
Wed 29th November 2017 Pre-Christmas Social
Pizza at the Rowing Club
Sun 3rd December 2017 at 09.30 - 11.30 Santa Fun Run
Our annual pre-Christmas fund raising event with a target to raise £40,000 for two charities (see below). Supported by Sir Steve Redgrave, Naomi Riches and Sytner High Wycombe BMW.
Mon 4th December 2017 Council Meeting
Wed 6th December 2017 Christmas Dinner
Thu 7th December 2017 Late Night Shopping

We run a stall in Marlow High Street selling Mulled Wine and Mince Pies
Wed 13th December 2017 OAP Panto
Tonight we take elderly residents of Marlow to a performance of Aladdin at Court Garden
Wed 20th December 2017 at 19.30 - 22.00 Bangers and Mash
at Chez Cannons. Numbers limited to 30 - first come first served. Please apply directly to Mike.
Wed 27th December 2017 Happy Christmas
No meeting this week
Wed 3rd January 2018 Fellowship

Watch this space
Wed 21st March 2018 - Sun 25th March 2018 District Conference
at Cheltenham
Thu 17th May 2018 - Sun 20th May 2018 Kungsbaka-Saro Rotary Club
Visit as guests of our Rotary friends in Sweden
Wed 29th February 2040 - 02.00 Leap Day Celebration