Future meetings and events
Wed 11th December 2019 Bangers and Mash
at Marlow Rowing Club
Wed 18th December 2019 Club Meeting
at Marlow Guide Centre, Quarry Wood Road (just over the bridge and turn left)
Wed 25th December 2019 Christmas Day
No meeting - Happy Christmas
Tue 31st December 2019 New Years Eve Breakfast
at Cote Brasserie
Wed 1st January 2020 New Year's Day
no meeting - Happy New Year
Tue 7th January 2020 Council Meeting
Wed 8th January 2020 Business Meeting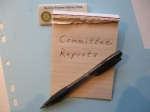 Fri 17th January 2020 Pantomime trip

We take a party of elderly residents to the pantomime in Lane End Village Hall.
Sat 25th January 2020 Burn's Night
at Liston Hall. Traditional celebration with piper, haggis and dancing
Sat 29th February 2020 Elton John Tribute Evening
Fri 13th March 2020 - Sun 15th March 2020 District Conference
This year the District 1090 Conference will be held at Newbury Racecourse.
Thu 7th May 2020 - Sun 10th May 2020 Kungskabacka visit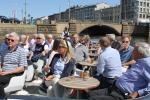 This year the club hosts a visit from our friends in the Rotary Club of Kungsbacka-Särö near Gothenburg in Sweden
Wed 29th February 2040 - 02.00 Leap Day Celebration

The next occasion when Leap Day will occur on a Club Night