Future Meetings and Events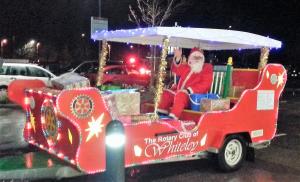 Wed, Dec 8th 2021 at 2:42 pm - Fri, Dec 24th 2021 - 4:42 pm
Whiteley Rotary Santa Sleigh
Santa is planning to visit Whiteley in December again this year.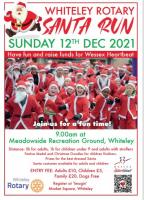 Sun, Dec 12th 2021 at 9:00 am - 12:00 pm
Whiteley Rotary Santa Fun Run
Whiteley Rotary are organising a Santa Fun Run to raise money for the community and Wessex Heartbeat. The entrance money will used to support local charities and the sponsorship money raised will support Wessex Heartbeat.
Tue, Jan 4th 2022 at 7:15 pm - 9:15 pm
Club Meeting
Normal Meeting at Holiday Inn Hotel