Future Meetings and Events

Sat, May 21st 2022 at 7:00 pm - Sun, May 22nd 2022
Visit of Rotary Club of Kaevelar
Our first Face to Face meeting with the Rotary Club of Our Twin Town Kevelaer Germany
Thu, May 26th 2022 at 6:30 pm - 8:30 pm
Charity Presentation Evening
Our annual celebration of fundraising .
Sun, Jun 12th 2022 at 7:00 pm - 10:00 pm
Handover Barbeque
Handover party to celebrate Jane's year as president and wish Jill a great year coming up.
Mon, Jun 13th 2022 at 6:30 pm - 8:30 pm
June Business Meeting and Club Assembly
The club assembly looking forward to the new Rotary Year of 2022/23 At the Beer Cafe as Usual
Fri, Jun 17th 2022 at 10:00 am - 5:00 pm
Charity Golf Day Stowmarket Golf Club
Charity Golf Day At Stowmarket Golf Club, 4 Ball. Breakfast and Lunch , Prizes.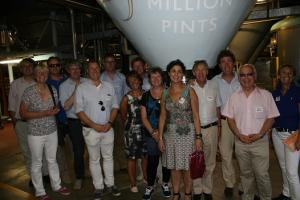 Fri, Jun 24th 2022 at 7:00 pm - 9:00 pm
Visit to Tiel Rotary Club Netherlands
Weekend to visit our long standing Partner Club in the Netherlands.
Sun, Jul 10th 2022 at 10:00 am - 4:00 pm
The Classic Car Show at Culford 10th July 2022
The Classic Car Show in 2021 Raised over 20K for Charity We are pleased to announce next years date