Future Meetings and Events
Wed, May 25th 2022 at 12:00 am - 2:00 am
Evening at the races.
Ripon Races Evening meeting. Gates open 4.30. First race 6.30 (Times maybe subject to change)
Fri, May 27th 2022 at 7:00 pm - 9:30 pm
The Battle of Goose Green
Illustrated lecture on 40th anniversary of the battle by a former Para involved. Venue - Army Foundation College, Harrogate.
Wed, Jun 1st 2022 at 6:00 pm - 8:00 pm
Club Assembly
Hear the plans for the coming Rotary year.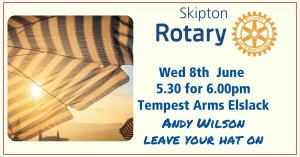 Wed, Jun 8th 2022 at 5:30 pm - 7:30 pm
Club weekly meeting
Andy Wilson "Leave your hat on"
Sat, Jun 11th 2022 at 9:30 am - 11:30 am
District Council
At York or via Zoom
Sun, Jun 12th 2022 at 1:00 pm - 3:15 pm
Cycles 2 Recycle
It's back!! Cycles 2 Recycle returns to raise money for kids at home and abroad. Please donate your unwanted bikes and/or come to the auction to buy.
Wed, Jun 15th 2022 at 5:30 pm - 7:30 pm
Speaker Meeting
Skipton Civic Society
Wed, Jun 29th 2022 at 6:00 pm - 10:00 pm
Handover Dinner
Handover Dinner to pass over the chain of office to our new President.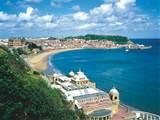 Fri, Oct 7th 2022 at 1:00 pm - Sun, Oct 9th 2022 - 11:00 am
District Conference
Venue Scarborough