Future meetings and events
Wed 10th June 2020 at 17.30 - 20.00 Skipton Rotary Club Assembly Zoom meeting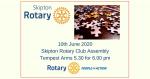 Skipton Rotary Club Assembly
Sat 13th June 2020 at 09.00 - 13.00 District Council
CANCELLED
Wed 24th June 2020 at 18.00 - 23.00 Skipton Rotary Club Handover CANCELLED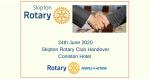 Coniston Hotel
Details to be Announced
Sat 30th January 2021 at 09.00 - 13.00 District Council ZOOM MEETING
New venue
Sun 7th February 2021 at 09.00 - Wed 10th February 2021 - 09.00 RI Assembly, Orlando
RI Assembly
Fri 26th March 2021 at 19.30 - City of Bradford Brass Band and Steeton Male Voice Choir

Skipton Town Hall. Doors open 7.00 concert commences 7.30.
Provisional date more details to follow.
Sat 17th April 2021 at 09.00 - 13.00 District Assembly
What's new in District
Fri 8th October 2021 at 14.00 - Mon 11th October 2021 - 12.00 District Conference at Scarborough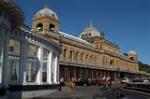 Come along and join in the fun and fellowship.
Our group is staying at the Weston Hotel.