Working together to make the world a better place
Every Tuesday (19:00 for 19:30)
At The Bent Arms Lindfield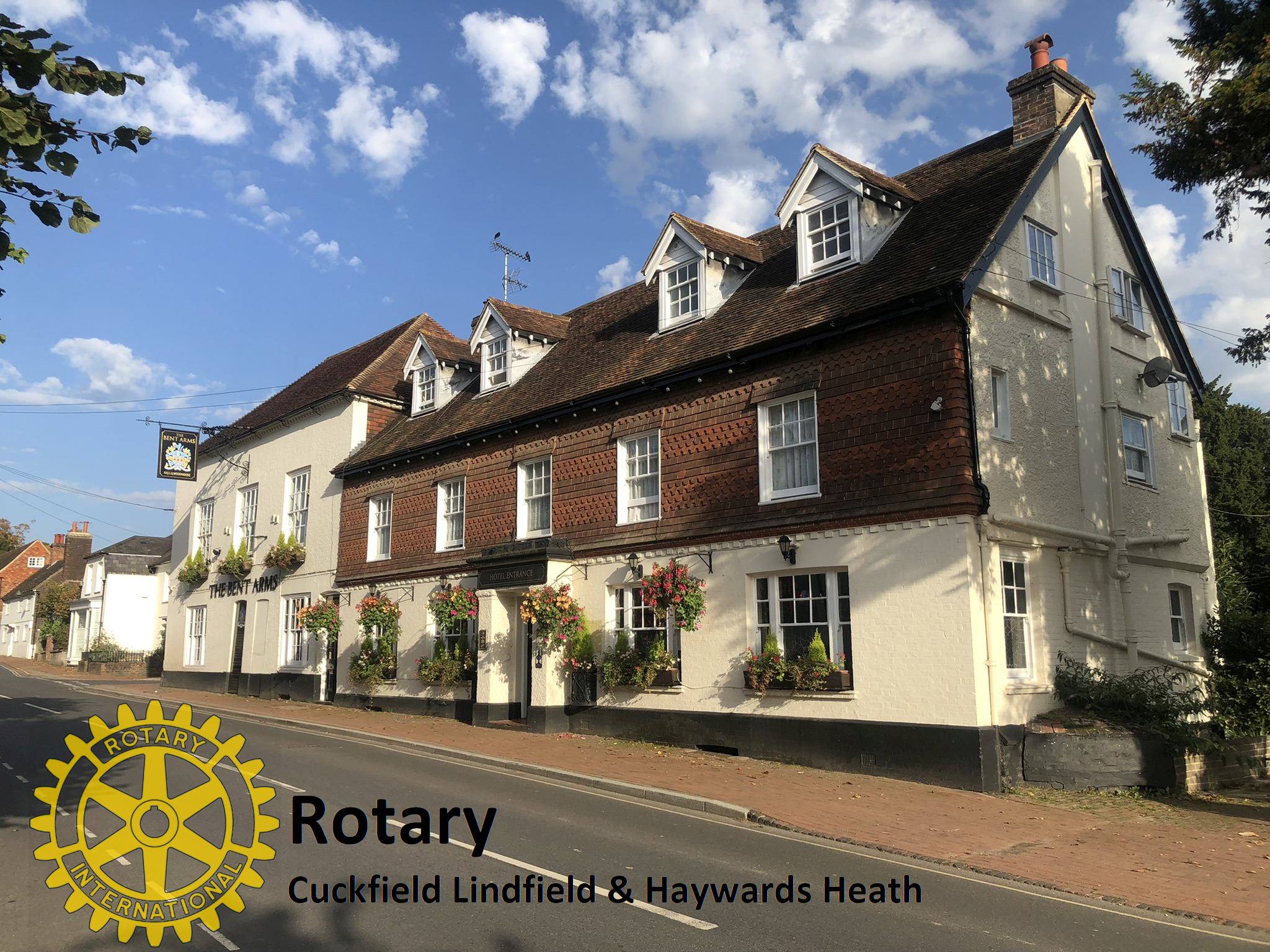 Club Officers and Committees: Club_Officers_2022-23.pdf
Darts Marathon: Darts_Marathon_2023.pdf
The Rotary Club of Cuckfield Lindfield & Haywards Heath
This club was formed by the Rotary Club of Haywards Heath, established in 1932, joining forces with the Rotary Club of Cuckfield & Lindfield, established in 1984. Currently we have about 52 members and we are a forward-looking club seeking new and younger members of both sexes to carry us forward contributing to the great work of Rotary, both locally and internationally.
Our membership is drawn from leaders in the professional, business and voluntary sectors in Mid Sussex and the aim of our Club, as of all Rotary Clubs, is to promote fellowship among our members, high ethical standards in business, and service in our local community and worldwide.
We are non-political and non-sectarian and welcome members of all religious faiths and none.
You can find out more about us and our activities from this website and if you are interested in joining us, please use the Contact Us link at the bottom of this page. We welcome visits from existing members of other Rotary Clubs, and from prospective new members.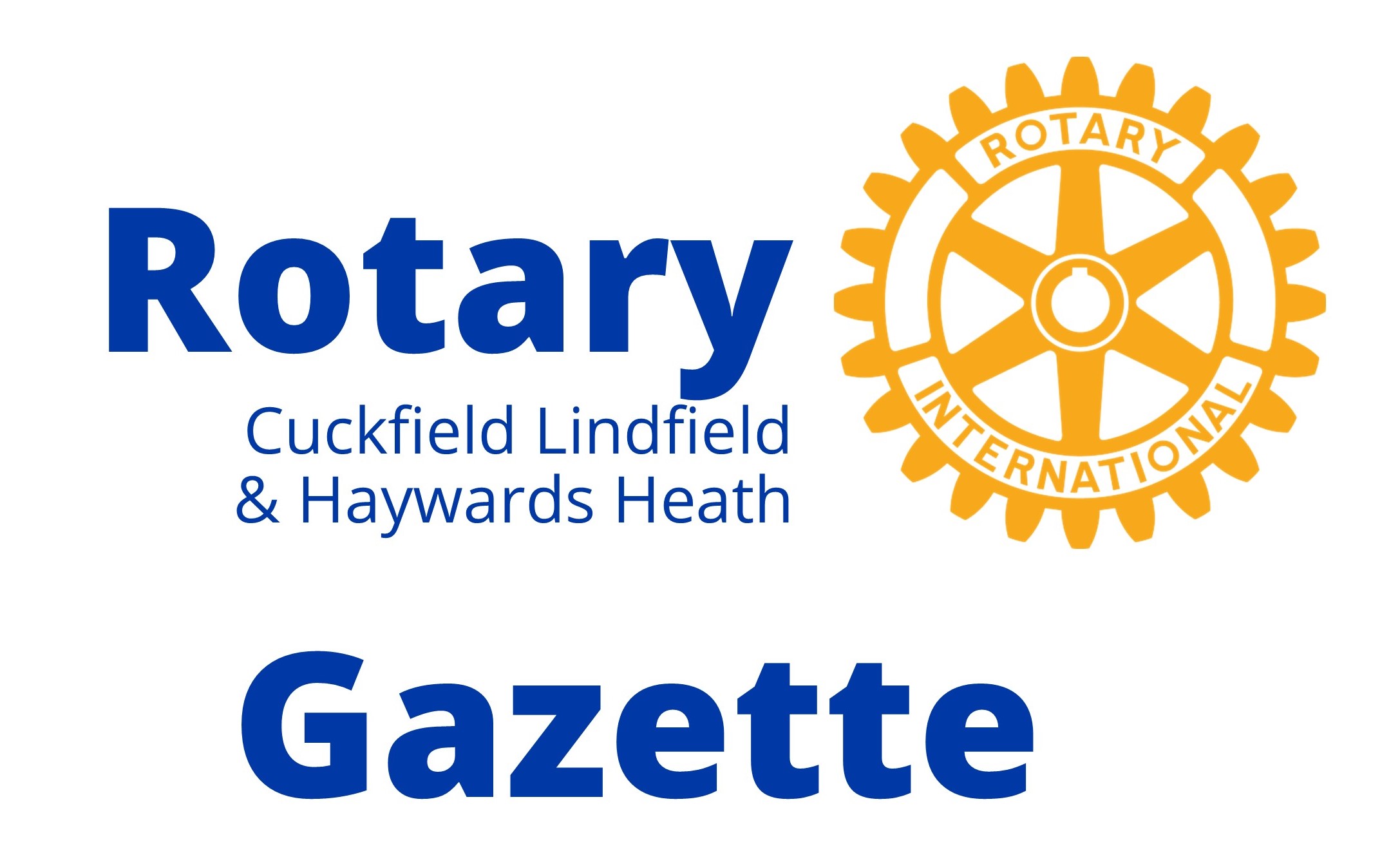 We are on social media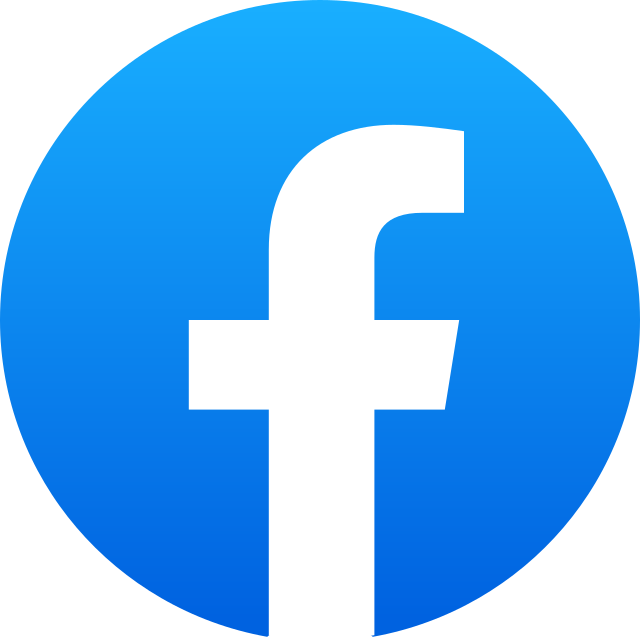 To visit us on Facebook, click on the logo above