President David Chisholm welcomes you to our site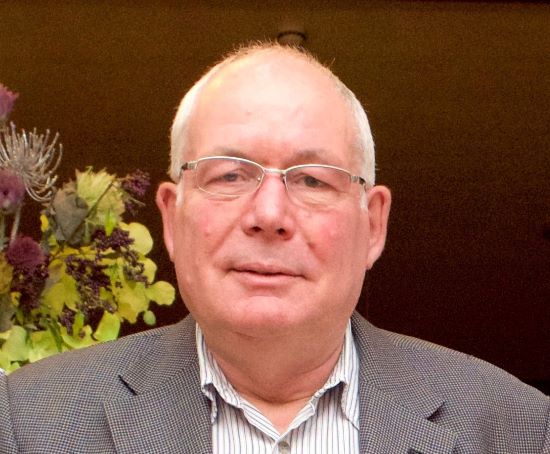 Our club was formed in 1973 and has over 40 members.
Situated in the heart of Scotland, we cover the communities of Dunblane and Bridge of Allan.
The Darn Walk runs along the AllanWater which links the two communities, as depicted by our Club Banner, right.
Robert Louis Stevenson was a frequent visitor to the area and the Darn Walk has a cave which is said to be the inspiration for Ben Gunn's cave in Treasure Island.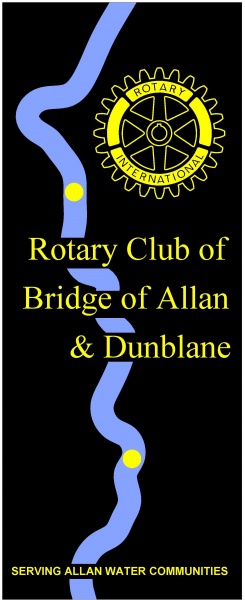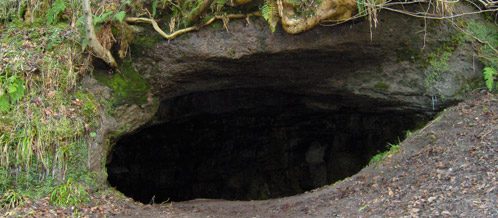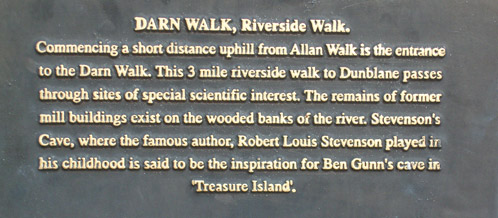 Watch the 'We're for Communities' video below:
The annual Rotary Duck Race
Members Template Login
Members Template Login