'The Waddesdon' Sponsored Ride Sunday 22nd May 2022
A Gallery of Photos from our 22nd Sponsored Ride will be available shortly
Photos will be available to view with an option to order framed photos
Thank you to our riders and supporters (and the fabulous weather)
for making yesterday another hugely successful day out
Some nice messages from our riders:
Haddenham Rotary Support for People Fleeing Ukraine
We have set up a Donations Page HERE to give such help as we all can
Monies are transferred directly to Rotary in Poland
who are providing humanitarian aid and assisting fleeing persons
Please help us make a difference for people in desperate need
Thank You
Martin Andrew Receives Rotary Champion of Change Award
Rotary Champions of Change Awards Saturday 7th May 2022
Recognising Champions of Change and Community Champions
"Ordinary people doing extra ordinary things"
Awarded to Martin Andrew, member of Haddenham and District Rotary,
for exemplary 'Service Above Self' in the local community
Martin receiving his Award
from Rotary International Britain and Ireland President, David Ellis
Martin celebrating his Award
with Rotary District Governor Karen Eveleigh
Martin with his well deserved and prestigious 'Champions of Change' Award
Only 3 'Community Champions' Citations awarded in UK in 2022

Photos: Rotarian Chris Behan
"In the midst of the COVID-19 pandemic in March 2021 it was requested that someone take the lead in establishing the pharmacy lead vaccination program for the community in which Haddenham and District Rotary was located and of course Martin stepped up to the plate
Martin recruited and trained over 100 volunteers including other Haddenham and District Rotarians. Under Martin's leadership the team of volunteers delivered up to 400 vaccinations per day
Martin successfully served his community at a crucial time and with his team of Haddenham volunteers gave over 2000 hours of their time towards vaccination efforts"
Amanda Watkin
General Secretary
Rotary International Britain and Ireland
Haddenham COVID Vaccination Volunteers Celebrate
8th April 2022, the Chair of Haddenham and Waddesdon Community Board, Councillor Ashley Waite, presented Haddenham's Volunteers Co-ordinator Rotarian Martin Andrew,
with the Pround of Bucks Award for Best Adult Contribution,
recognising Martin's significant achievement in his lead role
as organiser of the Haddenham COVID Vaccination Programme
Left to right: Councillor Ashley Waite; Franceasca Flaxton; Martin Andrew; Lynne Hobbs
(Martin, Francesca and Lynne have each done about 90 shifts and the pharmacy door)


Photos: photoninja
5th March 2022, twelve months to the day and having safely delivered 33,800 vaccinations, Haddenham volunteers celebrated their first anniversary by holding a delightful afternoon tea party with delicious and plentiful food, generously hosted by the Haddenham Scout and Guide Association
MP for Buckingham, Greg Smith presented Haddenham Volunteers Co-ordinator Rotarian Martin Andrew with a Letter of Appreciation which Martin accepted on behalf of all the volunteers and himself presented each volunteer with a personalised Certificate to mark the occasion
Martin said: "It was good to see volunteers who I had only ever seen as eyes above a mask!
I offer every volunteer my heartfelt thanks for all you have done to support the pharmacy's vaccination programme. Furthermore, I had no idea how many jabs the vaccinators had done; I thought about 6,500... boy, was I wrong! I was astonished when local Vaccinator, Joe Kearney informed me they had administered over 33,800 jabs!"
Rotary responds to Aylesbury Food Bank Appeal
Weekend 5/6 February Haddenham Rotary delivered a large assortment of food items in response to an appeal from Aylesbury
"I'm delighted at the timely response from our local community which enabled us to collect and donate items amounting to a substantial 110Kg in just over 1 week, to the great pleasure of Aylesbury Food Bank"
Jason Hewitt, Haddenham Rotary President Elect 2022-23

Photo: Jason Hewitt
Rotary's 'The Waddesdon' 2022
We are delighted the Waddesdon Estate have invited us to run our exclusive Sponsored Ride on the Waddesdon Estate with a proposed date Sunday May 22nd 2022
Further details nearer the time
Local Co-op Supports Haddenham COVID Vaccination Volunteers
Starting in March 2020, Haddenham and District Rotary's Martin Andrew has recruited and trained over 100 volunteers including other Haddenham Rotarians, and managed the volunteer rota delivering up to 400 vaccinations each day
Co-op ethos is to put help and support of local communities at the centre of everything they do and Haddenham and Walton Court Co-op Stores in collaboration, made a donation to share a little bit of festive cheer with community members who have given exemplary service as COVID Vaccination Volunteers
Co-op Presentation Saturday 18 December 2021
From left to right:
Julian Smith Haddenham Rotary President 2021-22; Martin Andrew Haddenham Rotary COVID Vaccination Centre Coordinator; Kamleshkuman Ahir Walton Court Co-op Store Manager; Naz Muhammad Haris Haddenham Co-op Store Manager; Lynne Hobbs Top COVID Volunteer; Bala Balaruban Team Leader Haddenham Co-op Store; Francesca Flaxton COVID Volunteer; Fareba Jones Co-op Member Pioneer Photo Rotarian Alan Dichler
Read the full story HERE
Come and help. Sign up to join Haddenham COVID Volunteers today
Click HERE to ask about our COVID Volunteers Scheme
Everyone welcome
Haddenham Rotary's Drive Thru Santa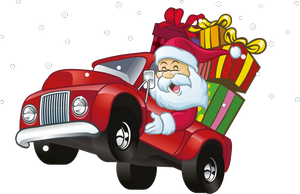 This year we raised £1750 for our charity fund, which will enable us to continue supporting deserving causes in our local community and in particular in 2021-22:
Aylesbury Homeless Action Group
Aylesbury Youth Action
Haddenham Junior School Forest project
A big THANK YOU from Haddenham and District Rotary to all who visited Santa this year
More about this brilliant event HERE
St Mary's Christmas Tree Festival
Haddenham Rotary are proud to support this splendid festival again this year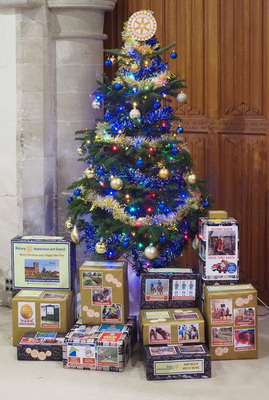 Photos: photoninja

Some more pictures HERE
Haddenham Horticultural Society Annual Show 2021
Haddenham Rotary Prize for Best Exhibit in the Children's Classes awarded to Julian Beattie
Congratulations to Julian for his poem celebrating a sporting event or activity
More HERE
National Award for HJS
Congratulations to Haddenham Junior School
HJS have been awarded the Silver LOtC Mark
More HERE
Haddenham Rotary Has Resumed Weekly Meetings
End of September we resumed our weekly meetings at Seven Stars, Dinton and are busy planning our activities programme for the Rotary year to June 30, 2022
Rotary is a vibrant international volunteer organisation for all genders
A social network with the serious purpose of making the world a better place
See our 'Happening Soon' section
In the right hand side bar if viewing on a PC or Tablet
Scroll down if viewing on a Mobile
We welcome volunteers
You don't need to be a member to come and help us
Click the image below to find out more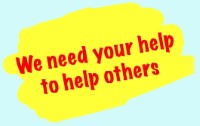 Our Facebook Page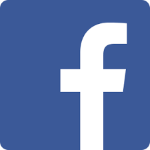 Haddenham Rotary Supports Haddenham Community Library Open Day
Haddenham Rotary are pleased to support this important resource for our community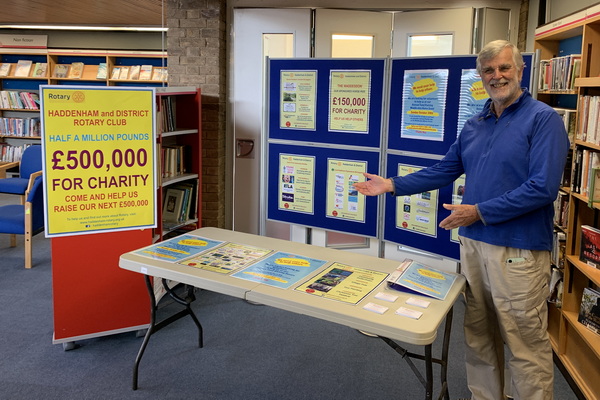 Photo Rotarian John Crowle
The Scope and Scale of Rotary Volunteering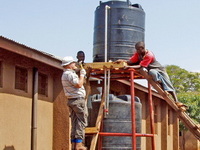 A recent study found that Rotary volunteers contribute an estimated 47 million hours each year
That's almost 27,000 full-time paid workers, equivalent to about £650 million in avoided costs, every year!
The full report is here
Rotary Magazine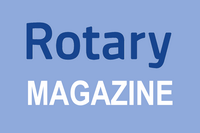 A wide range of fascinating features exclusive interviews and inspiring human interest stories from across the world of Rotary
To view and download digital editions of Rotary Magazine, click here
Rotary Saves Lives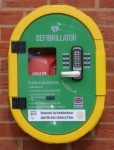 Haddenham Rotary saves lives by funding defibrillators at St Mary's Centre and the Coop store in Haddenham
Click here for more information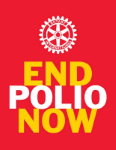 Haddenham Rotary saves lives by supporting 'End Polio Now', which has vaccinated 2.5 billion children
Just 1% of all children mostly in hard to reach areas, remain un-vaccinated
Click here for more information
Click here to see 'Why Zero Matters' in our global campaign to eradicate Polio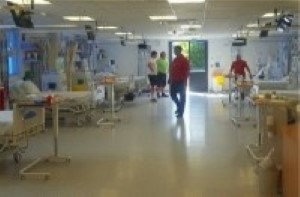 Photo: Jose Rico-Diaz

Haddenham Rotary install personal TV systems at Stoke Mandeville Hospital in both the Renal Unit and the PDU, to beneficially assist and improve patient welfare
Click HERE for more information