Thank you for your interest in Rotary in Cardigan Bay. We are a new project - based group, officially Chartered on June 9th 2022, that is committed to making a difference to our community in the Cardigan Bay area. However, unlike traditional Rotary Clubs, where the ethos has settled into a comfortable routine of meetings, archaic formalities and meals, we are embracing and adapting to the new profile of a 21st Century Rotary being encouraged by our organisation, RGBI. This means that we are putting the specific set of Rotary values that incorporate Fellowship, Integrity, Diversity, Service and Leadership at the heart of our core identity. These values are: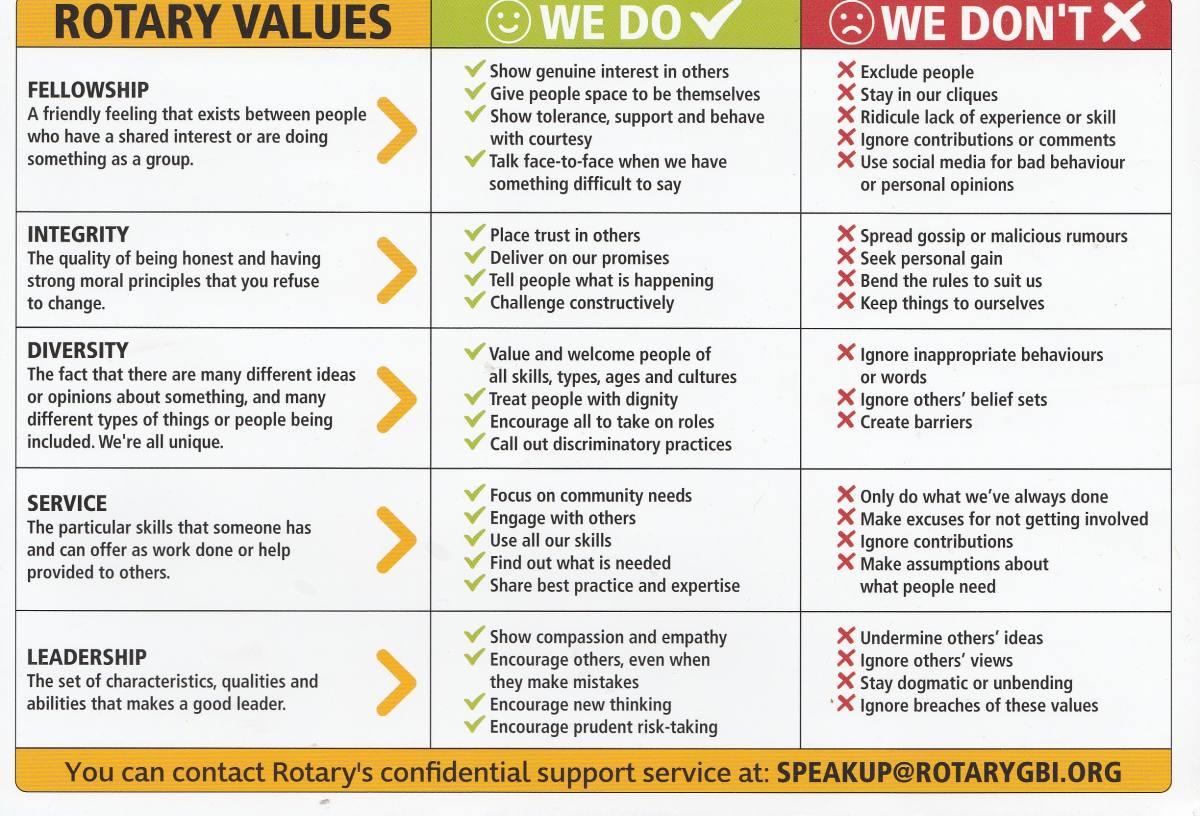 As these values underpin the ethos of Rotary in Cardigan Bay, all members must agree to adhere to them without exception. Any breach in conduct from any member will not be tolerated and will be challenged immediately by their peers.
We are dispensing with traditional club formalities, meaning there will not be any weekly group meetings. When the need arises, i.e. for project planning and group business necessities, there will be either face to face or online zoom meetings.