CLICK to SEE

: Future meetings programme

SIGN UP: For our bulletin about Rotary related local & international events (Cavalcade Compact)
Reports of Recent Happening
Scarborough Mates
In partnership with 'Men in Sheds organisation'

Presentation by Iain Hale and Sue Petit.
6th October 2021
Iain Hale founded this group in 2018, when he realised that men upon reaching retirement, needed to talk to each other, socially and have a purpose.
'Men in sheds' began in Australia before hitting our shores a few years later. A visit to the York club in 2018 gave Iain the impetus to form a club in Scarborough. It was to become his goal and the first task was to find suitable premises. After a few dead ends he was made aware of an empty building on the old Londesborough station site, the ticket office!
Following all the lengthy legalities the building was taken over by Scarborough Mates. With a grant from Scarborough Borough Council plus money raised by club members, work started on refurbishing the building which included a new kitchen, wheelchair access, toilet facilities, some basic repairs and decorating. It was finally opened earlier this year.
A donation of a milling machine and lathe have increased the scope of the workshop which also boasts woodworking tools, metal work apparatus, art and craft facilities, model railways and model making. A ceramics studio is planned for the future.
The charity aims to alleviate loneliness particularly following the pandemic. The main thing Iain stressed was creating a friendly atmosphere for people to have a chat over a cup of tea, discuss any worries they may have and to form new friendships.
The charity has close links with many other charitable organisations in Scarborough.
Unit 8, Londesborough Business Park, 66 Londesborough Road, Scarborough. YO12 5AF
Scarboroughmates@gmail.com Mobile tel. 07473155713
Our thanks to Iain and Sue for a very interesting talk.
Report by Roger
_________________________________________________
The Blueprint for Scarborough Town's future
29 September 2021


Richard Grunwell, club member and Chair of the Town Centre Team along, with former club member Janet Deacon making a welcome return as the Borough Council's Culture & Tourism Officer, made a very detailed and exciting presentation of the vision for the future of Scarborough town, based on the Scarborough Blueprint - A vision of ambition & investment for 'Our Town by the sea'.
Richard explained that the Council prepares the plans and makes the decisions. The Town Centre Team are individuals invited for their experience, expertise, and interest to suggest actions and ideas, to consult and discuss, to focus minds, to encourage and support and to give confidence to our Officers who have reacted brilliantly and positively.
The Blueprint is manifest in a detailed but broad plan, specific actions planned include, improving the town by additional "greening" along with development around the railway station to provide a better welcome for arriving visitors supported by an integrated transport system. The "evening economy" is to be improved to bring people to the town centre by developing a cultural strategy with improved entertainments, alongside providing residential accommodation above shops and to encourage professional people to move to the area.
The Blueprint envisages four areas designated for improvement with a Town Centre Charter to deal with anti-social behaviour, empty shops and detritus caused by the gull population amongst many other actions.
The four areas of focus are Town Centre, Coast & Parkland, North Bay and South Scarborough embracing twenty-five projects with a timescale extending to 2035. The individual projects are itemised on the attached web address.
CLICK: Scarborough Blueprint 2021 to download in full a pdf of the plans. https://www.scarborough.gov.uk/sites/scarborough.gov.uk/files/Scarborough-Blueprint-2021-Web.pdf
We thank Richard and Janet for their time and for sharing with us these future plans.
---------------------------------------------------------------------------------------------------------------------------------------------------
SASH - Safe and Sound Homes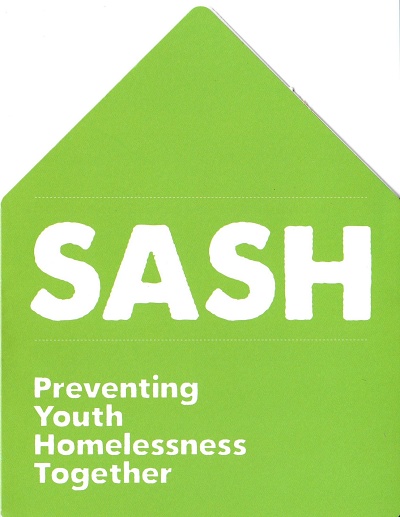 A presentation by Anne Unsworth and Aimee Harding to the Rotary Club of Scarborough Cavaliers on Wednesday September 22nd 2021.
SASH is an organisation based in York and working in North and East Yorkshire including Hull and York. It works with young people in the 16 – 25 age group, who for whatever reason find themselves homeless and as a consequence have nowhere to sleep.
A number of statutory organisations –commonly the Police - will contact SASH when such a young person presents themselves. SASH has a number of Host Families who undertake to look after the young person, providing them with a separate bedroom and a shower and an evening meal and breakfast. The young person can stay for a single night or a few nights (average stay is 6 nights) until something more permanent can be organised.
Anne is based in Scarborough and it is her job to ensure that this emergency accommodation is arranged.
Anne and Aimee gave us some ideas as to why some young people find themselves in this position. Quite often it is because of a relationship breakdown, and sometimes parents just evict their child. Frequently young people in this position have a complete loss of self-esteem, they are in trouble at school and the problems spiral.
SASH also has other facets such as a Supported Lodgings scheme when the young person can lodge for up to 2 years, but doesn't have the immediate support of a family.
There is also a scheme entitled 'SASH active'. This works in the same sort of way as 'Outward Bound' although the emphasis here is to enable youngsters to succeed/enjoy in a number of activities and build their self-esteem and boost their wellbeing.
All of the activities so far mentioned cost money (of the order of £530,000 per year), and Aimee 's job is fund-raising.
The pandemic has made all the above much more difficult with Hosts being more cautious and the disruption of education and employment, which has resulted in even more insecurity.
To get a fuller picture of SASH and its activities Google "Safe and Sound Homes", and there is information on a number of aspects of their work, as well as information about how to become a Host or donate to support SASH's work.
Christopher Case (member)
..................................................................................................


NEWBY & SCALBY COMMUNITY LIBRARY
Trustee Judith Woodroffe gave an inspirational update of the successful progress made by this valuable facility. A presentation had been made nearly two years previously BC (Before Covid), so this was a welcome opportunity for members and guests to experience a return to 'normality' with this start to its speaker programme.
Judith emphasised that membership gives access to all libraries throughout North Yorkshire and use of their facilities including book loans and the IT network. This branch has twinned its toilet with one in Afghanistan and as probably expected provides superior facilities to the mud hut depicted. A fee of £60 was paid which will enable improvements to be made to the one in the war- torn country, possibly by replacing the loose flap covering the entrance with a door! As many of us know through our international work the provision of a toilet in remote areas is a safety feature for females in that they do not have to carry out their natural functions in open areas such as bush land. A surprising piece of information for many of us provided by Judy is that the wearing of a brassiere is another personal safety factor in that it demonstrates the woman has some status in her society.
The service is maintained by a team of trustees and volunteers who have been extensively trained in the requirements of running a public facility. The local authority does provide seven hours per week of professional guidance. There is good usage by schools and a most valuable service during the Lockdowns of issuing books to care home residents.
Refurbishments to maintain the building and provide a well kept and used garden have been funded by book sales and grants.
Commencing in September it is planned to restart usage by various groups such as the Cartoon Art Class and several others. The opportunity to raise funds and publicity was taken during last weeks Cavaliers Community Fair in the town centre.
GOOD QUALITY BOOK DONATIONS WELCOMED
Jim Martin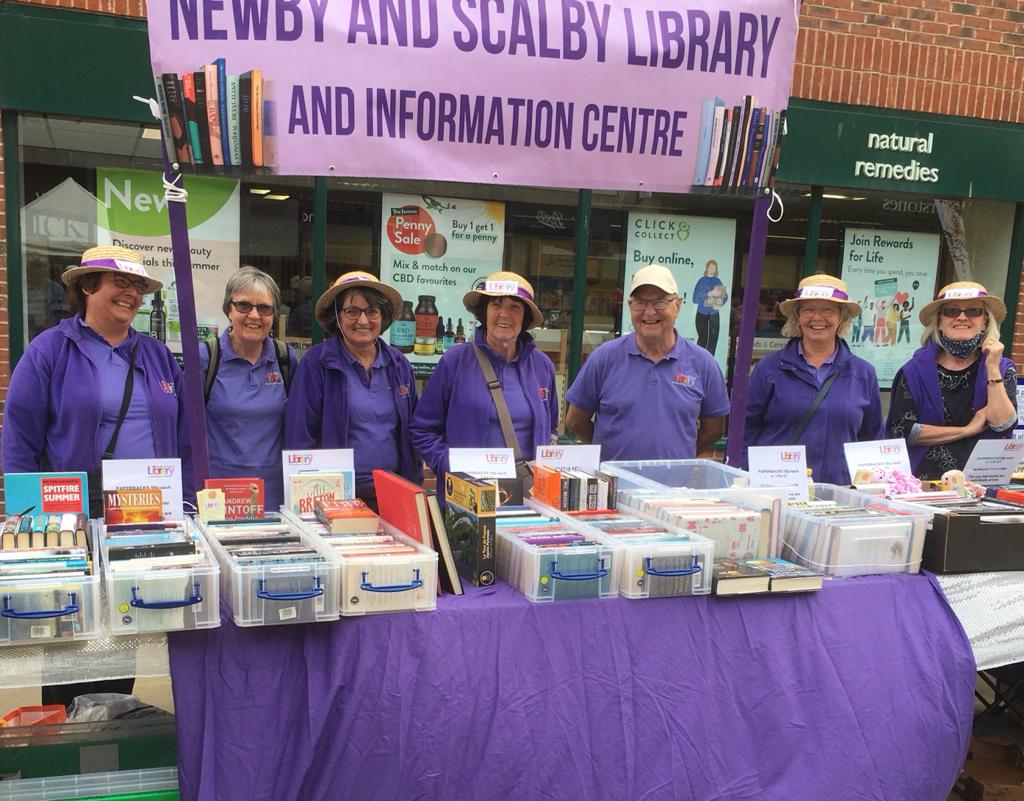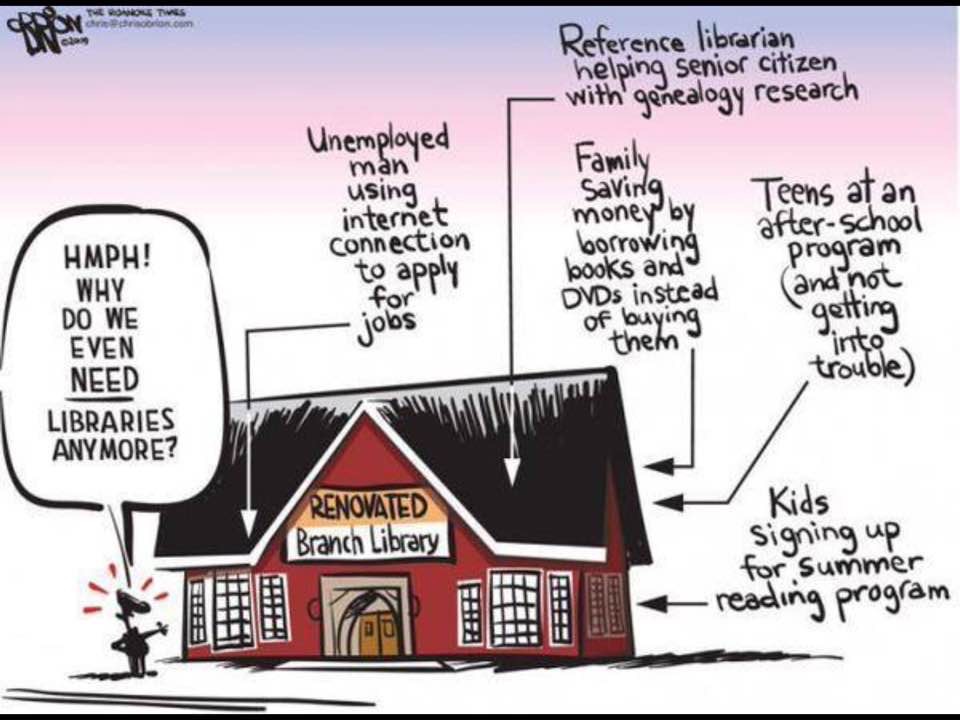 Rotary Cavaliers Annual Street Fair 15 Aug 2021
Another success for Rotary Cavaliers and charities, over 50 tables hired to 40 charities the weather was very kind to us and the atmosphere was brilliant. Cavaliers spent the previous day collecting tables from various locations and set them up from 7:30 am on the day, clearing the town centre at 4pm. Everyone enjoyed the day and the mayor spent time chatting to stall holders before declaring the top table winners, but as was said everyone was a winner on this delightful day. Some comments below from the prize winners.
'We had a very enjoyable day and raised an amazing £xxx which will be a great help towards out vet bills etc. All the stall holders seemed to be doing well and we hope they made lots of money too.We will see you next year all being well.'
'Thanks for the photo. Enjoyed the day. Took £xxx. plus which is very good. Thanks for the prize.'
'Many thanks for this Roger. We had a lovely day – the weather was on our side and there was a lot of
people around spend
ing money! '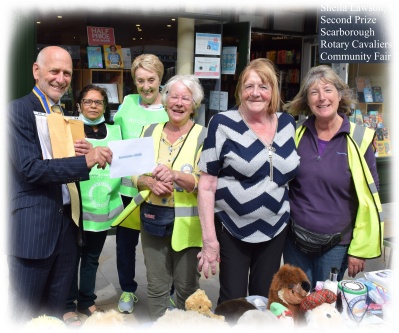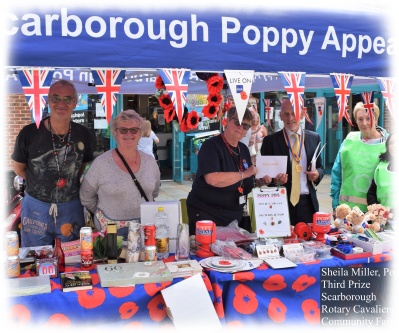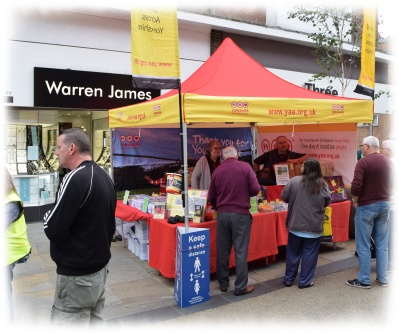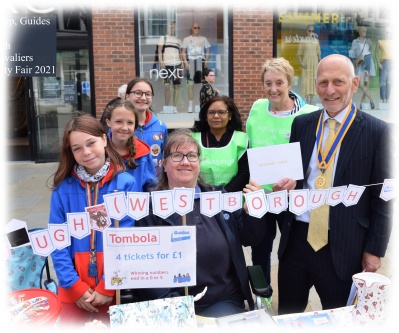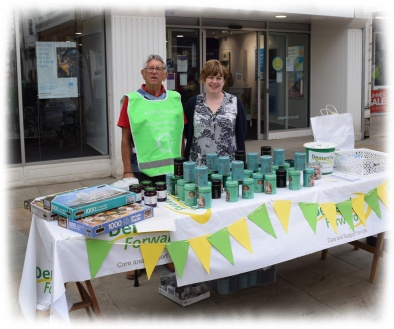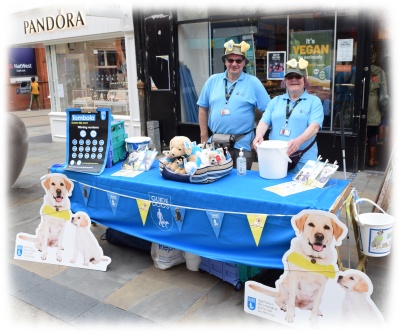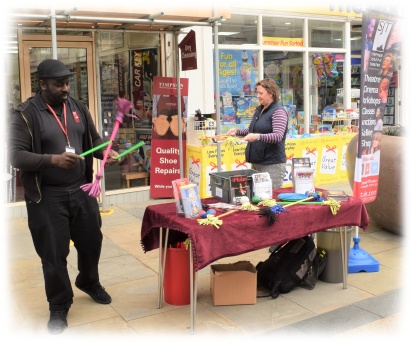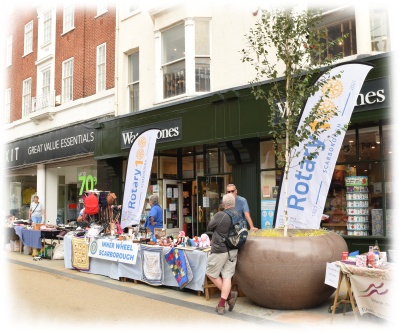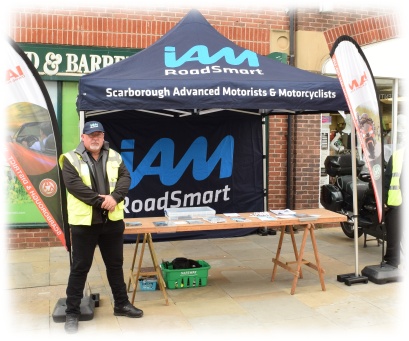 ==============================================================================
Seven areas of Rotary focus and support
On the second Wednesday in the month the Club is out and about visiting organisations in the area. On other Wednesdays we meet at the Downe Arms in an informal and welcoming atmosphere with good fun, fellowship and an evening meal.
Please follow our twitterings: (wip!)
Please look at our Facebook page and click the "LIKE" link :- Rotary Club of Scarborough Cavaliers
For a PDF introduction to our club, click: Scarborough Cavaliers - What do they do?