Featured pages
Welcome! The Featured Pages icons link to the Cavaliers areas of action. BELOW 'About us': Links to Future Meetings & Recent Happenings
---
About us
CLICK to SEE: Future meetings programme
RECENT HAPPENINGS: Reports of recent events (when available) follow:-
Motor Neurone Disease presented by Jenn Dodd
23 September 2020
The presentation was via Zoom. To see the PDF of the excellent Power Point CLICK HERE
Jenn Dodd, the Regional Fundraiser for the Motor Neurone Disease Association, gave an excellent presentation on the work of the Association, beginning with particular reference to the current Covid 19 situation The lockdown and subsequent restrictions have presented challenges both in the ongoing support of approximately 5000 MND patients and in fund raising. Over £2million has been lost in fund raising so far this year compared with previous years, despite a host of creative ideas such as Run 21 (by 21st June) and mission 5000 (1 mile for every person with MND), both of which Jenn has herself engaged in
Jenn's explanation of the nature of MND and the various types was technical but clear even to those without her scientific background. She has the advantage of having spent some time working at Sheffield Institute of Translational Neuroscience, an important centre for research. The British MNDA works closely with research centres both here and internationally. In 2018 they hosted an International Symposium with 1300 attendees. Also important is their collaboration with other organisations such as Marie Curie and palliative care.
Certainly some progress is being made in finding treatment for MND. There has been a substantial increase in research papers worldwide. Gene therapy has proved a fruitful area of research, in particular in the treatment of children with a particular type of MND. Those interested can join the MNDA as a Cure Finder which, for a small fee, gives news of the latest developments.
Our thanks to Jenn for her very professional presentation - allbeit in isolation!
MND Association have a wealth of information for sufferers, carers & researchers - HERE
---
Sawdon Classic Invitational Golf Tournament

29

th

July 2020
This prestigious tournament, delayed for a month due to the coronovirus pandemic returned to the 'Royal' Snainton Golf Club for the 7th time in succession. In accordance with Government guidelines and Golf England pandemic rules the players were formed into a 'bubble' and the usual crowds of spectators were barred from attending.
In glorious summer evening conditions the Scratch medal round took place with a restricted field of 14 players divided into four teams. The absence of the usual enthusiastic galleries made the Course eerily quiet but did not affect the standard of play with some excellent scores carded.
The prize giving dinner was held at the Coachman Inn where, whilst very properly observing strict social distancing, Jim Martin and his guest sat adjacent to our 'bubble'. We enjoyed an excellent Turkish Goulash, followed by a choice of 'school puddings'.
The presentation ceremony was sadly marred when it was reported that during the past year the Trophy, first presented some 40 years ago, met an untimely end when it fell from a cupboard at the home of one of last years winners. The good news is that a replica will be constructed by Potter Peter Hough, the artist who made the original model.
The results of the competition are as follows:
First Place: John Bradley, Nigel Croft, Mike Kent(Putting), Mark Shields.
Second place: George Roberts, Richard Grunwell, Tony Stevens, Guest.
Third Place : Paul Ware, Tony Graham, Roy Butterworth.
This, the first face to face gathering of a group the Cavaliers in four months proved to be a great success and many thanks go President Elect Richard Creasey for all his hard work in organising the event.
Mr. John G Bradley F.R.C.S.
Consultant Orthopaedic Surgeon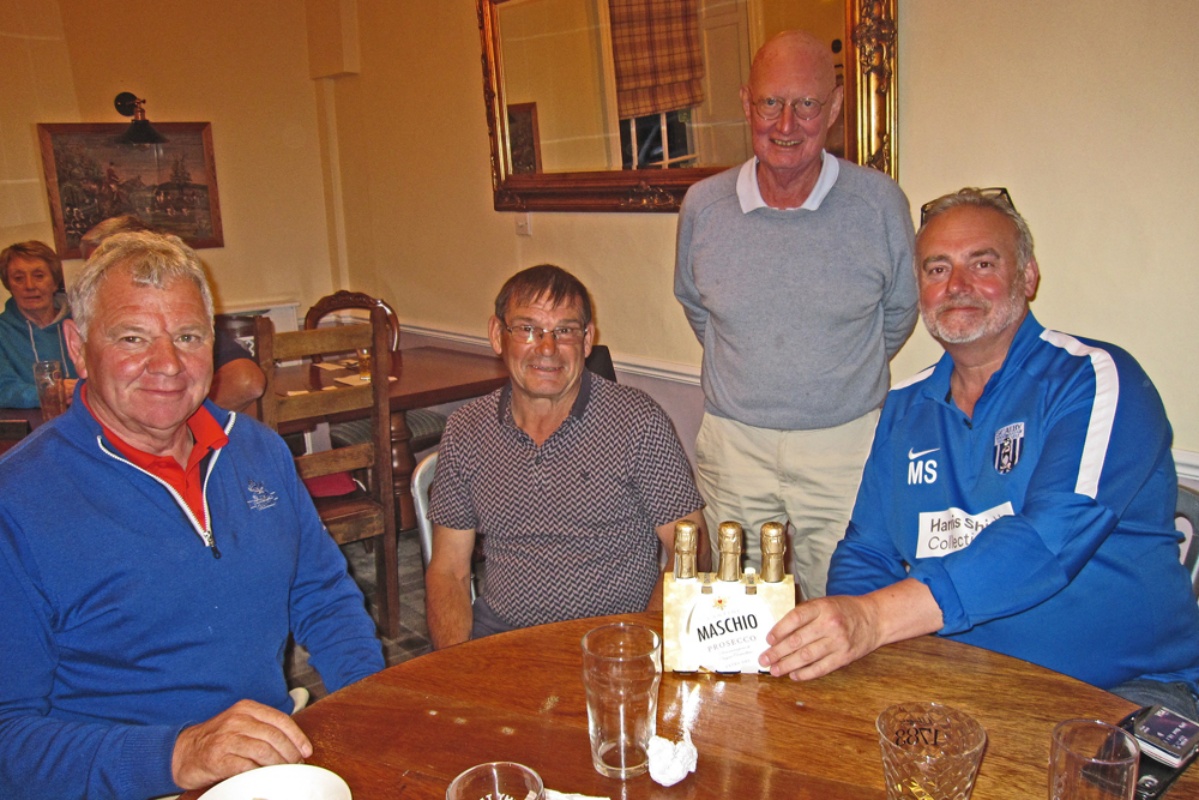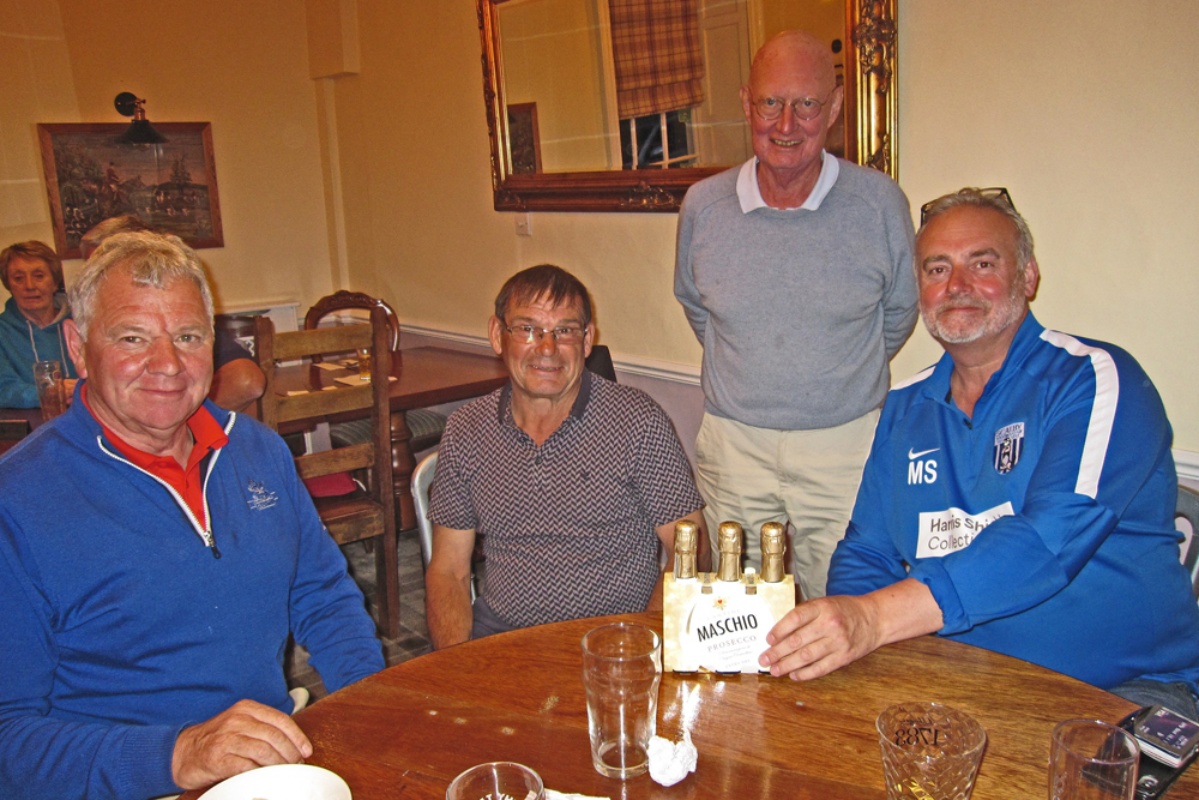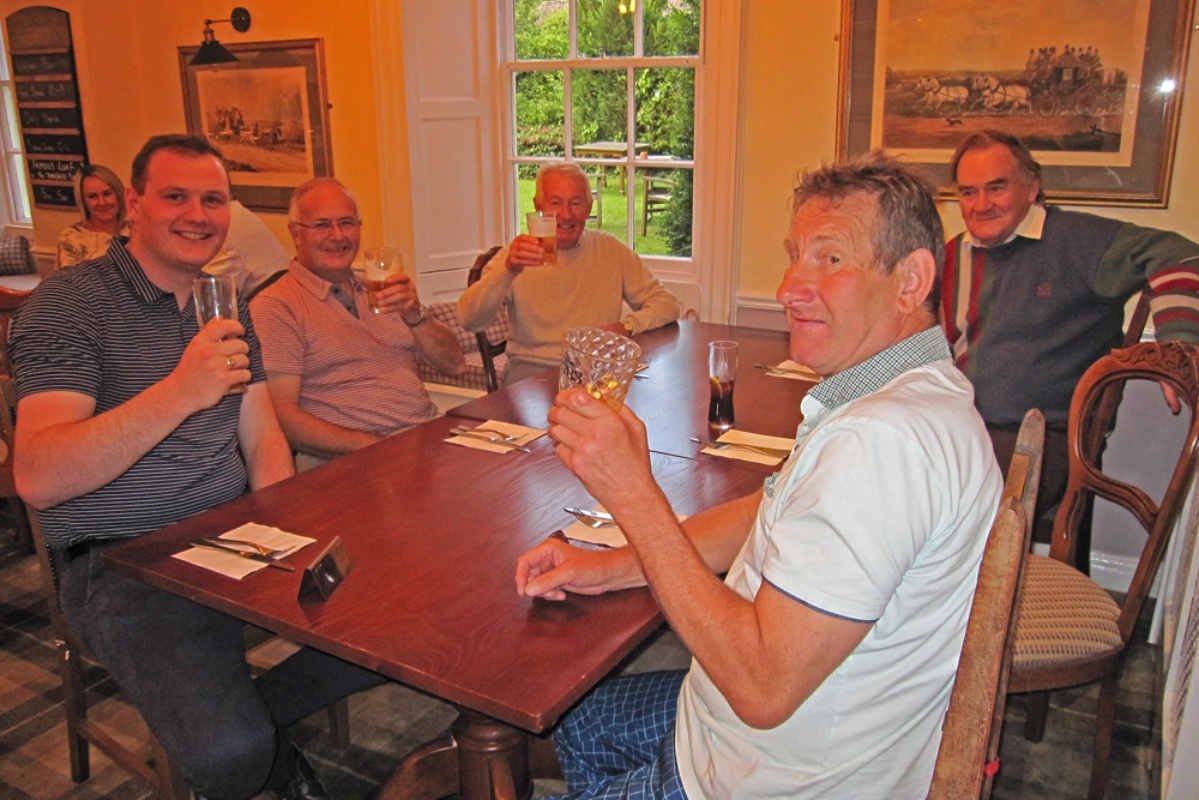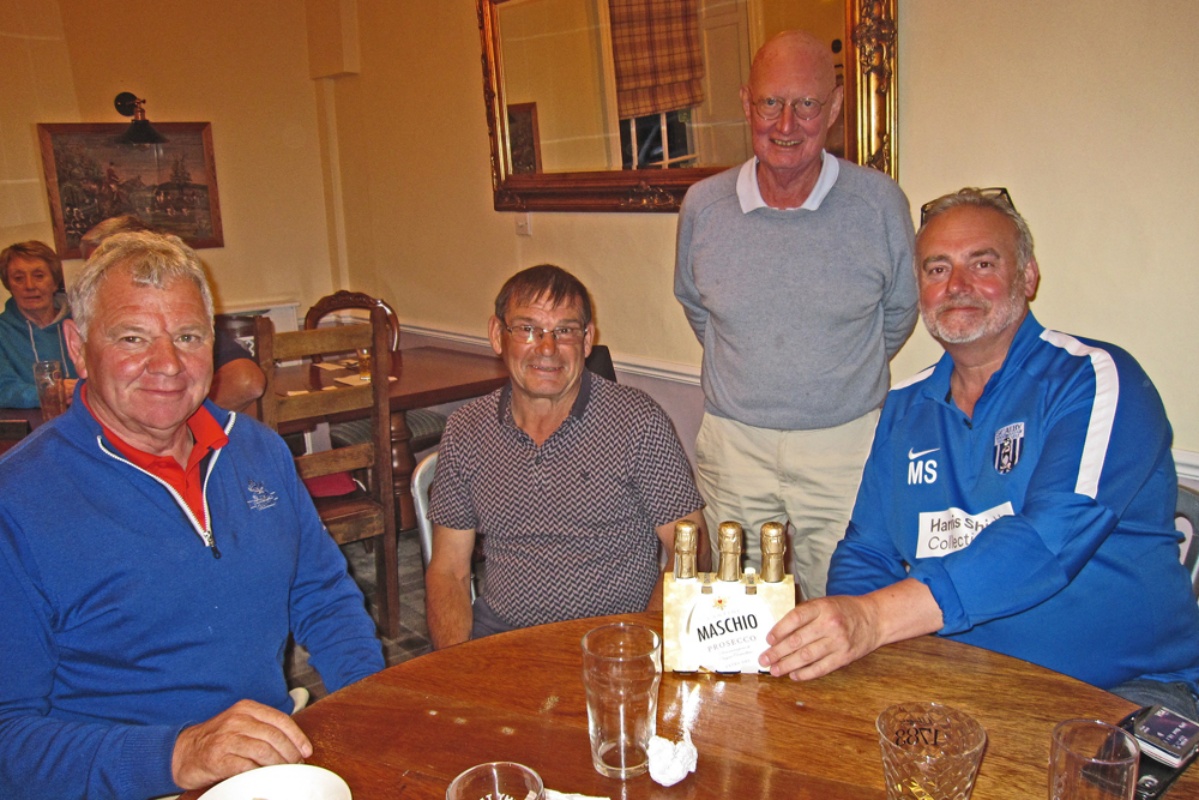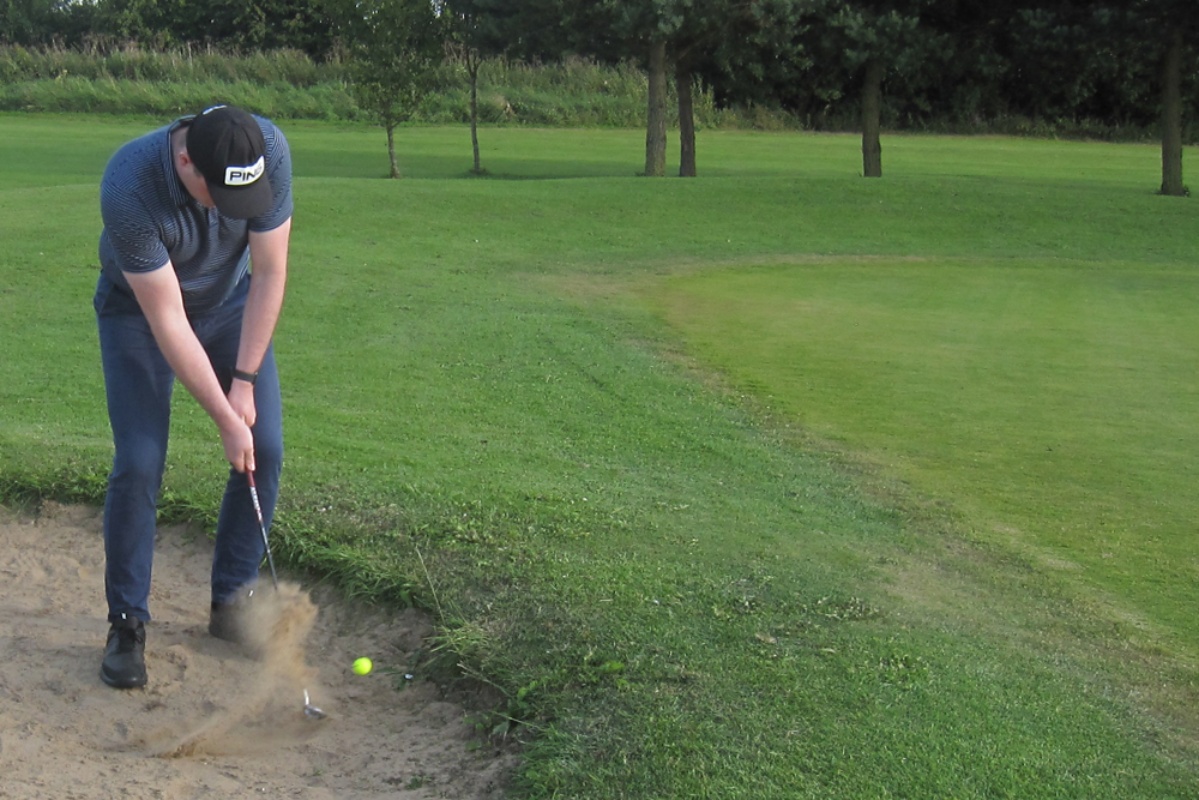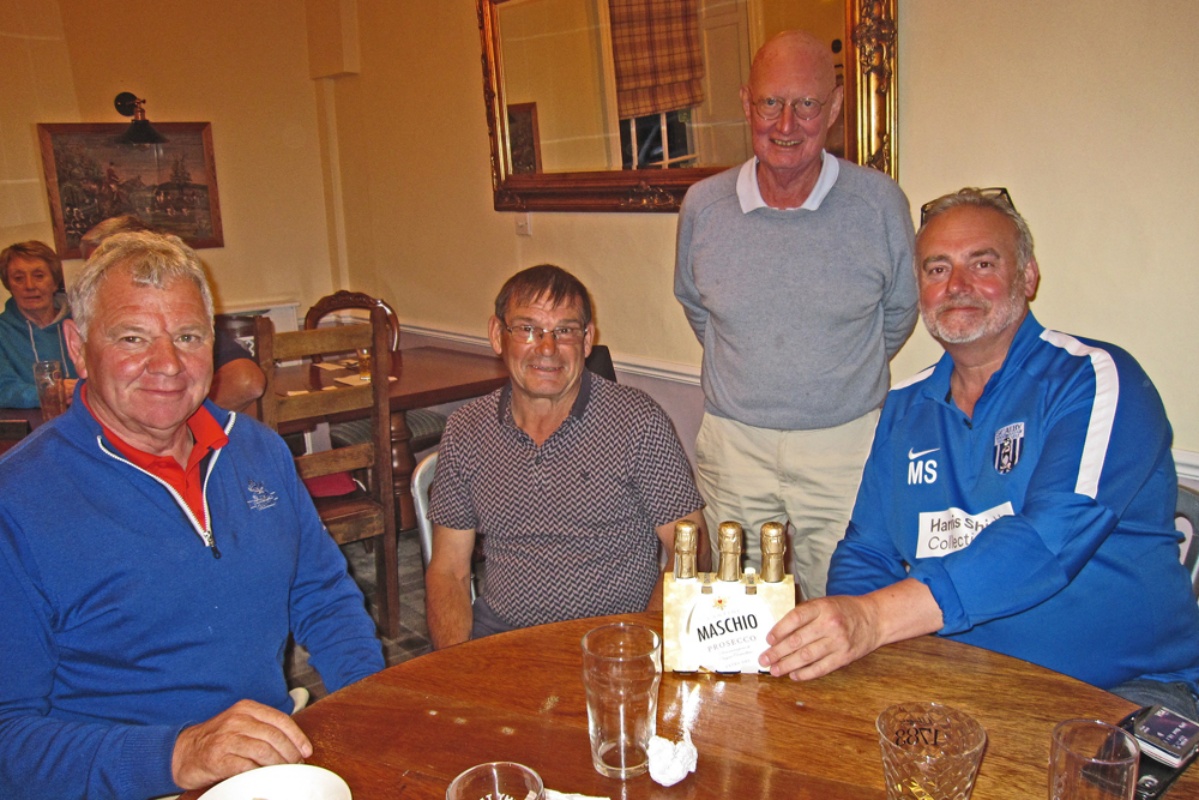 ---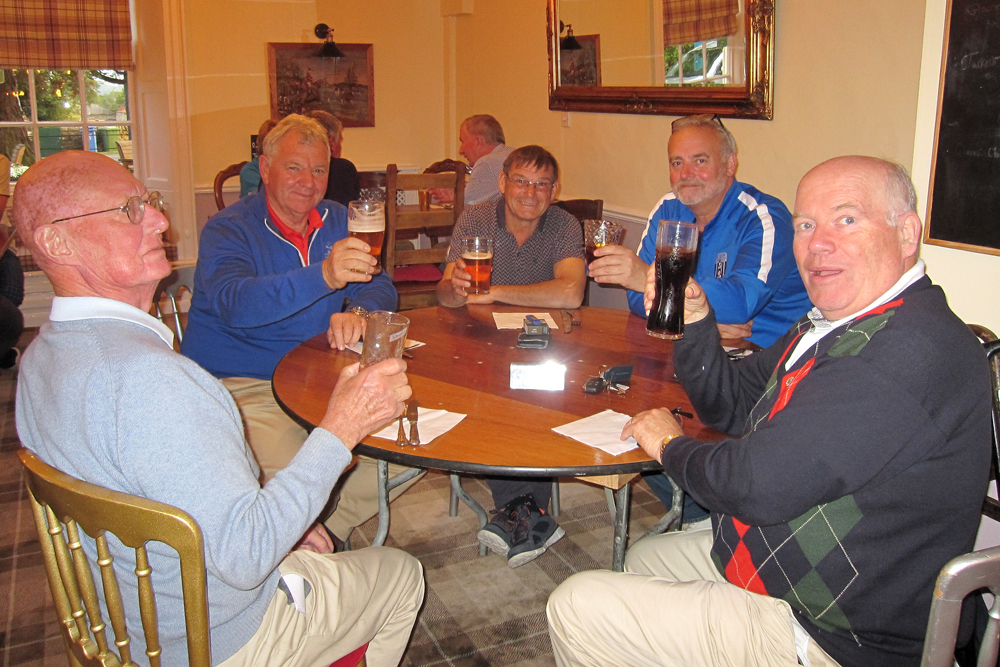 ShelterBox – how the charity started and our response
to COVID-19
In 2000, the idea for ShelterBox was hit upon by the Rotary Club of Helston-Lizard in Cornwall, when Rotary encouraged members to come up with projects to mark the Millennium.
The Helston-Lizard club was an established group of around 40 people, who had been involved in a variety of charitable activities, both at home and abroad. The idea was sparked by watching the news and wanting to do more after seeing that people seemed to be left with nothing after disaster. The club loved the idea of helping in a practical way to make a tangible difference.
ShelterBox was launched by the club that same year. The initial hope was to help 8 to 10 families a year, with each box containing a family sized tent, sleeping bags, water purifying tablets, trenching tool and pots and pans.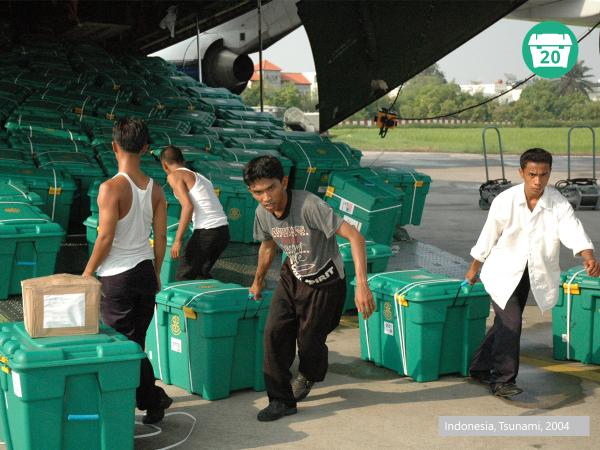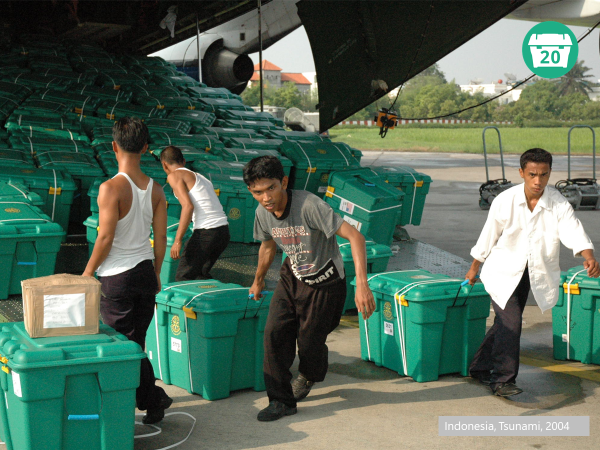 In the first year, this group of passionate volunteers took the idea and developed it into something more. They investigated the emergency items people need and worked to understand transport and logistics. They spoke to manufacturers and found a sturdy box. They visited the Rotary International Conference to drum up support and float the idea more widely.
In the first year, Rotary Clubs alone donated £88,000. The faith shown by the Rotary community led to the first ever response supporting families affected by the 2001 earthquake in Gujarat, India. ShelterBox became a registered charity in 2003, with the trustees and board members all belonging to the Rotary Club of Helston-Lizard.
James Kingston, Past President of Helston Lizard Rotary Club said: "Fairly early on the club realised that this project was going somewhere and was quickly growing. Our motivation was always to provide emergency shelter and essential items to help people to preserve dignity after disaster. We were keen to learn and develop every time we helped people in a new disaster. We always wanted to try new suggestions. As a result, the kit and the way we worked changed over time."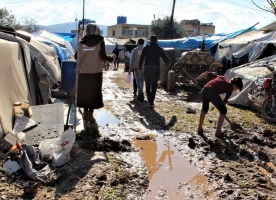 In 2012, with Rotary members around the world rallying behind a shared vision, the partnership between ShelterBox and Rotary was formally recognised when ShelterBox became Rotary's official project partner in disaster relief.
ShelterBox has grown to become a respected humanitarian organisation providing emergency shelter, essential items, and support to over 1.5 million people. And with fundraising teams in 15 countries – all founded by Rotary members. Rotary remains at the heart of ShelterBox, clubs and members around the world support by raising vital funds and awareness at home and local Rotary contacts also provide essential assistance in countries affected by disasters. ShelterBox was built on a firm understanding of the value of collaboration. Today ShelterBox continues to go further and reach more people by working with a range of influential partners including the International Federation of Red Cross and the International Organisation for Migration.
Today in 2020, the need for emergency shelter is more urgent than ever, with 88 million people living without shelter after disaster. We must do more. And thanks to the support of people like you, we are as determined as our founding Helston-Lizard Rotary members to do just that.
So, up to date, in the last 20 years, ShelterBox has helped over one and a half million people but where are they working now and what is the impact of the Covid-19 virus; this was the subject of a talk given to Scarborough Cavaliers Rotary Club on 5th August by Iain Wilson a volunteer speaker for the charity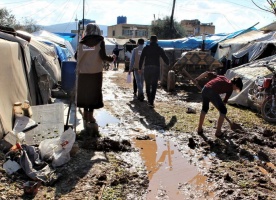 "The coronavirus pandemic has made our work more urgent than ever" stated Iain "This virus is a threat to people around the world, but refugees are especially at risk; millions of displaced families are living in overcrowded settlements where sanitation is poor, social distancing impossible, and access to basic services is severely limited. They are generally living in crowded conditions and collective centres and often lack clean water for handwashing. To put the crowdedness of these camps into perspective, Wuhan China, which had a severe outbreak, has a population density of 6,000 people per square kilometre. In contrast, the Rohingya refugee camps in Bangladesh have a population density of 40,000 per square kilometre.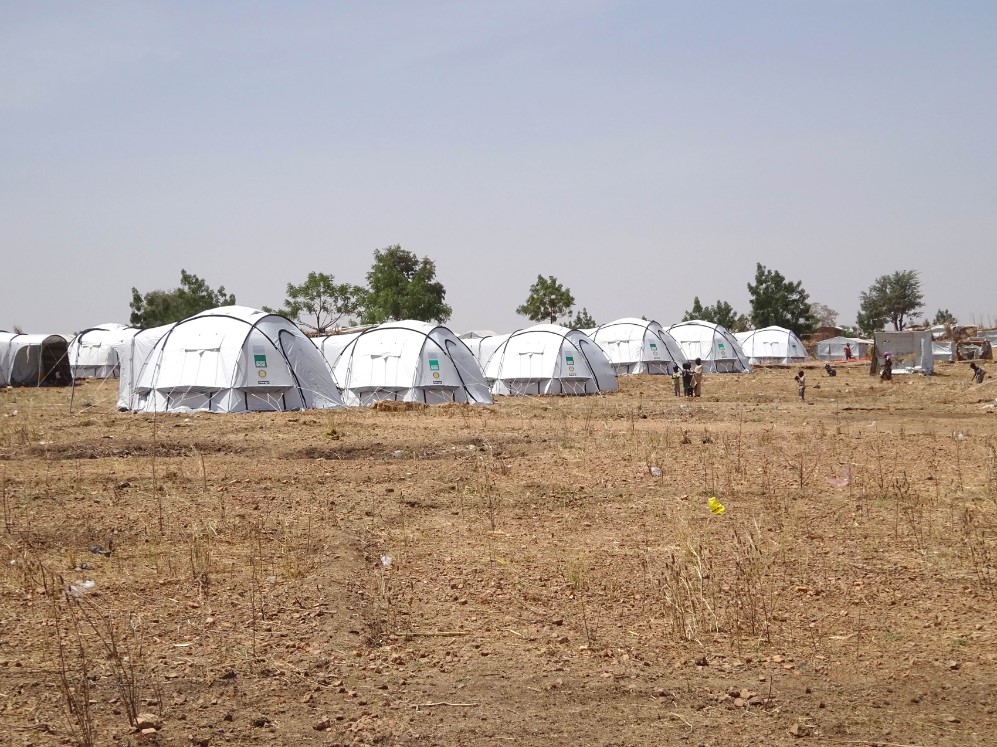 Shelter is a critical part of efforts towards prevention, mitigation, and recovery. Adequate shelter reduces the spread of coronavirus, flattening the pandemic curve and allowing international healthcare providers time to prepare and care for those that will be infected by the virus. As we have experienced in our own communities here, early, coordinated social distancing is essential to slowing the spread of this disease. We can all currently appreciate the importance of home. As emergency shelter experts, ShelterBox has an important part to play in the global response to coronavirus.
ShelterBox works with vulnerable families and individuals in countries that have gaps in meeting the shelter, water and sanitation, and healthcare needs in this pandemic, such as Cameroon, Nigeria, Ethiopia, Somaliland, and the Philippines. The current anticipated scale of coronavirus in each of these countries would overwhelm their healthcare system, resulting in higher rates of morbidity.
So how is ShelterBox helping?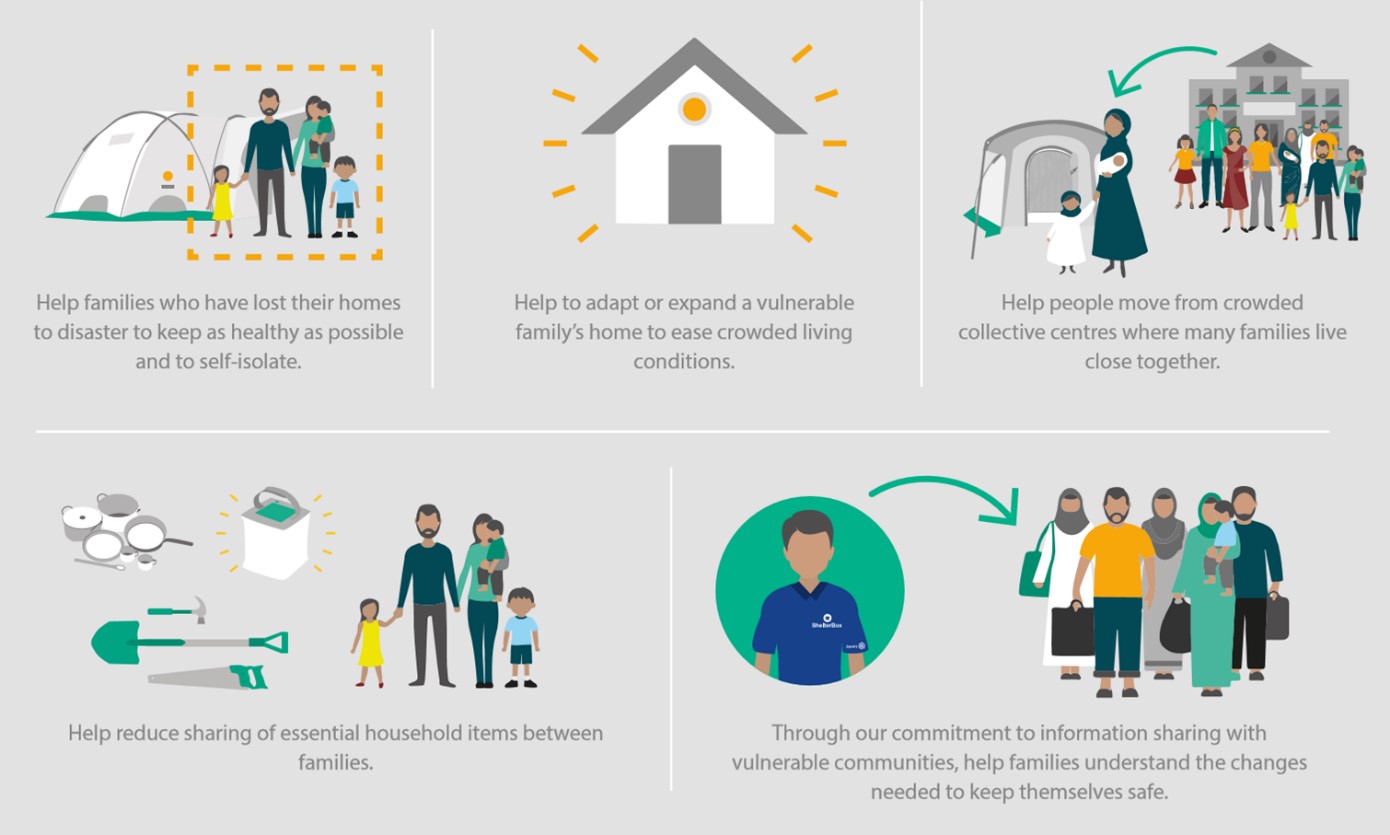 • Our tents and shelter kits can help people to keep distance from each other.
• We will improve poor shelters to make them livable
• ShelterBox will use our knowledge of emergency shelter to support efforts to decongest camps, collective facilities and other over-crowded areas, moving families to a more private space where they can limit exposure to the virus.
• Items like cooking equipment, sleeping mats and water filters help families stay healthy and reduce the spread of infection during an outbreak. By providing blankets and sleeping mats we are helping to keep people warm and dry. Water filters and cooking sets allow families to have warm meals and clean water. This is especially important in crowded settlements - items like cooking equipment for example can let families prepare their food individually without having to go to a crowded food distribution site or share meals with other families.
• Promoting better health through sharing vital information as part of our distributions to families
We are also customising our aid packages in support of good hygiene. Some of these measures include adding soap and hand washing basins!
So, how can you help?
Compassion and dedication to humanitarian values are more important than ever. Together we can continue to make sure families around the world receive the emergency shelter they need.
Fundraise: lots of ideas, resources and activities now available on our website and all possible from the comfort of your own home
Connect: Share what we are doing with your family, friends and wider community and get more people involved
Share: Your voice is a powerful tool - share our social content on your chosen social channel
Photo: Syria, Conflict, 2020
For further information, please visit our web-site at http://shelterbox.org, you can also follow us on Twitter #shelterbox or Facebook - @shelterbox
Iain Wilson is a passionate ShelterBox volunteer, who holds the role of Rotary District Coordinator for the Heart of England as well as a volunteer co-ordinator for the West Midlands. He has formally been part of the ShelterBox family for around 3 years.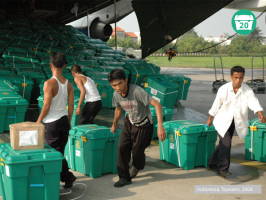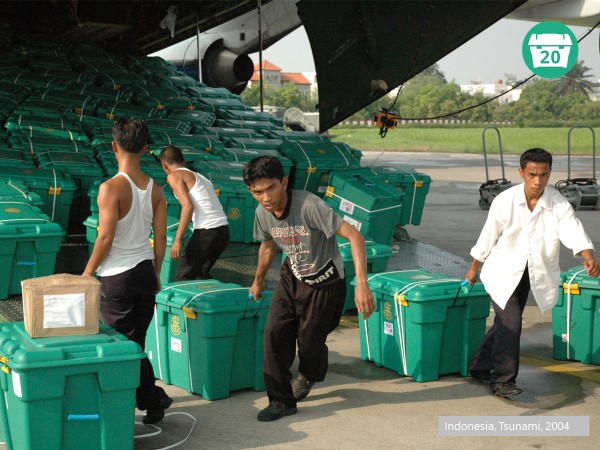 ***** ****** ***** ****** ***** *****
Our club meets weekly at the Downe Arms in an informal and welcoming atmosphere with good fun, fellowship and food
---
Please follow our twitterings: (wip!)
Please look at our Facebook page and click the "LIKE" link :- Rotary Club of Scarborough Cavaliers
For a PDF introduction to our club, click: Scarborough Cavaliers - What do they do?
Happening soon...
Meetings and events happening soon
Wed, Nov 11th 2020 7:00 pm
General knowledge & musical quiz - guest teams welcome. Zoom
---
Zoom. Test your wits! Quiz organised by Paul de V and Doug J (general meeting organisers for November are Richard Creasey & David Mortimer. Vote of Thanks & media report: George McIntyre
Wed, Nov 25th 2020 7:00 pm
Zoom meeting - DETAILS TBC
---
Meeting organisers for November are Richard Creasey & David Mortimer
---
---
---
Rotary News
Be part of a global network of volunteers, trying to make the world a better place. Please also see the 'links & news' page for information from the local district and live feeds from Rotary International and Rotary International in GB&I.
Rotary supporting rehabilitation for stroke survivors
---
Putting the wheels in motion to end polio
---
---
Meetings & Venue
Where and when:
We meet on Wednesdays at 1900 for 1930
(
Visitors are welcome; please contact John Dudley on 01723 366 375 if you'd like to attend - or to come and speak to us.
)
The Downe Arms Country Inn
Main Road, Wykeham
Scarborough
The Downe Arms Country Inn Main Road, Wykeham, Scarborough YO139QB
YO13 9QB
01723 862471