COVID-19 UPDATE - We have had to cancel our weekly meetings at the Boar's Head, Long Preston but have continued to meet up weekly by Zoom. This has enabled us to have friends join us from other countries and locally and if anyone would like to join a meeting please get in touch with us via the contact page to get the Zoom details -7pm to 8pm every Thursday.
We're a friendly bunch of around 20 people who volunteer in the Settle community, working on projects and raising money, as well as enjoying informal social activities throughout the year. If that sounds like something you'd enjoy, we'd like to meet you.
We're also part of a much bigger organisation, with a warm welcome in every city and the capacity to make change on a global scale - such as eliminating Polio.
If you think you might be interested, please browse our website to get a better feel for what we are about, view the video at the bottom of this page and maybe use some of these links.
For more general information about Rotary membership, click "Join Rotary".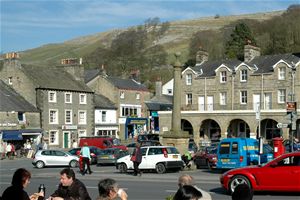 SETTLE ROTARY CLUB is based in and around the picturesque market town of Settle, in the Craven area of the Yorkshire Dales, an area noted for its glorious scenery. More about Settle.

World Polio Day 24th October 2020

We lit up Settle Town Hall in Purple on Friday and Saturday 23rd/24th October, to represent the purple ink that is used to mark the little fingers of children all over the world when they are vaccinated against Polio. We are also celebrating the fact that Africa has just been declared polio free for the first time in history. Since 1985 Rotary has raised over $2.1 billion towards their goal of eliminating polio totally and there are now only 2 countries left with any endemic polio.

Father Christmas - 2020 - UPDATE

We were hoping to run a Covid-19 safe Grotto and Santa Collection round all the villages to give as many children as possible the chance to see Santa. However, after considering the latest tier 2 regulations, and mindful of the continued health and safety of our "customers" as well as the elves and Santa, we have reluctantly had to make the decision to cancel the visit this year. Santa will remain in isolation at the North Pole until Christmas Eve, when he will be making his usual deliveries around the world.

As our elves now won't be able to see you as usual during Santa's tour of our area, please do make use of the link below, or use the QR code on our posters, to donate to our local Christmas collection. We channel all of the money raised back into this community in the form of grants to local groups, charities and individuals who are making a difference in our community. We hope to be back, bigger and better in 2021.

Settle Saunter 2021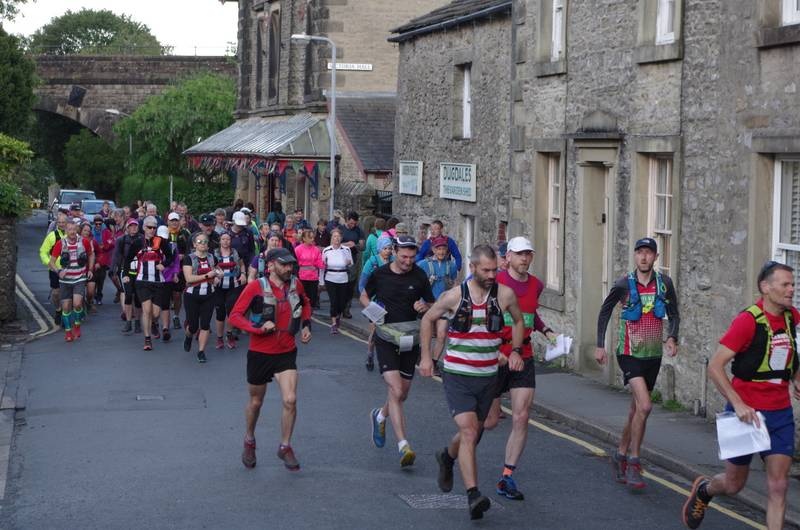 The 2019 Settle Saunter enjoyed excellent weather on Sunday 9th June, it raised over £2700 and, at our annual Hog Roast, we presented cheques for £1500 each to Settle Swimming Pool and Kids at School in Nepal. The Saunter is an annual event for runners, walkers and strollers which offers 3 routes through the stunning local countryside with lengths of 10km, Half Marathon and 23 miles.

Regretably the 2020 Saunter had to be cancelled as a result of the coronavirus pandemic. We hope to bring it back, bigger and better than ever, on 13th June 2021. This will be run as a Covid-19 safe event with entries online and timing by SiEntries. See the Saunter pages for more information.