Welcome to the Rotary Club of Thame & District website! Send us a message should you wish to join our club or any of our volunteer events or meetings!
Featured pages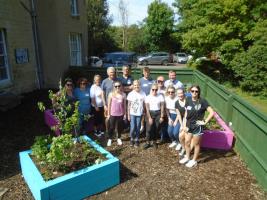 Redeveloped garden at Chilworth School
Rotary Phoenix volunteers redeveloped the sensory garden at Chilworth House School
Details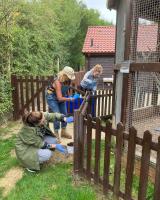 Volunteering Day at Tiggywinkles Animal Hospital
A group of almost 20 volunteers from Field Sales Solutions, Lightfoots Solicitors, Lucy Electric and Richardsons Accountants painted fences, seats and benches throughout the Visitor Centre.
Details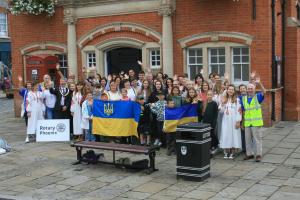 Trip to Costwold Wild Life Park for Thame's Ukraine refugees
Rotary Phoenix has arranged a trip to Cotswold Wild Life Park for several families of refugees from Ukraine who live in the area around Thame. Photo by Brian Holt.
Details