We currently have some meetings on Zoom and some face-to-face meetings
Breakfast and Sporting Satellite meetings are face-to-face
Open Gardens Sun 5th Sept 2021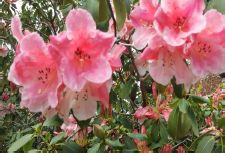 A Triumph for Welwyn Garden City's Rotary Club!
It was a quiet, sunny Sunday afternoon when the West side streets of WGC were suddenly filled with people all venturing out to Rotary's Charity Open Gardens Event featuring six gardens in the Sherrardswood area. Members of the public were invited to admire a Japanese cloud-inspired garden, a woodland plants, and Chelsea designer's garden alongside a children's paradise. And what an afternoon it turned out to be! Not only was there so much to enjoy in the gardens but there were large portions of home-made cake, tea and coffee in the Tea Garden.
Sue and Andy Forrow came up with this marvellous idea generously offering their own garden and a marquee. Their huge efforts along with the co-operation of a great many friends and neighbours, not least the owners of the gardens and a great big slice of good weather have made one massive 2021 memory! Boy did we deserve it!
Members of the WGC Rotary club who had worked so hard for this event were surprised and overwhelmed to see so many people enjoying the afternoon. Hundreds of people flocked into the gardens. The club would like to thank everyone who came to the event for their support and donations which resulted in the huge sum of over £5000 being raised which will be split between the club's local charities and Herts Young Homeless.
Our projects around the town supported by WGC Rotary include Riding for the Disabled, WGC food bank, Jubilee House, the All Aboarders, Lakeside School, Welwyn Hatfield women's refuge and Keech children's hospice.
Rotary also supports a number of International charities too. Our latest donation was made for a Shelter Box to Haiti.
We are a growing club. Our new younger satellite Sporting group are setting up a Runfest to take place on Sunday 26th if anyone of any age is interested you can sign up at:- https://bit.ly/3gJzY29
If you're interested in meeting new people, happy to take part in a variety of fund-raising events why not make contact and come and join us. Rotarians are people of Action.
Coral Walton (president WGC Rotary)
The foundation of a new Sporting Satellite Club!!!!!!
• We have made considerable strides in building membership in the last two Rotary Years
• 8 (yes, ......EIGHT!) Lady Members joined and one was immediately elected as President in 2020
• Our current President and our President-Elect for 2022-23 are also ladies.
• We're proud to tell everyone about our new Sporting Satellite club, a group of younger people who share the Rotary ethos and a love of our Garden City
• They are People of Action in schools particularly, as part of their community interests
• They have a wide variety of business and social skills and experiences
• Their experiences, including successful fund-raising, have led them to Rotary
• Last year, their Marathon Run as "The Templewood Runners" raised £3,500 for Herts Young Homeless and Mind in Herts.• The exciting news for us, as their Host Club, is that they formed a satellite Rotary club – the Sporting Satellite of the Rotary Club of Welwyn Garden City - and have been warmly welcomed
• At present, the membership is 9 but with networking the aim is to expand it in the coming months and years
• They include some husbands and wives, some singles
• Although properly constituted, they will not have time for too many regular meetings and committees! These are People of Action!.
• The Satellite club started on 1st July 2021 with a focus on fund-raising through Sporting and Social events, their first venture being a RunFest on Sunday 26th September that raised nearly £1000!
Our "Twins" in Lucon, Vendee, France!
Fellowship and friendship across the English Channel...… Nine Rotarians had a most wonderful weekend, shared with les Rotarians de Lucon in the beautiful countryside of the Vendee.
Despite travel chaos, we all arrived, by trains, boats and cars, to be met by wonderful hosts in their homes. The time we spent was organised so that we never had a moment's rest (haha!) and were always about to enjoy the next meal, the next wines, the next conversation.
We were receiving reciprocal hospitality after the Luconnaises visited us in Welwyn Garden City for our 90th anniversary. We were there to celebrate the 50eme anniversaire of their foundations. Congratultaions Rotariens de Lucon!!!
This is truly what Rotary can bring to those who join - friendships that last over many years.
Photos can be found on our Facebook page -
.................try WGC Rotary for a link!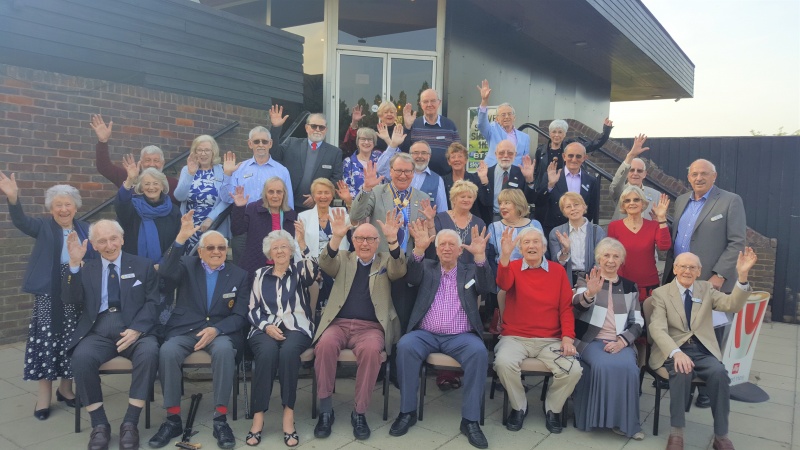 Savealife Capsules
We are selling these capsules which are designed to hold small emergency items particularly pills, either for use in an emergency or your regular ones. The idea came from Touranga Sunrise Rotary Club in New Zealand and so far we have sold over 3000 For more info click here.
Breakfast, Lunch or Dinner Meetings
Whatever your circumstances, we have Rotary meetings to suit. Currently we are mixing meetings on Zoom with some face-to-face meetings. The breakfast option is currently face-face from 8.30-9.30 am on the 1st and 3rd Thursdays each month at Moreno's cafe opposite Sainsburys. The Lunch Bunch meet twice a month face to face (2nd Tuesday at 12.45, last Tuesday at 7pm) and online on other Tuesdays at 12.45 and finishing by 2.00pm. Breakfast and satellite members are welcome to join the lunchtime meetings.
For more info, click here.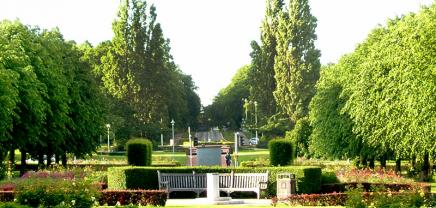 Welwyn GC Rotary Club, founded in 1926, is a friendly group of nearly 50 members. It is non-political, non-religious and is open to men and women. Members come from a wide range of occupations. Like all Rotary Clubs, we have twin aims of serving the community (local, national and international) and having fun.
Fund-raising We have raised several thousand pounds each year through various fund-raising activities. Many of these activities have been impossible until recently and we resumed starting with an Open Gardens event last September.
To Support (some recent examples)
locally, Isobel Hospice, Keech Cottage Children's Hospice, Herts Action on Disability, Homestart, Herts Air Ambulance, WGC Foodbank, public defibrillators, Herts Young Homeless
nationally, Macmillan Cancer Care, Royal British Legion, Dementia UK
internationally, End Polio Now, ShelterBox, St Andrews Mission Orphanage in Lima, Mercyships, Red Rubber Ball Foundation
Youth Activities. We organise local heats for Rotary Youth competitions in collaboration with Hatfield, Brookmans Park and Potters Bar Rotary clubs, under the name Mid Herts Rotary (more info at midherts rotary.blogspot.com), including Youth Speaks, Young Chef, Young Photographer and Young Writer and the Rotary Technology Tournament. We support candidates for RYLA, the Rotary Young Leader Award, sponsor charitable work trips abroad by local young people and publicise international camps and scholarships.. Despite Covid restrictions we have been able to enter youngsters for Young Artist, Young Writer competitions this year.
Social Activities We normally meet at least twice a month, often with partners, for a meal (breakfast, lunch or dinner) and to hear speakers or discuss topics of interest. Members are not expected to attend every meeting!
In normal times,we organise visits and meals out, we organise and take part in various social activities and visit other Rotary clubs including our twinned club in Lucon in western France. Members are entitled and encouraged to visit any Rotary club anywhere in the world. We plan to restart a programme of visits in early 2022
Zoom has enabled us to continue meeting during lockdowns, with over 20 members joining lunchtime meetings, and to have speakers from further afield than usual. We have had online quizzes, "Would I Lie To You", wine-tasting and Rotary training. so we're keeping busy!
To contact us about any matter including membership, go to the Contact Us page.