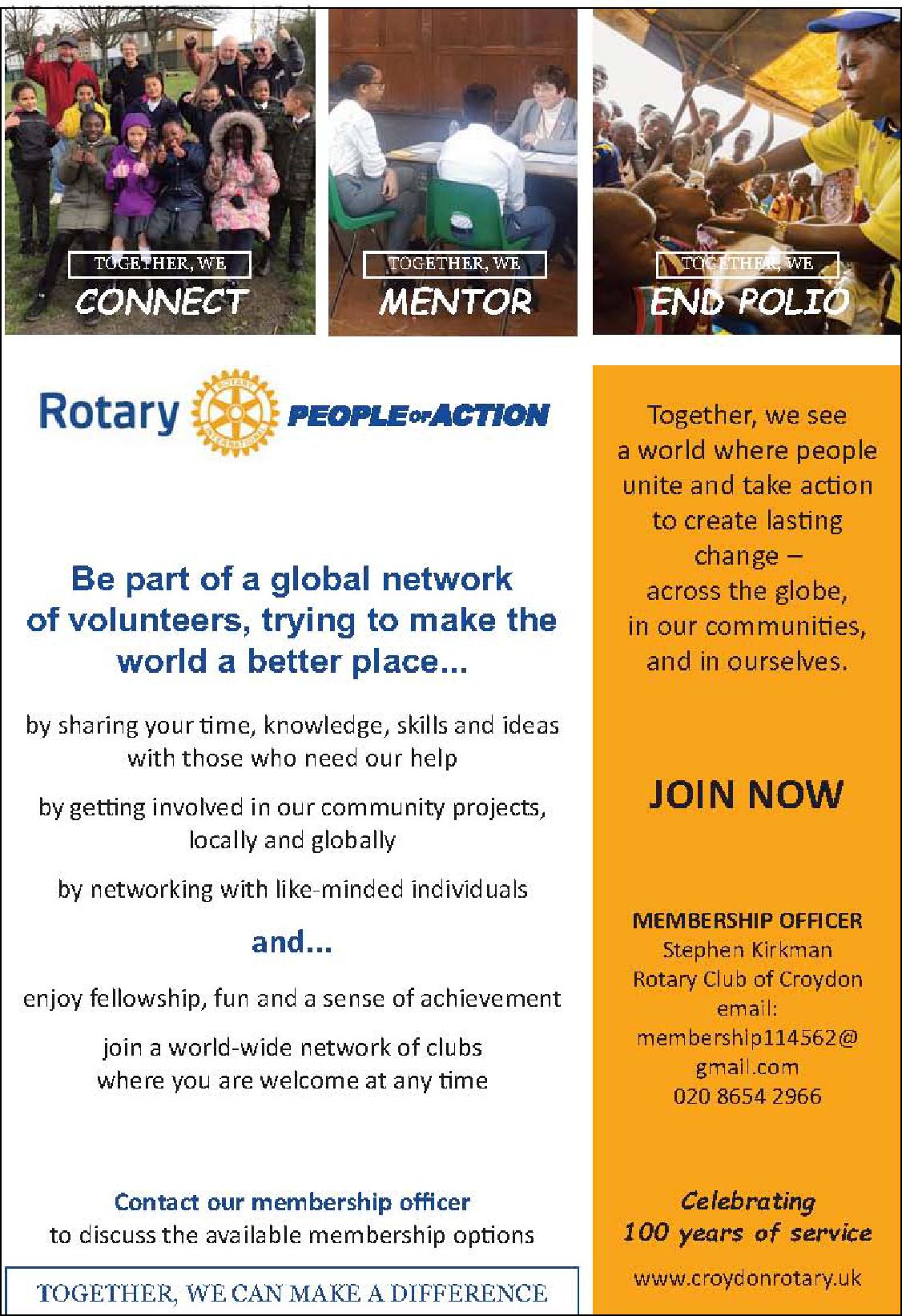 Welcoming our new President, Oumesh Sauba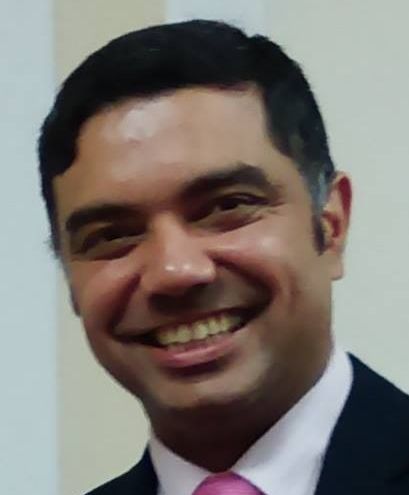 It is a great honour to lead the Rotary Club of Croydon as President, in this our centenary year. It is a time of reflection as well as a celebration of our achievements over the past 100 years.
Rotarians have contributed to Croydon and continue to do so now with great pride to help our local community. It is now our responsibility to make sure that we continue service to the Croydon community for another 100 years.
In this club year we will celebrate with a Centenary Dinner which we hope will raise awareness of the good work Rotarians have done in Croydon. We would also like to set up an E-Club with younger and diverse members to work on different projects.
Last year was a challenging and difficult one. This year will also have its challenges, but we must do whatever we can to promote Rotary and get involved in as many projects and programs locally as we possibly can. Our support for the Crisis Skylight Centre and for Broadmead Primary School, will continue.


View the WHAT WE DO section for more information about the activities of the Rotary Club of Croydon.

COVID is still impacting on our regular meetings.
If you are interested in joining our current Zoom meetings or learning more about Croydon Rotary Club, or hearing about how Rotarians and the Rotary International organisation can "be the inspiration" in their local and international communities, please

Contact our Secretary