SPRING HAS ARRIVED AT BROADMEAD SCHOOL

Has each child managed to find the bulb they planted?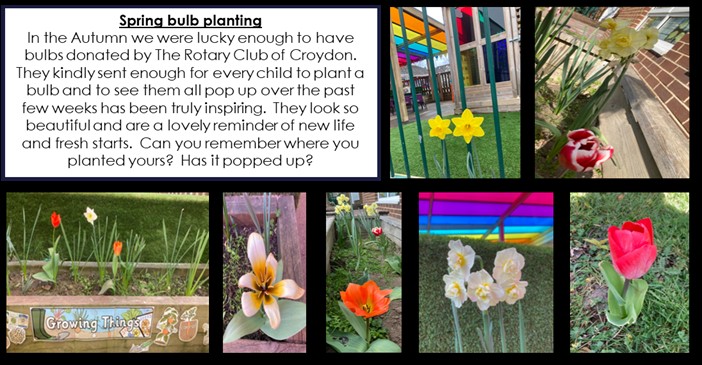 HOW BROADMEAD SCHOOL COPED DURING LOCKDOWN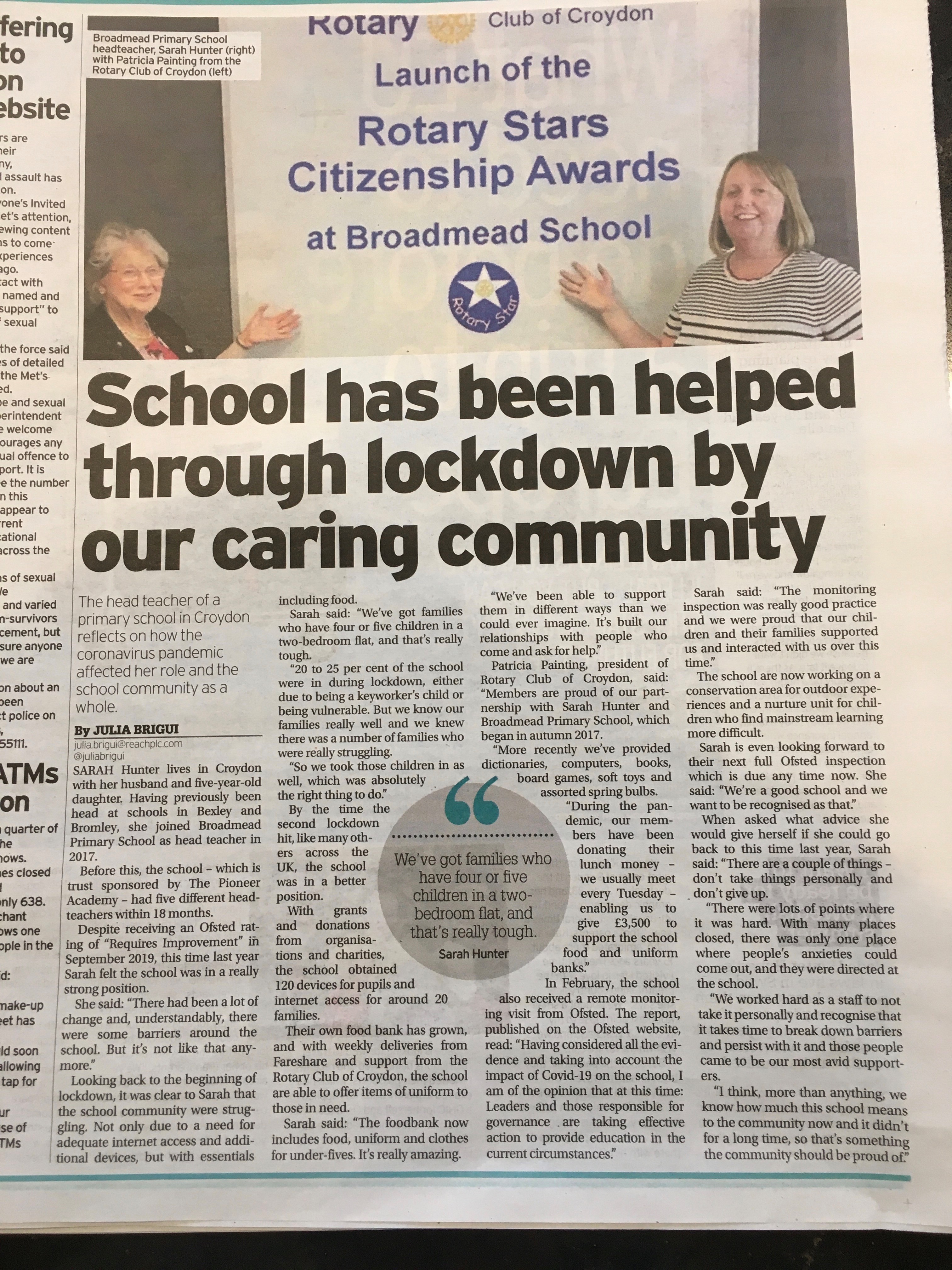 Our CENTENARY YEAR begins in two months' time
The Rotary Club of Croydon was founded in 1921
and since that time has been a source of enjoyment to its members
and service to the local community.

COVID-19 continues to impact on our Club activities.
Usually, we meet every Tuesday for lunch at the Masonic Halls in Croydon, but during COVID we are only able to meet via Zoom. We are still able to discuss and make decisions on the business of the club, share lively conversations and enjoy our excellent guest speakers.
Some of our social and fundraising events are also held on Zoom, so check our FUTURE MEETINGS page for what's coming up in 2021.
The generosity of our members in donating their lunch monies continues, and since July we have donated £3,500 to Broadmead Primary School for their Food Bank and Uniform Bank. In addition we have sourced for the school, five computers, and a quantity of books, games and soft toys.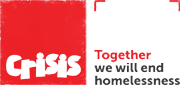 Fundraising for the Crisis Skylight Centre continues, although on a much smaller scale than normal. However, we have sent £2000. This is an important resource for homeless people in the community, offering free practical and creative classes and workshops, as well as individually tailored advice, guidance, and coaching sessions. Many of their classes can lead to qualifications and all activities are run by qualified tutors. To learn more visit CRISIS SKYLIGHT.
Planning is underway for our Centenary Celebrations in the Club Year 2021-2022.
View the WHAT WE DO section for more information about the activities of the Rotary Club of Croydon.
Contact our Secretary to arrange a visit to Croydon Rotary Club to meet and hear more about how Rotarians and the Rotary International organisation can "be the inspiration" in their local and international communities.