ARRANGEMENTS DURING THE CURRENT CORONAVIRUS OUTBREAK
In the light of current Government advice, it has been decided that in order to protect the wellbeing of our members and visitors, our weekly club meetings will be suspended for the foreseeable future.

The well being of members is very important to the Club and we will be looking at innovative non contact ways of working together to support each other. If you need help during this time please contact the club and we will do all we can to help you .

End of year message from President Malcolm: I hope you all had a peaceful and safe Christmas. Despite the pandemic, the Club continued to meet on line with regularly 17 members and friends attending. We still managed to complete projects supporting our communities ranging from those in care homes, Lisvane and Thornhill station, supporting refugees and young people coming out of care and starting their independent lives to name a few. We finished the year off with murder mystery night which was a brilliant night and for our club.Nothing gets in the way of fellowship. In addition we raised £140 at the last count for Macmillan.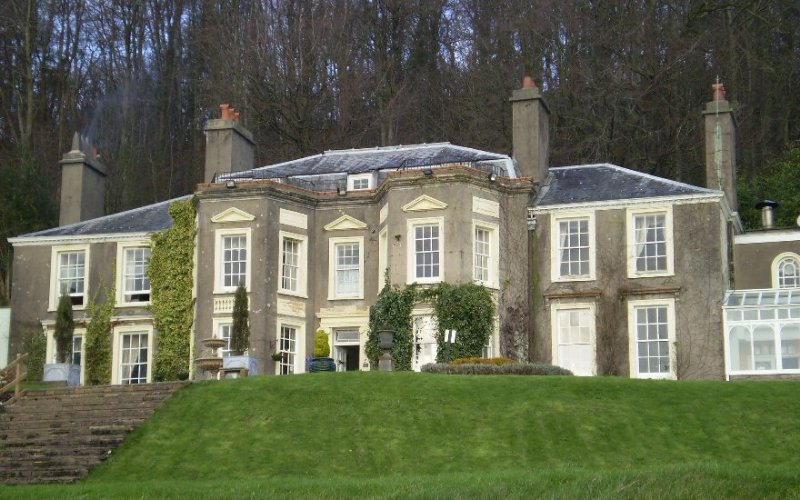 Welcome
To the Rotary Club of Cardiff East. We meet every Wednesday evening at The New House Country Hotel, Thornhill. Cardiff.
The meetings start at 6.30pm, but our members always look forward to welcoming visitors from 6.00pm onwards in the bar.
The Club itself was formed in 1956 under Charter No 82 and is one of 8 Rotary Clubs in Cardiff with 28 active members and 5 Associates.
We also have Cardiff & Vale Young Carer Interact Club age 8-23
President 2021/22
Our Presidency this year is shared by Julian Johns and Geraint Phillips,
We are helping numerous charities this year both at home and abroad with an emphasis on supporting children and young adults.
SEE "End Polio Now" PAGE UNDER "WHAT WE DO" FOR THE LATEST GOOD NEWS FROM AFRICA,
During The Covid 19 Emergency this Club will be re-inforcing awareness through:-
Distance Aware Project
"Keep Others Safe by Being Distance Aware"
The Club has always endeavoured to work in the community and especially with young people. One of our events over may years is a Kids Day Out at Heath Park in cooperation with Cardiff model Engineering Society to provide rides on the trains and lunch. The children and Carers and Teachers attend from Special Schools in the Area.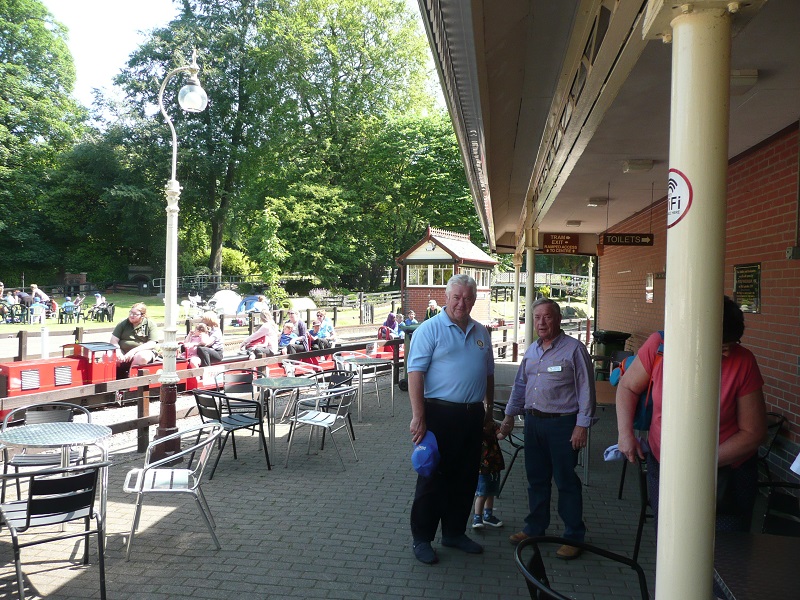 If you would like to visit the Rotary Club of Cardiff East one evening, even if you are not a Rotarian, or just wish to find out more about Rotary in general, please feel free to contact our Secretary Edward Davies, Telephone, Cardiff 2061 0054.