A Car Boot Sale is planned for Sunday 11th July subject to final approval.
Thgis will be confirmed as soon as possible via our Social Media
(see links below).
For details of timings and rules in force click

here
Sustainable Eyecare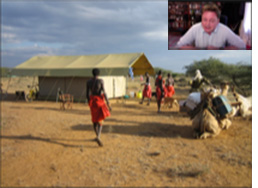 We had a superb speaker last Night. Daniel Morris is a Consultant Ophthalmic and Oculoplastic surgeon who has operated on at least seven Rotarians who were on Zoom to hear his talk.
He took us on a journey to Kenya where he set up a tracoma project and where he supports a charity called the Samburu Trust which trains health care staff to operate on tracoma sufferers. Tracoma was rife in the community of nomadic pastoralists and causing great discomfort and disability. Initially he visited once or twice a year to operate but then moved towards a teaching role.
From Africa we travelled to the high mountains of the Himalayas where he developed his expertise in altitude medicine.
Sport is clearly important to him and he supports the Welsh RFU as the match ophthalmologist as well as the Welsh FA and Boxing authorities.
He has seen the impact of global heating first-hand in the glaciers in the high mountains and on the African plains so dependent on the rainy seasons that are now so variable. He has worked and continue to work to reduce the carbon footprint of his clinical activities – deploying innovative solutions addressing people, environment and economic issues.
The club was very impressed by Daniels commitment and enthusiasm. Arrangements are in hand for the club to make a donation to the Samburu Trust

Purple for Polio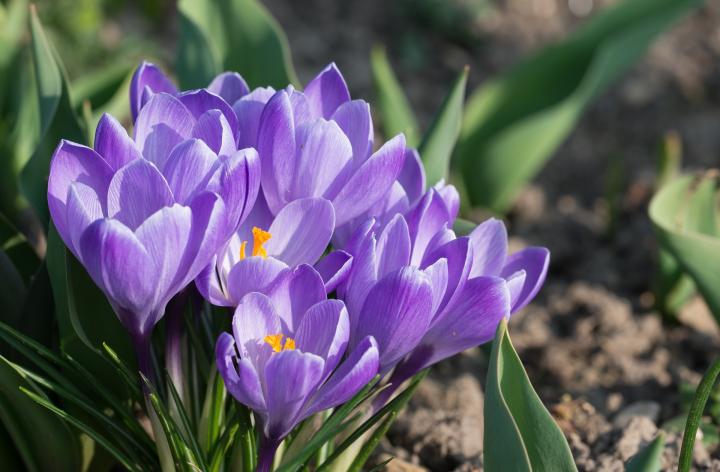 You may see purple crocus flowers starting to show in Twt Park and at the Comprehensive School. These have been planted to raise awareness of the Rotary End Polio Now project which started in 1979. The wild polio virus has nearly been eliminated from the world and we must finish the job.

Learn more at www.endpolio.org.
--------------------------------------------------------------------------------------------------------------------------------------------------------------------------------------------------------
Cowbridge Rotary is based in the lovely market town of Cowbridge in the Vale of Glamorgan. Members, who are from Cowbridge and the surrounding area, and from all walks of life, support the local community by volunteering their time in a range of different activities to help others.
The club usually meets most Monday evenings at the Bear Hotel with a meal and sometimes with a speaker, to enjoy good company and to plan our activities of service and charitable work.
We donate about £15,000 each year to our charitable causes, money we raise each year through car boot sales, concerts and other fund raising events. We work closely with local schools, organising competitions to help young people develop their skills. We also provide support and entertainment for the elderly.
Rotary is evolving, making it easier than ever to be part of this amazing organisation of ordinary people who simply want to give something back to their community and make a real difference. Click on the link below to our video gallery and you may be surprised.
It is easy to contact us using the "Contact" link at the top of the page.

If you think that you would enjoy being a member of Rotary, please go to 'What we do' in the Menu and click on 'Membership' to find out more.
---