Links and News
Club Links
From the local Rotary District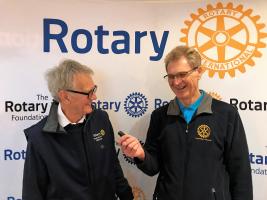 Rotary Roundup
---
Chelmsford Rotarians have a two-hour slot, 10.00 am to 12.00 pm every third Sunday of the month on Chelmsford Community Radio (CCR). You can listen 'live' in the Chelmsford area on 104.4FM, on CCR radio via the internet, or here, on demand at any time.
details
Covid Vaccine Development and Testing
---
A short film about the development and testing of new vaccines from the NIHR division of the NHS
details
District Conference - Five Lakes Hotel and Conference Centre
---
Keith's District Conference was postponed due to the Covid-19 outbreak and has been rescheduled to June 2022 - so get your Kilt ready for the party of the year!
details
Rotary News
Latest from Rotary International
Latest from Rotary GB&I