Links and News
Club Links
From the local Rotary District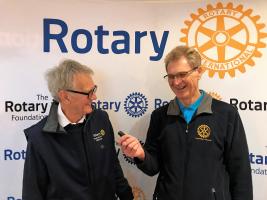 Rotary Roundup
---
Chelmsford Rotarians have a two-hour slot, 10.00 am to 12.00 pm every third Sunday of the month on Chelmsford Community Radio (CCR). You can listen 'live' in the Chelmsford area on 104.4FM, on CCR radio via the internet, or here, on demand at any time.
details
Covid Vaccine Development and Testing
---
A short film about the development and testing of new vaccines from the NIHR division of the NHS
details
Rotakids
---
Rotakids clubs are the first Rotary clubs. The programme is sponsored and chartered by RIBI and supports the National Curriculum key stage 2.
details
Rotary News
Latest from Rotary International
Latest from Rotary GB&I