Links and News
Club Links
From the local Rotary District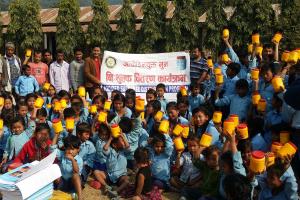 Preventing Iodine Deficiency Disease in Nepal
---
For over ten years Rotarians in Jordans and District Club and in Dharan Ghopoa Club in Nepal have been working together to reduce the incidence of iodine deficiency disease in Nepal.
details

A talk by John Hewko the General Secretary and CEO of Rotary International and Rotary Foundation
---
John leads a diverse staff of 800 at Rotary International's World Headquarters in Evanston, Illinois, USA, and seven international offices. The talk will focus on Rotary's vision for a post-Covid world.
details

Rotary in the Thames Valley and BBC Children in Need
---
Rotary in Great Britain and Ireland is a partner with BBC Children in Need, working to help disadvantaged children across the UK.
details
Rotary News
Latest from Rotary International
Latest from Rotary GB&I