Award for local Project to help alleviate Loneliness
Wed 10th May 2017 at 7.00 pm - 8.00 pm
Significant Achievement Award to the Club for 2016-2017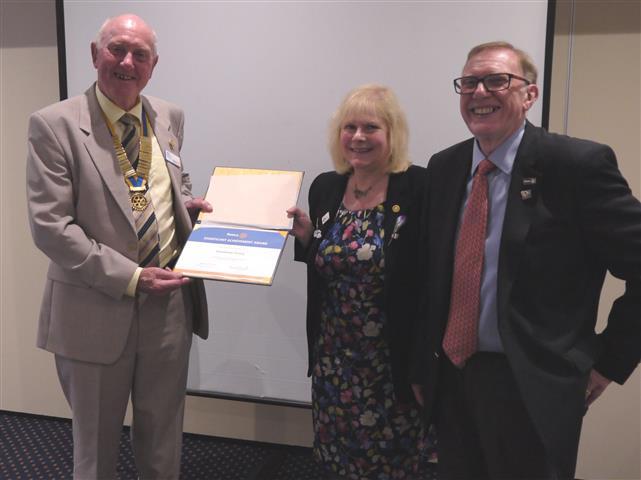 Award for local Project to help alleviate Loneliness

"At a recent meeting of the Rotary Club of Chichester Priory ,the President of Rotary in Great Britain and Ireland, Eve Conway visited and presented a Significant Achievement Award to the Club for 2016-2017.

It is a Rotary International Award and extends beyond our shores to the entire Rotary World of 33,000 Clubs -an accolade indeed.

It has recognised the Club's commitment to the local Rotary Bridging Generations project aimed at helping to alleviate loneliness and isolation in the Chichester community. The project brings together Chichester College. students in Health and Social Care and elders who are among the isolated in our community .

The groups meet regularly throughout the year at the Chichester College and have a social and lively discussion with the students over coffee."



Left to right names in the picture... Mike Harvey, President of Chichester Priory Rotary Club

Eve Conway, President of Rotary in Great Britain and Ireland

Frank West, Rotary District Governor.