2016 Pudsey Collection - £1246,80 raised
Fri 18th November 2016 at 12.00 am - 12.00 am
Thanks to the generosity of the residents of Crowthorne, we raised £1246,80 for the Pudsey Children in Need Collection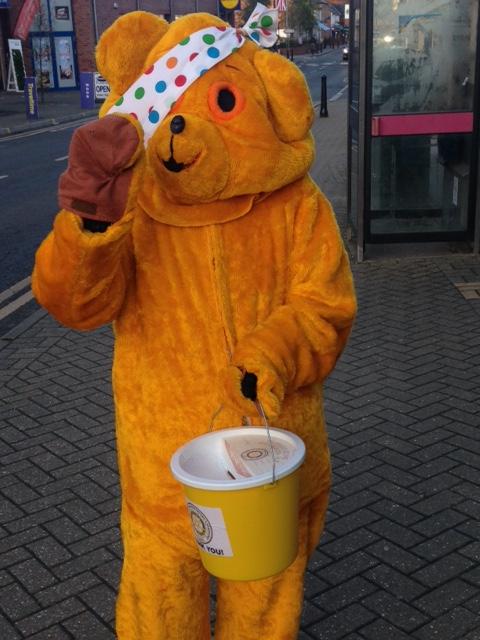 Pudsey visited the Crowthorne High Street again this year ... and thanks to the generosity of Crowthorne residents he was able to raise £1246,80 for the BBC Children in Need appeal.
The money raised by the Children in Need appeal is used to support projects working with disadvantaged children and young people across the UK.
The charity currently supports around 2 400 projects that are working with children facing a range of disadvantages. These include poverty and deprivation; disabled young people and children who have been the victims of abuse or neglect.
Children in Need is a collective effort. Crowthorne & Sandhurst raised £1246,80. Rotary clubs across the country raised £ 94,357,00, while the overall total is a staggering £46,6-million!!!