Santa tours the area.
FATHER CHRISTMAS VISITS THE NORTH CRAVEN AREA
Every year around the beginning of December members of the Settle Rotary Club transform themselves into little elves and take to the streets with Santa Claus and a sleigh pulled by two reindeer. We are not sure of the names of the reindeer but both have red noses and they just love the festive Christmas music that we bring to the streets.
When we visit your area and knock on your door we hope you will give a little something for local charities and good causes that we support during the year after Christmas.

Santa will be in his Grotto at the Settle Lights Switch-on, with some pre-Christmas gifts for the children, and then travelling around the town and surrounding villages for the next three weeks. His planned itinerary is available here to download. (or click on Santa's beard below!)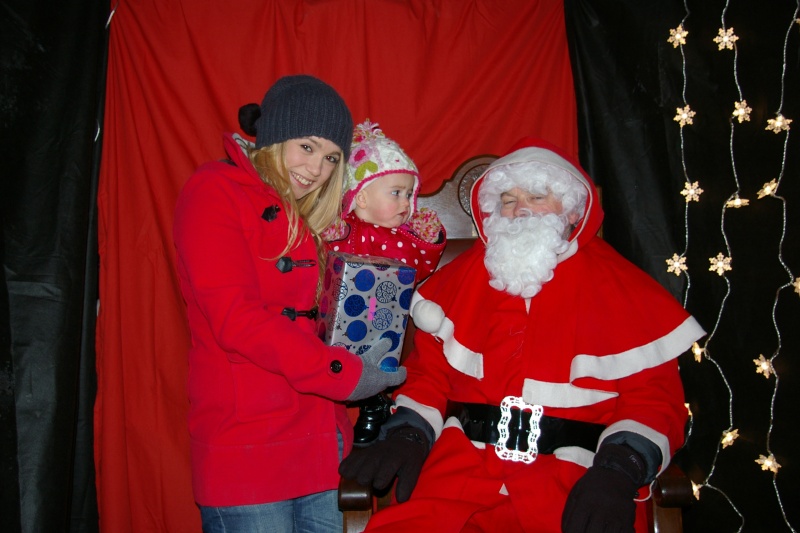 Last year (2019) the residents of Settle and the surrounding area made a generous contribution of more than £5700 to local charities and good causes. Thank you all so very much.