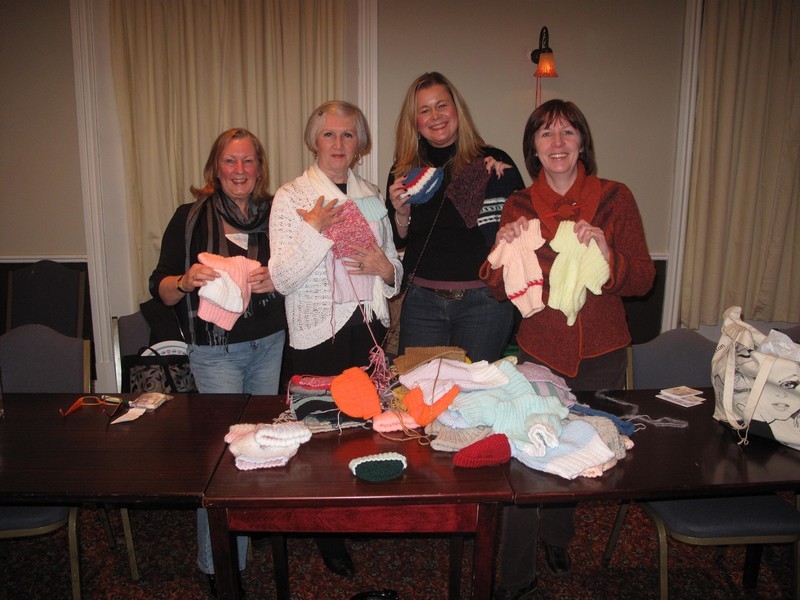 Margaret, Joan, Elaine & Fiona
Warm Comfort for African Aids Orphans
Esk Valley Rotary have been busy knitting for Aids Orphans in Africa.
So far we have knitted:-
312 squares
39 hats
29 jumpers
6 pairs of babies boots
7 crotchet blankets
29 jumpers
The children in Africa not only receive a hand-made gift that keeps them warm but it sends them a message that someone cares and their plight is known.
If you would like to get involved please click on www.knit-a-square.com for more details.