The Rotary Club of Esk Valley recently got together with the Roslin Rainbows, Brownies and Guides and Midlothian Rangers Alan Krumholds & Jo Cook where we were busy planting over 5,000 purple crocuses at Roslin Glen as part of the ambitious Rotary campaign which is not only aiming to beat the 1 million target towards polio eradication but it is also aiming to plant thousands of giant purple crocus bulbs so they are in flower during February 2011 for Rotary Day. These Purple Flowers represent the colour of ink dabbed on a childs little finger to indicate they have been immunised against polio.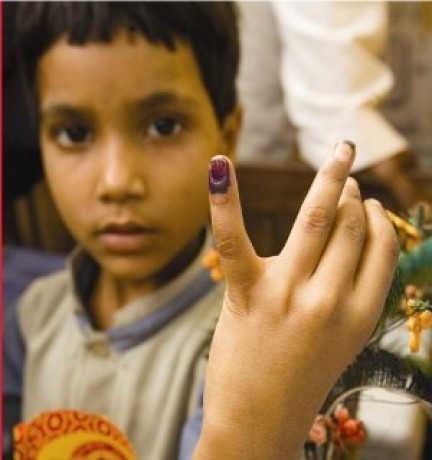 The initiative is part of Rotary GB&I's national Thanks for Life campaign, involving hundreds of Rotary clubs across Great Britain and Ireland linking up with schools, businesses, organisations and individuals to hold a series of fundraising events to better a 1 million target by Thanks for Life Rotary Day, Wednesday, February 23, 2010 (Rotary's 106th birthday). Last year Rotary members raised more than 1 million through various activities up and down the country.
This year there is welcome support from the Big Bulb Plant (www.thebigbulbplant.com), the Eden Project and the International Flower Bulb Centre, which are encouraging communities to join up and plant as many bulbs as possible. The Big Bulb Plant is working with Rotary clubs to encourage people to plant bulbs. Events are taking place all across the country to brighten communities and highlight the need to eradicate polio.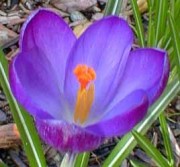 Polio is a crippling, and sometimes fatal, disease and still a terrifying reality for children in parts of Africa and Asia. However, it still threatens children everywhere. Being highly virulent it is only ever an air-flight away from the UK.
Midlothian Park Ranger Alan Krumholds said "This is a wonderful event that Rotary are organizing and we are lucky they are planting with us at Roslin Glen. Today we had lots of community groups working together to raise awareness for a worldwide campaign"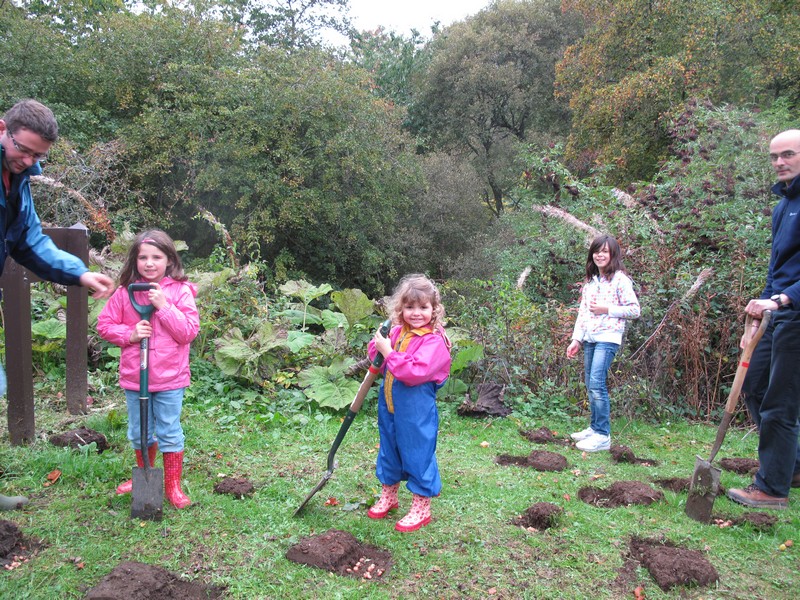 After the bulb planting everyone was able to get their pinkie dyed purple as a child would have to show that they have been immunised against polio.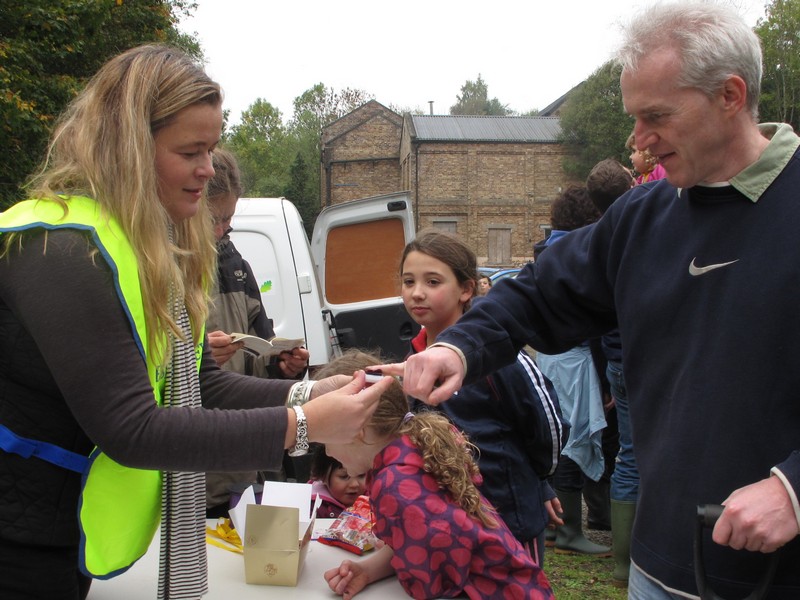 The Corcuses Have Finally Made An Appearance!