We were priviledged to hold our business meeting at Maidenhill School, Stonehouse.
The GCSE Hospitality and Catering Students had planned and prepared a superb meal for us.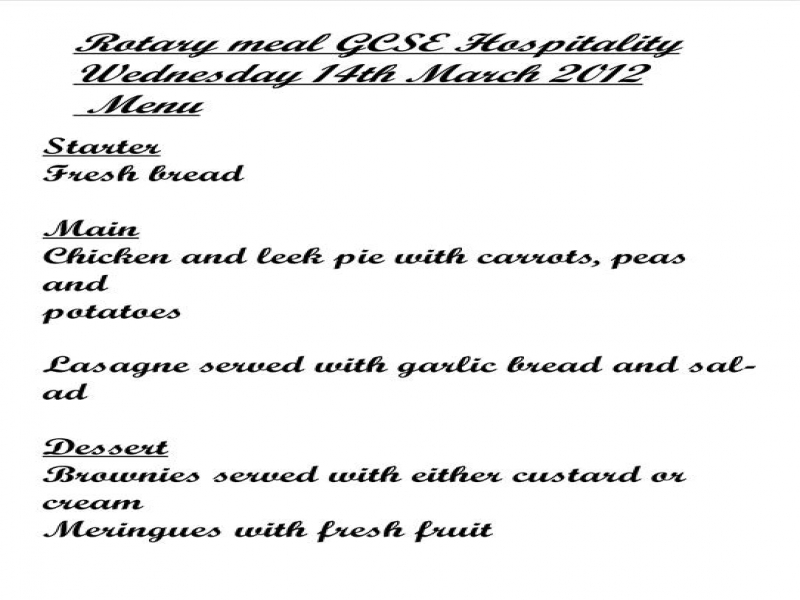 They provided a great welcome for us, and served our meal - with a choice of starter main course and sweet - see the attached menu we were treated to.
Very professionally executed.
And a very nice touch was the presentation to each of us of a beautifully presented cup-cake - to take home to our partners who were not furtunate enough to enjoy the evening!
Well done to all of the students involved, and a big thank-you also to the Maidenhill Staff for their extra-curricular activity.
Please also see th attached photo gallery.
President Adrian presented certificates to the students as a mark of our thanks.