Wed 18th April 2012 at 12.00 am - 2.00 am
Supper Meeting - open to club members, partners and prospective members.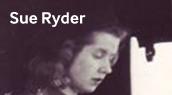 Show related pages
Vicky Smith (pictured on the left) gave a very interesting talk about Sue Ryder - the charity. - the cahrity. the

Sue Ryder is a national UK based charity providing health and social care services in local communities.

What do they offer local communities every year?

4 million hours of care
Over 100,000 days of long-term residential care
More than 8,000 volunteers
One of the largest specialist palliative care providers in the UK

They provide compassionate care services to people with long-term and end of life needs. They do this in hospices, residential care centres, in the community and in people's homes. And they support families, friends and carers.