Due to Covid restrictions over the past year, we have had to become more innovative in our fund raising events. This has involved on line zoom events such as our first on-line quiz, which provided some relief from the start of the January lockdown and raised several hundred pounds for Rennie Grove Hospice.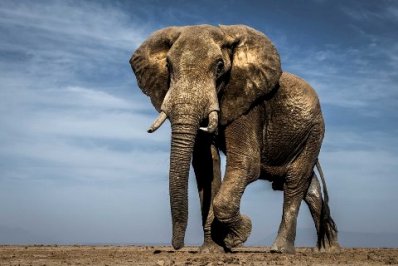 We also held an on line Safari and in February we organised another Zoom event, this time a guided tour of London's West End. In April we were fortunate in having Andy Green, the world land speed record holder addressing us on Zoom . About £1400 was raised for our charity fund from these two events.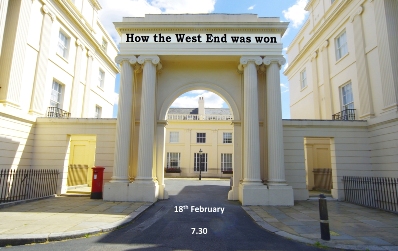 Children In Need Collection at Heathrow Airport
Over 300 members of Rotary, Rotaract and Interact Clubs in the area of Heathrow Airport took part in our yearly Children in Need Collection in November 2019 in all Terminals, organised by Misbourne Matins Rotary Club and Marlow Thames Rotary Club. Collections started at 6:00am and continued to 8:00pm that evening at Arrivals and Departures on the landside, and all the Airside areas. Pudsey Bears were distributed throughout the Terminals to highlight the Children in Need Appeal.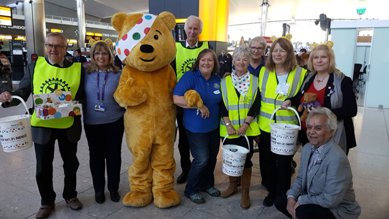 The travelling public's response was tremendous, most of them giving coins and notes of many countries. All currencies were collected, bagged and delivered to Travelex at their offices for counting and conversion. The volunteers arrived throughout the day and collected for periods of up to 6 hours each. We wish to thank them for all their hard work and enthusiasm, which contributed to another record year for Children in Need.
Golf Day
Each year Misbourne Matins Rotary Club organises a golf day to raise funds for Rotary Charities.
This is a successful event in which over 100 people take part and £12,000 is distributed to charities as a result.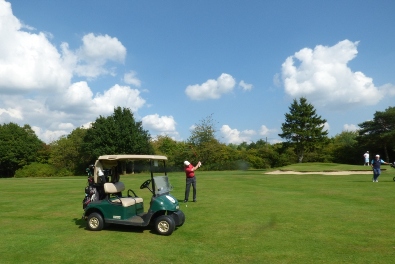 Christmas Collections
Each year, members of the club roam the streets of Gerrards Cross and surrounding areas, knocking on doors and standing outside shops to appeal to the general public for funds.
These funds are then distributed to local good causes.