Awards
Awards
Awards Made By Rotary
The Rotary Award is made to someone who has worked tirelessly for the community but has not been recognised in any other way. Nominations are received by the Vocational Committee and recommended to the Club for the final choice. If you know of someone worthy of this award please contact the club using the form below.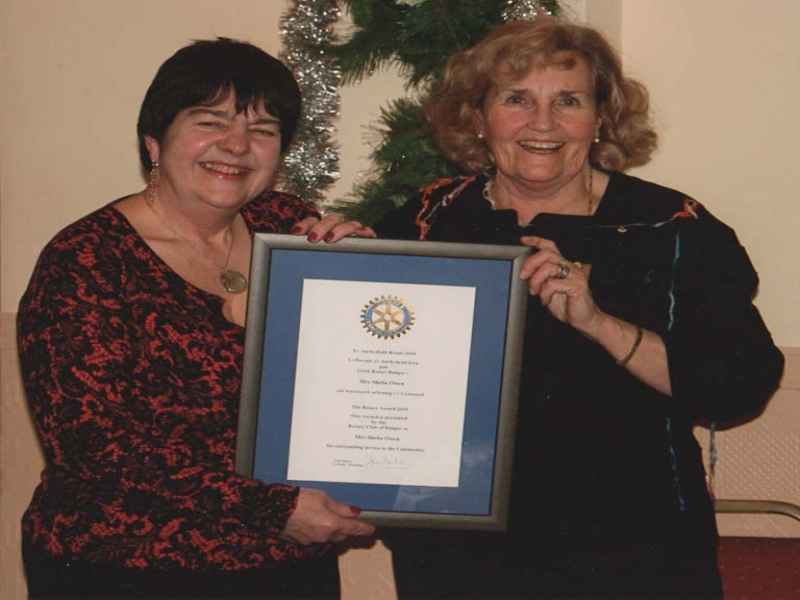 Sheila Owen (left), secretary of the Menai Bridge band was the 2010 recipient of the Rotary Club of Bangor's Award - seen here with President Jean Baker
A Paul Harris Fellow Award is made to a Rotarian who has made a significant contribution to the work of the club.
In 2010 Rotarian Pauline Kenyon was made a Paul Harris Fellow.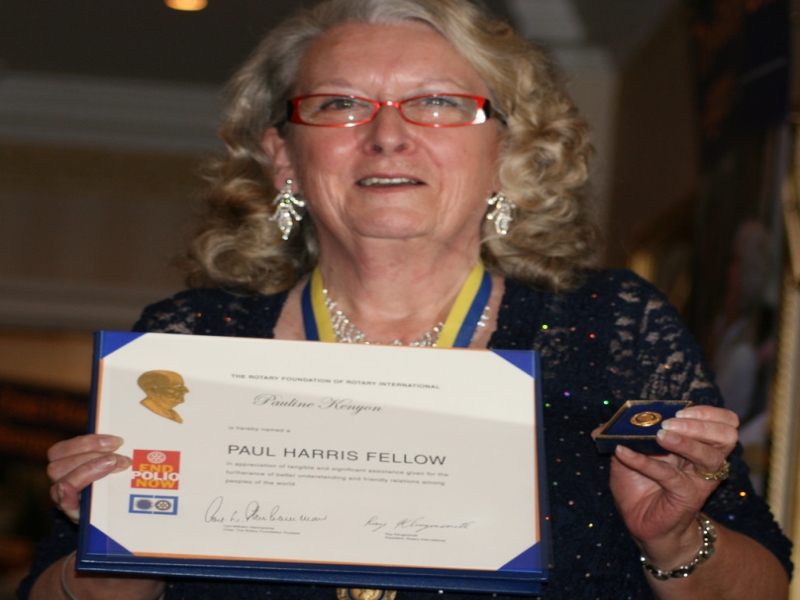 and Rotarian Robert Jones (right) received a sapphire bar to adorn the Paul Harris Fellow he had already been awarded - seen below with Rotary District 1180 Governor, Gwyn Dryhurst Dodd