International
Meetings of the International Committee
This committee is responsible for international projects and events maintaining links with organisations around the globe. We have close links with our contact club the Rotary Club of Chantilly, France and for further details please see our contact club page. We also take part in various international and global community service projects and this page gives a few examples.
---
Up and coming meetings
Please check our Club Calendar for committee meetings
---
Projects that we are presently or have been involved with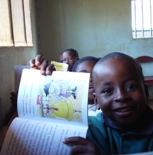 Book Aid International has provided 25 million books around the world since 1954. The late Burt Umpelby, a past president of our Club and Lady Ranfurly set up a fore-runner to Book Aid, now in 12 countries in sub-Saharan Africa, Palestine and Sri Lanka. Click here for the Book Aid International web site.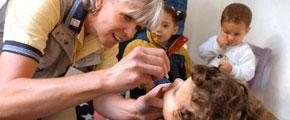 Polio plus. In 1985 Rotary became a partner in Global Polio Eradication. Since 1995 over $3 billion from governments has been raised and Rotary club members have volunteered time and resources reaching more than two billion children in 122 countries with vaccine. There has been a 99 percent reduction, preventing five million instances of childhood paralysis and 250,000 deaths. When work began, polio infected more than 350,000 children annually. In 2008, fewer than 2,000 cases were reported. Geographical isolation, conflict, and cultural barriers prevent eradication, but ceasing up would invite a resurgence, condemning millions to lifelong paralysis.Click here for further information.
Thanks for life. Rotary clubs will host events celebrating Rotary Day on 23rd February 2010, marking when Paul Harris 104 years ago met with 3 friends to form a club encouraging fellowship and service above self. Celebrations will raise money helping eradicate polio and painting the little finger of supporters, mimicking the practice in the 4 remaining endemic areas where children's fingers are painted pink once immunised.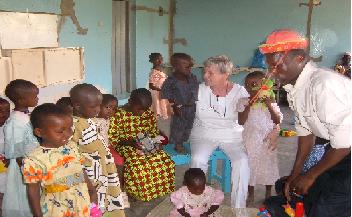 Mutomo Hospital. Mutomo, Kenya is rural and semi-arid, serving subsistence farmers dependent on rain. No rain means no crops/food, resulting in hunger, poverty, malnutrition and disease. Trading in goats, a few sheep and cattle is the main source of income and people live