A Brief History of Plymouth
Our wonderful City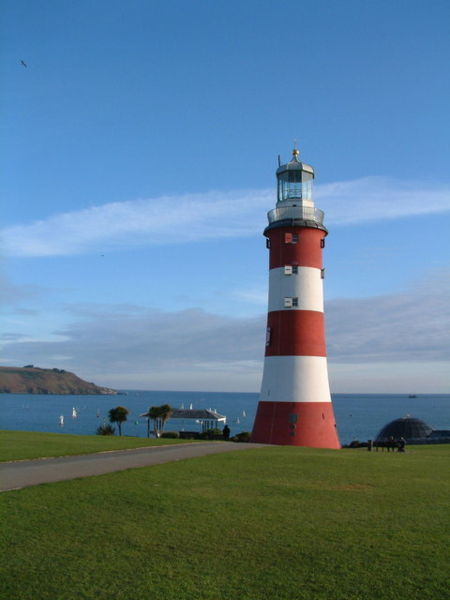 Plymouth stands between moorland to the north and the English Channel to the south, and is flanked by the river Plym to the east and the river Tamar to the west. The Tamar also forms a natural border between the city in the county of Devonshire, and the county of Cornwall.
The origins of Plymouth can be traced back to Saxon times, more than a thousand years ago, and its history very much reflects its maritime location. Farmland on a small peninsula at the mouth of the river Plym, referred to in the Domesday Book in 1086 as Sudtone, meaning South Farm, developed into Sutton Harbour, the hub of medieval Plymouth. The earliest record of cargo leaving Plymouth dates from 1211, and for the next two centuries trade through Plym
outh flourished, particularly during the 100 Years War with France.
Plymouth's importance both as a community and a port accelerated during this period. In 1254 its town status was recognised by Royal Charter, and in 1439 Plymouth was the first town in England to be granted a Charter by Parliament. Trade with other English regions, the Baltics and Northern Europe expanded, whilst fortifications were built up to repel repeated French incursions.
During the next three centuries Plymouth established its reputation both as a centre for voyage and discovery, and for its military importance. Transatlantic trade originated with William Hawkins in 1528. His son John laid the foundations of an organised naval force.
Throughout the Industrial Revolution, Plymouth grew as a commercial shipping port, handling imports and passengers from the Americas, and exporting local minerals (tin, copper, lime, china clay and arsenic). The neighbouring town of Devonport became a strategic Royal Naval shipbuilding and dockyard town. In 1914 three neighbouring independent towns, viz., the county borough of Plymouth, the county borough of Devonport, and the urban district of East Stonehouse were merged to form a single County Borough. The combined town took the name of Plymouth which, in 1928, achieved city status. The city's naval importance later led to its being targeted by the German military and partially destroyed by bombing during World War II, an act known as the Plymouth Blitz. After the war the city centre was completely rebuilt and subsequent expansion led to the incorporation of Plympton and Plymstock along with other outlying suburbs in 1967. The city is home to 263,100 (mid-2017 est.) people, making it the 30th-most populous built-up area in the United Kingdom and the second-largest city in the South West, after Bristol. It is governed locally by Plymouth City Council and is represented nationally by three MPs. Plymouth's economy remains strongly influenced by shipbuilding and seafaring including ferry links to Brittany (Roscoff) and Spain (Santander), but has tended toward a service-based economy since the 1990s. It has the largest operational naval base in Western Europe, HMNB Devonport, and is home to the University of Plymouth.