Annual Charity Extravaganza
1st Sunday in September Birmingham Botanical Gardens Our annual Rotary Extravaganza raises money for charity. For more information, for advance tickets (reduced entry), or to enquire regarding a stall please see below.
Rotary Extravaganza Charity Event
Sunday 1st September 2019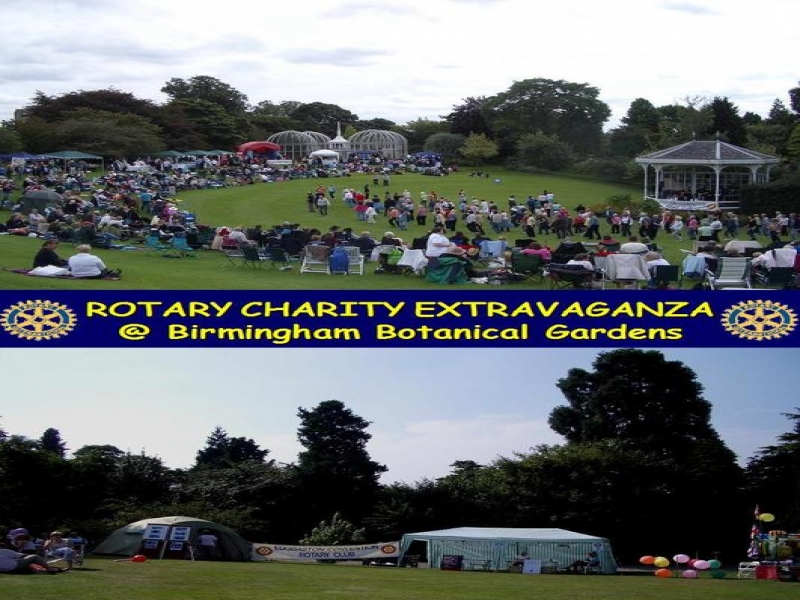 Every year the annual Rotary Extravaganza raises money to benefit not only our own charities, but also enables other charities to raise funds.
The Rotary Club of Edgbaston Convention has been running a Charity Music Extravaganza at the Birmingham Botanical Gardens and celebrates its 30th anniversary in 2019.

The aim of this event is to establish an environment that would enable other charitable organisations, including other & Rotary charities, to raise funds to support their work.
The event has always been extremely successful and around 3000 people attend.
If you are a charity and would like a stand at our next Extravaganza please contact the Secretary
Also please see the Ticket Source website to book tickets online:
https://www.ticketsource.co.uk/rotary-club-of-edgbaston-convention