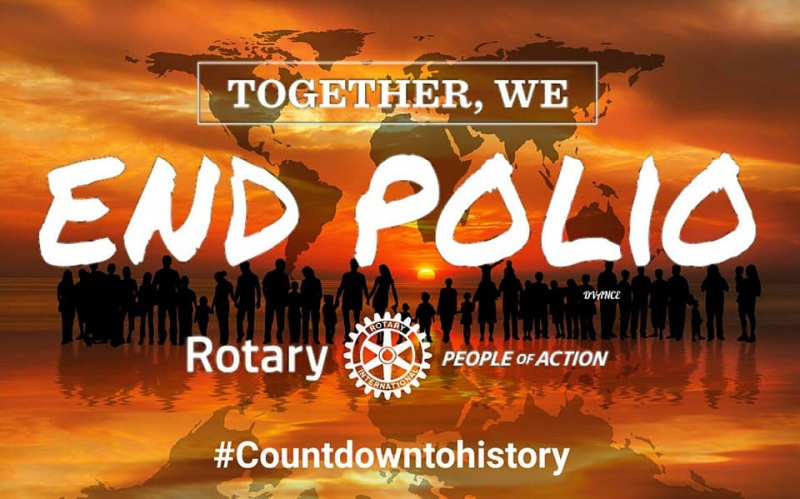 Images courtesy of Debbie Vance
IT is hard to imagine that the world has only managed to totally eradicate one disease globally - and that's smallpox. But now, we're on the brink of wiping out polio.
Poliomyelitis is a highly infectious disease which commonly affects children under the age of five. The virus is spread person-to-person, typically through contaminated water. It attacks the nervous system and, in some instances, it can lead to paralysis.
Although there is no known cure, there is a safe and effective vaccine - one which Rotary and our partners use to immunise over 2.5 billion children worldwide.
Since 1985, Rotary International has been an integral part of the campaign to rid the world of this deblitating disease. Rotary's pledge for a polio-free world was made at a time when there were 125 polio endemic countries and hundreds of new cases every single day.
In 2017, there were just 22 cases in the world, but as long as there is one single case anywhere, children everywhere are at risk.
Rotary clubs in Great Britain and Ireland as well as around the world, have been involved in tireless fund-raising as part of the End Polio Now initiative. Hundreds of Rotarians travel to places such as India each year to help with the annual polio immunisation clinics.
Thanks to Rotary, and the support of our partners, the World Health Organisation, Unicef, the Centers for Disease Control Prevention, plus the Bill & Melinda Gates Foundation, there are just three countries classes an endemic: Pakistan, Nigeria and Afghanistan.
To finish the job, more than two billion doses of oral polio vaccine have to be administered each and every year until the world is finally certificed polio-free.