Chairman MIKE LATHAM - Rotary Foundatiom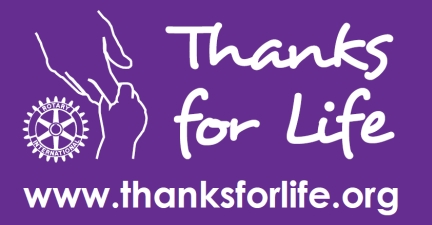 The Rotary Foundation is Rotary's own international charity.
It is supported by voluntary contributions from Rotarians and friends of the Foundation and generous donations from the general public who share its vision of a better world.
Rotary Foundation in the United Kingdom (RFUK) is associated to the international charitable trust. Based at Alcester, RFUK handles Gift Aid, legacies, covenants and ordinary contributions from Rotarians and individuals.
The mission of The Rotary Foundation is to enable Rotarians to advance world understanding, goodwill, and peace through the improvement of health, the support of education, and the alleviation of poverty. It has become one of the foremost non-governmental foundations, with the educational support programme being the largest private scholarship endowment in the world.
There are always opportunities for individual Club members to participate in Foundation activities, and I want to briefly outline a few ways in which this is being done within Mendip and can be done in the future.
Firstly by direct giving:
1. The weekly draw, which raises on average between 900-950 per annum, and occasionally makes one or two of us a little richer in the process.
2. A number of members of this Club make direct donations to RFUK, and this gives the charity to opportunity to claim Gift Aid. Members who do not currently do this might wish to consider it. I have some forms here this evening; you can obtain the appropriate form online from RFUK.
3. By making a donation to RFUK instead of sending Christmas cards to fellow Rotarians. Last Christmas this raised 80.
4. You might wish to consider remembering RFUK in your will.
Secondly by fund-raising:
1. There are always opportunities to support special projects being undertaken by Foundation. In this current year we raised 326 for the End Polio Now campaign by a collection outside Tesco. This amount when added to contributions and donations worldwide, means that Foundation has raised $122.4 million out of the $200 million it has been challenged to raise. As part of the on-going fight to rid the world of this terrible disease, fund-raising associated with the World Cup is going on under the banner "Kick Polio out of Africa".
2. There are large joint projects which can be undertaken with other Clubs, and matching grants are available from The Rotary Foundation Trustees - $21.5 million for 2010-11.
3. Smaller grants of up to 500 for smaller projects are available through our District.
We should remember that support for Rotary Foundation is not just about raising money. There will be opportunities for Rotarians to become involved in hosting and entertaining members of the incoming Group Study Exchange team from Malawi, and the search is already on for a team leader for next year's outgoing team to Malawi.
There are also opportunities for members to suggest potential Paul Harris Fellows from both within and outside the Club. Is there someone who you know in the community who has contributed to world understanding, goodwill and peace.
The most important part of the Rotary Foundation is the individual Rotarian within the Rotary Club. It is the local Rotary Club which sponsors applicants for scholarships, which provides candidates for Group Study Exchange teams, which offers hospitality and plans programmes for visiting scholars and GSE teams.
It is primarily Rotarians in Clubs throughout the world that provide the funds necessary to finance the increasing range and size of Rotary Foundation activities, grants and awards.
This Club has a history of raising money to support disasters across the world such as the Haitti Appeal, contributing to ending the scourge of Polio worldwide, supporting the Shelterbox disaster respite project and supporting other international initiatives, by taking advantage of available matching grants drawing on funds from the from Rotary International Foundation Trust.